2001: The Year in Review
By Luke Robbins
January 1, 2002
JANUARY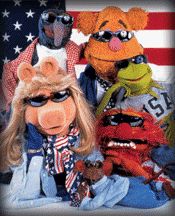 With the announcement earlier in December that there was big trouble in Muppetland, some lighthearted news came in the form of Kermit performing the Kermambo dance in the latest MuppeToon at the MuppetWorld website. However news articles continued to speculate that EM.TV were ready to sell the Jim Henson Company and both Disney and Viacom were noted to be interested in aquiring the loveable characters. Muppet fans weren't pleased when it was revealed that EM.TV had planned for Kermit the Frog to pitch Mercedes cars to children.
FEBRUARY
This month saw much speculation that HIT Entertainment - a fledgling British company was going to aquire the Muppets. They had announced earlier that they were about to make a major aquisition that eventually came in the form of Barney - the loveable (and annoying) purple Dinosaur. Later in the month EM.TV agreed for Kirch to aquire a major stake in the ailing company in an effort to save it.
MARCH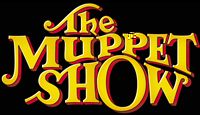 In March, speculation continued as AOL Time Warner joined the alleged line up of prospective buyers for the Henson company. EM.TV officially announced its intention to sell the Jim Henson Company only 11 months after buying it. Reasons for the sale were that first half earnings from JHC were lower than expected and that the German company was finding it difficult to run the company from so far away. In fantastic news, Time-Life Video released 45 episodes of the Muppet Show and fans eagerly added them to their collections. Sesame Street was nominated for a massive 13 Emmy Awards.
APRIL
Speculation continued this month as Variety asked "Would you buy a used Muppet from this man?". Seeing as this man happened to be Thomas Haffa, it was looking very unclear as to whether anyone would. In brighter news Henson announced that the Hoobs show was looking successful in the UK with 250 shows planned. EM.TV also announced plans to increase Sesame Street merchandising in Europe. Fans went DVD crazy when it was announced that the first two original Muppet movies would be released on the digital format in June.
MAY
In May, the main news came from EM.TV, who announced they had hired investment bank Allen & Co. to help sell the Jim Henson Company. Reports continued that Disney and Viacom would only be willing to pay around $200-$300 million when EM.TV has originally paid $680 million. Fans were overjoyed when it was announced that The Great Muppet Caper would also be released on DVD in July. The company, New Kid Co. announced the first ever Muppet Gameboy Advance game Muppets Battle Pinball.
JUNE
Amazing news came for Muppet fans in June when the Henson company and Creation Entertainment announced the first ever MuppetFest - a fan convention to be held in September. Fans were also excited that a gala and auction would be held at the Henson studios in order to raise money for charity. Sad news came when The Kermit Channel went off the air throughout the world with no sign of a return.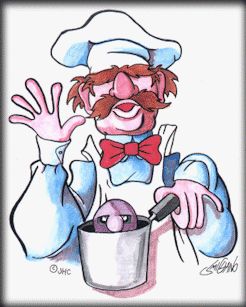 JULY
In July, fans continued to speculate about the upcoming MuppetFest. People were dismayed that announcements and scheduling from Creation Entertainment were delayed. We also heard dubious claims as to the origins of the Swedish Chef in the news article "Will the real Swedish Chef please stand up?". Jerry Juhl disputed earlier claims that had appeared via Reuters. We also heard plans for a year long celebration for the 25th anniversary of The Muppet Show starting with MuppetFest and the possibility of new television shows and movies. Fans went crazy over new Igel collectables arriving in Europe. Items included a plush Bunsen & Beaker, as well as a Kermit & Miss Piggy wedding set.
AUGUST
In August, the month was dominated by discussion about the upcoming MuppetFest. Many fans had heard very little about the programme of events and spent long hours speculating as to what might be happening. Various information made its way onto the internet about possible events on the programme and everyone was looking forward to a spectacular event. A new fansite for discriminating doll wigglers arrived in the form of Tough Pigs written by Danny Horn, best known for his work on MuppetZine, a fan publication from the mid-nineties.
SEPTEMBER
In a terrible month, the attrocities of September 11th occurred and eclipsed all else going on. Fans were stunned, saddened and outraged. MuppetFest was cancelled and this was announced in a letter from JHC CEO Charles Rivkin on the official Henson website. Although many fans had trouble rearranging plans and getting refunds for their travel, the majority understood and agreed with the company's decision. The whole Muppet community was both saddened and dissapointed. The main good news for the month came when it was announced that Palisades would be releasing Muppet action figures in 2002.
OCTOBER
While the events of Septemeber 11th continued to be the main talk among Muppet fans, happier news came in the form of Farscape being renewed for a further two years. Speculation emerged that the planned MuppetFest may be rescheduled for December or early 2002.
NOVEMBER
It was announced that MuppetFest was back on and would now happen on the weekend of December 8th and 9th. Muppet fans quickly rearranged their travel schedules and made plans to enjoy a spectacular event. A provisional itinery for the MuppetFest weekend was announced by Creation Entertainment and fans were overjoyed, noting that it was far beyond their original expectations. Pictures were released of Kermit and Piggy at the Disney studios "Stars and Motor Cars" parade. Kermit also appeared on "Children In Need" in the UK. Phillip Chapman and Cindy Harns, two Muppet fans who met online and were affectionately known as Kermit and Miss Piggy were married and looked forward to a happy life together. On a more sinister note, Bert from Sesame Street was pictured alongside the world's most wanted man - Osama Bin Laden. Fans didn't know whether to be dissapointed or relieved when it was announced that EM.TV would not sell Henson until October 2002. The Muppets appeared on Family Feud and failed miserably against the Dixie Chicks.
DECEMBER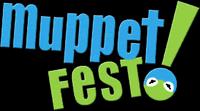 This month was dominated by the brilliant MuppetFest and many Muppet fans packed their bags to head for Santa Monica. Gold ticket holders were originally dissapointed that they would no longer be visiting the Henson studios but when they saw a live Muppet show performed in front of their eyes they didn't seem to mind too much. Fans returned after mingling with their favorite performers full to the brim with stories and photos of the fabulous weekend. The main news release came from an interview by Disney chief Michael Eisner who announced that the price tag for the Henson was too high. He said that the Disney company were not in talks with EM.TV, but that they should give him a call if they wanted. Great news for the UK when a boxed set of episodes from The Muppet Show went on sale in the UK as well as the 2002 Muppet Calendar, and costumed characters of Kermit and Miss Piggy turned on the Walthamstow Christmas lights. We saw pictures of the Corgi UK Muppet Show cars to be released in 2002 as part of the 25th anniversary celebrations. Fraggle Rock fans celebrated the annual "Festival of the Bells" chat on Muppet Central. The year was humorously topped off with Kermit appearing on "Regis and Kelly" and fluffing his lines.