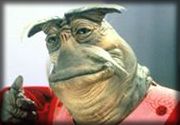 Feedback
Let us know what you think about our fan site and how we can make it better for you.
Banners
Help promote Muppet Central. Add a banner or button to your Web site.
Staff
Meet the team of fans who help make Muppet Central possible.
Stay in touch with our mailing list
Keep in touch with Henson happenings and Muppet Central updates! Join our e-mail mailing list.
Muppet Central links you to the best fan sites
Looking for Henson sites to visit on the Web? Check out our links for official, fan and performer sites.