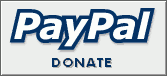 Henson's future cloudy with EM.TV
Courtesy of the Wall Street Journal
January 18, 2001
Of all the surprises that have spilled out of EM.TV & Merchandising AG in the past 12 months, the strangest was the plan to have Kermit the Frog pitch Mercedes cars to children. The other revelations were less amusing for shareholders, among them the Henson family, which sold Kermit and the other Muppets to EM.TV early last year.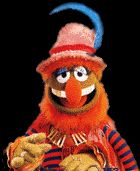 A year ago, the distributor of children's TV shows was one of Europe's hottest companies. Its gregarious founder, Thomas Haffa, liked to boast aboard his yacht that EM.TV would become the Disney of Europe, a powerful conglomerate selling toys and TV shows to tots. Enthralled, investors drove its stock up more than 10,000% from the 1997 initial-public-offering price. Just a month after acquiring Jim Henson Co. in February, the company made another deal, buying half of the Formula One auto racing circuit. Then bombs started going off. First, financial results at midyear came in way short of forecasts. In the fall, after a tense internal debate, EM.TV restated the revenue figure, paring it by 5%. In late November came word of an undisclosed financial deal that could obligate EM.TV to come up with $1 billion it didn't have.
The public soon learned, too, of some stock selling by Mr. Haffa many months earlier, when the shares were near their peak. Now a German prosecutor is investigating, EM.TV is seeking a financial savior and the stock is down 95% from its high. For investors, the case is teaching some hard lessons about Europe's new equity culture. Even as U.S.-style entrepreneurialism took root, a new "growth stock" exchange surged and stockholding spread to ordinary citizens, disclosure requirements remained limited in many countries on the Continent. "It's a Wild West market in Germany," says Alan Howard, an analyst at WitSoundview Europe in London.
These concerns were far away Feb. 18 as Mr. Haffa savored a dinner in New York with Henson Chief Executive Charles Rivkin, Jim Henson's widow, Jane, and three of the five Henson children. At midnight, they signed a sales contract over champagne and then took a private jet to Munich to announce the deal. There, say people familiar with the evening, Thomas Haffa insisted on celebrating again at the Hofbrauhaus, where they laughed and swayed into the morning hours over Bavarian beer, oompah music and some Japanese tourists' renditions of "Take Me Home, Country Roads." Basking in the moment, Mr. Haffa told his new partners, "I am 48. When I am 50, I will buy Disney."
He had reason to be expansive. He had just sold 200,000 shares of EM.TV for the equivalent of about $100 each. Although it was only a small part of his holdings, it was still a $20 million deal, and it was one that was neither permitted under an agreement with his investment bank nor publicly disclosed. Additionally, Mr. Haffa had just completed an EM.TV bond offering of $396 million. The bonds might have been a harder sell if investors had known that several weeks earlier, EM.TV had agreed to pay $680 million for Henson -- a price, say people familiar with the deal, that was twice what other bidders offered. The Frankfurt stock exchange, while not commenting on a specific case, indicates this is the kind of information a company ought to disclose when offering bonds or shares. But EM.TV's Feb. 9 bond prospectus merely said EM.TV was in acquisition talks. Mr. Haffa declined requests to discuss the bond offering. EM.TV's share price rose to $109 and its market value to nearly $16 billion, 60 times the company's 1999 revenue.
Mr. Haffa was a business celebrity, his story told in numerous cover stories. A former IBM typewriter salesman with no university education, Mr. Haffa had learned the media business working for Kirch Group, a privately held pay-TV company in Munich. He broke away in 1989 to found EM.TV. After gathering the German rights to the Flintstones, the Simpsons and scores of other children's-TV characters, he took EM.TV public on the Neuer Markt, a branch of the Frankfurt Stock Exchange conceived as Europe's answer to Nasdaq. He and his family still own 51% of EM.TV. The Henson acquisition catapulted EM.TV onto the global stage, giving it a presence in the U.S. and ownership of Kermit, Big Bird and the Sesame Street gang.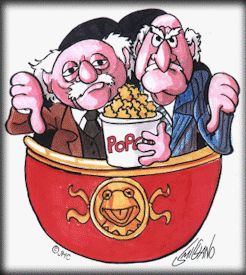 Then came the Formula One deal. The idea here was that many kids turn to televised car racing just as they're starting to lose interest in cartoons. For half of Formula One, EM.TV paid $1.6 billion in cash and stock -- no less than six times EM.TV's own 1999 sales. Mr. Haffa announced proudly that he had a right to buy an additional 25%. There was a flip side to that right, though -- an obligation. It turns out that the owner of the remaining 50% of Formula One, Bernie Ecclestone, had an option allowing him to force EM.TV to buy another 25% of it for $1 billion. Several analysts and investors say they knew nothing about this. Even without knowing, some analysts wondered, in private, how EM.TV would pay for all its pricey acquisitions.
Another concern for some was the company's chief financial officer, Mr. Haffa's 35-year-old brother, Florian. He had little training in finance, and at a stock conference 13 months ago he struggled to answer analysts' questions about depreciation and other fiscal minutiae. For instance, EM.TV's 1999 cash flow was a negative $245 million, according to figures from Morgan Stanley Dean Witter & Co. But several analysts say that when the CFO was asked when EM.TV would have positive cash flow, he looked to his brother and then said, "I think we already are." "It was clear he didn't know what he was talking about," says Dan Cowen of Credit Lyonnais, who, unlike most analysts, was rating EM.TV shares a sell. Florian Haffa says he doesn't recall the cash-flow question. Another stock conference in the spring went little better.
With the stock off 25% on acquisition jitters and a general market slump, EM.TV brought investment pros to the Kitzbuehl ski resort in the Austrian Alps to clear the air. Via satellite, Formula One's Mr. Ecclestone praised his partner. On tape, Kermit the Frog saluted his new owners. "Hi ho. Guten Tag," he said, adding that it was great to be "a whole Haffa, not just a half a Haffa." When Florian Haffa took the podium, he showed three-year revenue, cost and profit projections for EM.TV's core business and for Formula One and the Henson company -- but no cash-flow figures, essential for valuation purposes.
Analysts scrambled to scribble the numbers down, and howled when they were removed from the screen. EM.TV at first refused to give out the figures on paper but then relented, say analysts who were there. The Henson subsidiary's CEO and CFO were in the audience, and they were astonished, say people familiar with the matter. These people say EM.TV's projections for the Henson unit were merely pro forma calculations that an investment banker had whipped up in trying to sell the Muppet company -- results showing what a buyer could expect if it pared overhead and found some synergies. "They were not forecasts and were certainly not supposed to be made public, and Florian was told that," says one person with knowledge of the incident. Florian Haffa declines to comment on that. In any case, many analysts donned the fleece ski jackets EM.TV gave out and left the Alps to write reports based on the company's full-year forecast of $738 million in revenue and $272 million in pretax profit -- a forecast that would come back to haunt the company. Numerous investment banks continued to recommend the company's stock.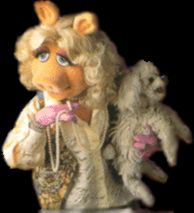 The Henson group soon had another reason to wonder about EM.TV: the Kermit proposal. EM.TV wanted the amiable amphibian to dump longtime flame Miss Piggy for a new character, a "girl mechanic" named Mercedes, and then host a TV show that would establish Mercedes-Benz as the favorite car among children. The idea baffled the Hensons. Their sales contract included a clause, written by Brian Henson, restricting the commercial use of Muppet characters, especially his late father's alter ego, Kermit. Some Henson people thought the idea was so bad it was funny. Mercedes-Benz, part of DaimlerChrysler AG, killed the project in July.
Then a flap over accounting arose inside EM.TV. It pitted the Haffa brothers against Ulrich Goebel, the No. 3 executive and a former DaimlerChrysler manager. Insiders say he was concerned about consolidating results from different standards: America's General Accepted Accounting Principles for the Henson unit, British GAAP for Formula One, and International Accounting Standards for EM.TV. On Aug. 24, EM.TV released its first half results.
Six-month revenue, $278 million, was only 36% of the company's full-year projection. Pretax profit was $73 million, only about 25% of the full-year forecast. Florian Haffa reiterated the same full-year projections given at Kitzbuehl, but the stock took a beating. Mr. Goebel was on vacation at the time, and insiders say he was furious when he returned. They say he maintained that some Formula One and Henson revenue had been booked earlier than accounting rules allowed, and he wanted the figures restated. The Haffas disagreed. Finally, after Mr. Goebel threatened to resign, EM.TV restated the figures on Oct. 9, reducing first-half revenue by about 5% -- and blaming the Henson unit for supplying bad figures. Mr. Goebel says he doesn't want to be interviewed. Florian Haffa again said that full-year earnings and revenue expectations remained unchanged. But EM.TV's stock fell 32% in one day.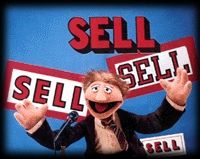 Henson people were upset. At the family's vacation home on a lake near Disney World in Florida, the news came via the family's private banker at J.P. Morgan. Some family members quickly made arrangements to start selling their EM.TV shares, people familiar with the events say. And the Henson subsidiary's chief financial officer, Linda Govreau, quit in disgust, insiders say, agreeing to stay only after Thomas Haffa apologized.
In a letter to Henson employees, Mr. Haffa said the problems arose in "reconciling three different sets of accounting standards and not in the data provided by your company's financial team." He added that "projected full-year results are completely unchanged," and he reaffirmed those forecasts publicly on at least two later occasions.
The Option
But EM.TV was in turmoil. Florian Haffa was eventually forced to give up the CFO title. And Thomas Haffa was by now consumed with another big problem: Mr. Ecclestone's option to force EM.TV to buy another 25% of Formula One for nearly $1 billion. Although EM.TV has an option to buy the 25% for about $1 billion until the end of February, if it doesn't do so, Mr. Ecclestone then has a "put" option, until the end of May, that could force EM.TV to make such a purchase. With no hope of raising that kind of money alone, Mr. Haffa turned to Leo Kirch of Kirch Group, his former employer and current partner in a TV-programming library that generates most of EM.TV's revenue. Mr.Kirch's pay-TV operation badly wanted a marquee event to boost subscriptions, and Formula One would fit the bill. But the sides couldn't get together on a deal because Mr. Kirch insisted on acquiring a stake in EM.TV, and Mr. Haffa didn't want to sell his own shares. Then, at the end of November, word of Mr. Ecclestone's option leaked to the media.
Although the company's investor-relations director says the option had been mentioned at the Kitzbuehl investor conference in May, eight anal sts who were there say they don't recall it. The media reports knocked EM.TV's stock for another loop. At about the same time, Thomas Haffa lost patience with Mr. Goebel and sent him on indefinite vacation. Mr. Goebel eventually resigned.
Profit Warning
On Dec. 1, as news wires buzzed with word that a dire profit warning was coming, the Haffas and their accountants pored over EM.TV's books. Then they put out a brief statement at 9:30 p.m. on a Friday saying that 2000 pretax profit would total only the equivalent of $23 million -- instead of the $272 million the company had still been forecasting only weeks earlier.
That weekend, Florian Haffa resigned from EM.TV. On Dec. 4, Thomas Haffa reached an agreement to sell Kirch Group a 17% stake in EM.TV and 49% of EM.TV's half of Formula One, for $550 million in cash. In an analyst conference call, Mr. Haffa acknowledged that he had sold stock months earlier. He also indicated in the phone call that Mr. Ecclestone's option posed a risk for EM.TV. Soon after, the Munich prosecutor started investigating EM.TV and Thomas Haffa himself, focusing on the Formula One option, the far-off-base profit forecasts and Mr. Haffa's share sales.
By New Year's Day, the Henson family had sold all six million of its EM.TV shares. This week, Mr. Haffa acknowledged that his stock sale violated an agreement with his investment bank. In scraping for cash, EM.TV has recently sold US rights to the Muppet characters that appear on "Sesame Street" to the producer of that show, Sesame Workshop (formerly called the Children's Television Workshop). Meanwhile, EM.TV and Kirch Group have been bickering over their agreement. They haven't yet signed a contract to carry out the deal that would infuse $550 million into Mr. Haffa's company. EM.TV shares, which have traded as high as $110 in the past 12 months, closed Wednesday at $5.66.