Viacom is next in line for Henson
Courtesy of the Financial Times
January 31, 2001
Viacom, the US media group which owns the MTV and Nickelodeon TV businesses, is understood to be the latest company circling EM.TV as it explores how it could get its hands on the Muppets, writes James Harding, Media Editor.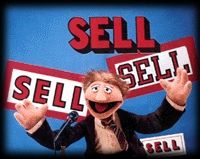 Kirch Gruppe, the German media giant, announced last month plans for a rescue investment in EM.TV, the debt-laden company which owns the Jim Henson business as well as a substantial stake in the foundation that owns the media rights to Formula One motor racing.
EM.TV and Kirch have an exclusivity agreement which expires tomorrow.
However, after news emerged that talks between EM.TV and Kirch have been dogged by problems, other companies and potential investors have started to take a closer interest in the Munich-based media company.
Executives at Viacom in New York are understood to be keeping a close eye on the situation at EM.TV, as are executives at Walt Disney in Burbank.
Both companies have previously sought - and have failed - to acquire the Jim Henson Company.