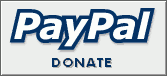 Time-Life Video releases 45 Muppet Show episodes
By Phillip Chapman
March 20, 2001
There are now 45 episodes comprising 15 Muppet Show videos available on-line at Muppet Central. This is the first time ever that unedited Muppet Shows have been available on video so don't miss this opportunity to add these sought after tapes to your collection.
This collection of videos can be purchased together for a total savings of $90, apromixately 30%. Each tape features three uncut episodes. Proceeds from these videos (and other Time-Life purchases) will go directly back into current and future Muppet Central projects.
Here are the tapes included in this collection:
Tape 1 - Elton John, Julie Andrews, Gene Kelly
Tape 2 - Star Wars, Paul Simon, Raquel Welch
Tape 3 - Harry Belafonte, Linda Ronstadt, John Denver
Tape 4 - Peter Sellers, John Cleese, Dudley Moore
Tape 5 - Alice Cooper, Vincent Price, Marty Feldman
Tape 6 - Steve Martin, Carol Burnett, Gilda Radner
Tape 7 - George Burns, Dom DeLuise, Bob Hope
Tape 8 - Diana Ross, Brooke Shields, Rudolf Nureyev
Tape 9 - James Coburn, Sylvester Stallone, Debbie Harry
Tape 10 - Roger Moore, Edgar Bergen, Danny Kaye
Tape 11 - Roy Rogers & Dale Evans, Kenny Rogers, Mac Davis
Tape 12 - Liberace, Rita Moreno, Lynda Carter
Tape 13 - Tony Randall, Beverly Sills, Pearl Bailey
Tape 14 - Liza Minnelli, Madeline Kahn, Mummenschanz
Tape 15 - Senor Wences, Lola Falana, Juliet Prowse
You can find other Henson collectibles in our Muppet Central Store.