EM.TV officially says Henson will be sold
Courtesy of EM.TV & Merchandising AG
March 13, 2001
Germany's EM.TV & Merchandising said on Tuesday it may sell The Jim Henson Co., creator of the Muppets, a move that would draw the curtain on its costly dream of becoming a global media powerhouse.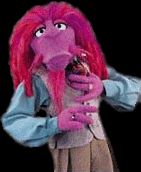 The German media rights company, which acquired Jim Henson for $680 million in February last year, said it had not reached a final decision but industry sources said it was keen to sell the asset as part of efforts to shake off its recent troubles.
The acquisition was part of a year-long buying spree, which included a half share in the rights to Formula One racing, that saddled the Munich company with crippling debts of over one billion euros ($934 million). If EM.TV does sell, analysts said it would certainly get much less than it paid.
``EM.TV paid $680 million, and reports suggest that $200-250 million might be the bidding price by either Viacom or Disney,'' said Sarah Schmitz, media analyst at Commerzbank in London.
``While it's unclear how much they would get, they would almost definitely get less than what they paid.''
U.S. media giant Walt Disney Co. Inc. (NYSE:DIS - news), which has harboured a long-term interest in the Muppets, is the obvious contender for Jim Henson, having been pipped to the post last time around. Nickelodeon, the children's TV unit of U.S. media group Viacom (NYSE:VIA - news), may also be interested.
A Disney spokesman had no comment on whether the company was negotiating to buy Jim Henson Co.
Disney Chairman and Chief Executive Michael Eisner has already been following EM.TV's recent woes for any sign that he may be able to pick up the Muppets at a reasonable price.
The Jim Henson Company, founded in 1958, was best known for the Muppets characters, whose blend of irreverent humour and entertainment led by Kermit the Frog and Miss Piggy, won viewers in more than 100 countries.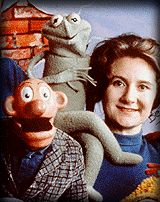 The Los Angeles-based company also created characters such as Big Bird and Ernie and Bert from the childrens television programme Sesame Street.
Industry sources said weaker than expected first half earnings from Jim Henson and difficulty in running the U.S. firm from a distance had egged EM.TV on to consider a sale.
``Many people said EM.TV originally overpaid for Jim Henson, but whether they decide to sell at a loss depends on where they want to take the company,'' said a Frankfurt-based analyst.
``But what is sure is that any potential buyer is going to exploit EM.TV's desperation to get a good price.''
From the Disney perspective, a purchase would make sense because the Muppets would complement Disney's large stable of children's properties, analysts said.
``It's a nice collection of characters, and it could benefit their consumer products division,'' said Jeff Logsdon, an analyst at Gerard Klauer Mattison. ``There's an evergreen nature to their characters and there's endless possibilities with the creative resources Disney has behind it.''
Analysts said a sale would be complicated by the lack of clarity in the company's finances, but if it did go through, it would represent the end of EM.TV's global strategy and a return to its original children's television rights business.
``Each of the deals EM.TV did to create global reach are slowly being reverted. They've gone from zero to 100 and back to zero again,'' said another Frankfurt-based analyst.
``We think their stake in Tele Munchen Group could be next.''
EM.TV has seen its share price plunge 95 percent in just over a year. Angry shareholders have demanded compensation, and state prosecutors have begun investigations into the company and its management.
After a profit warning which forced Chief Financial Officer Florian Haffa to quit at the end of last year, the group was rescued by Munich-based media company Kirch Group, which got 25 percent of voting rights and a tight grip on the company.
As part of the rescue deal, EM.TV also sold half its 50 percent stake in Formula One SLEC to Kirch.
Aside from Jim Henson, analysts said EM.TV may also sell its 45 percent stake in German film rights group Tele Munchen, for which it paid 409 million euros in October last year.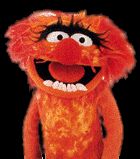 It is a far cry from the high-flying company that announced the Jim Henson deal last February.
``In one stroke, we are a major player in the world's biggest and most important media market,'' EM.TV's founder and Chief Executive Thomas Haffa said at a news conference with Kermit the Frog and Miss Piggy at the time.
EM.TV shares were 1.23 percent down at 6.45 euros at 1730 GMT, some way off the 120 euros reached in February last year.