MuppetFest postponed due to terrorism
Courtesy of the Jim Henson Company
September 14, 2001
In light of this week's tragedy, The Jim Henson Company and Creation Entertainment have postponed the upcoming MuppetFest! festivities scheduled to occur September 22nd and 23rd in Pasadena, California. Out of respect to The Jim Henson Company's employees, puppeteers, event participants, and the thousands of fans that plan to travel to Los Angeles for this celebration, the event will be rescheduled for sometime in the near future. The new MuppetFest! date will be announced to fans as soon as possible. Fans are invited to visit www.muppetfest.com for updated information.
"Our sympathies and prayers are with our country, as well as the friends, families and colleagues of the thousands of people who have been affected by this tragedy. In light of this week's terrible event, we determined that postponing MuppetFest! is the right course of action," said Charles H. Rivkin, President and CEO of The Jim Henson Company. "Rest assured we are committed to commemorating the 25th anniversary of The Muppet Show with our fans and fulfilling Jim Henson's vision of inspiring people to celebrate life."
Any prepaid tickets will be honored for the rescheduled MuppetFest! event date, or, if fans are unable to make the rescheduled date, we will gladly give them a refund.
ABOUT MUPPETFEST!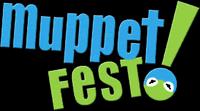 In honor of the 25th anniversary of The Muppet Show, the first ever MuppetFest! will be held in the Los Angeles (date TBD). Special MuppetFest! highlights will include guest appearances by the original multi-talented puppeteers and writers who helped create the Muppets, live musical performances of original Muppet music, screenings of rare footage, presentations from Jim Henson's Creature ShopÔ , and interactive exhibitions. In addition, a VIP charity event will be held at The Jim Henson Company's Studio in Hollywood.
MuppetFest! is a co-production of The Jim Henson Company and Creation Entertainment, a Glendale, California based company that specializes in producing touring live events for fans.
The Jim Henson Company, an established leader in family entertainment for more than 40 years, is an independent multimedia production company; one of the top character licensors in the industry; a leading publisher of children's books; and home to Jim Henson Television, Jim Henson Pictures, Jim Henson Interactive and Jim Henson's Creature ShopÔ . With headquarters in Los Angeles and offices and production facilities in New York and London, the company is a wholly owned subsidiary of EM.TV & Merchandising AG based in Munich, Germany. The Jim Henson Company website is located at: www.henson.com.
Creation Entertainment was founded to offer live events and merchandising for fans of television series and films. With over 1,000 events promoted, the company is currently celebrating its 30th anniversary.