EM.TV agrees to Kirch rescue package
Courtesy of the Financial Times
February 15, 2001
EM.TV, the debt-laden German media group, on Wednesday night ended 10 weeks of negotiations by signing an agreement with Kirch, its privately owned rival, aimed at guaranteeing its future.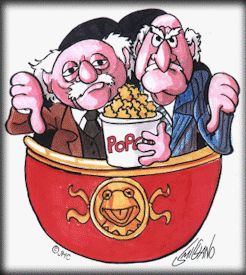 The rescue plan, ratified by EM.TV's management and supervisory boards in an emergency evening session, gives Kirch a 25 per cent voting right in the group in exchange for its share of a children's programme joint venture.
In addition, Kirch, Germany's biggest television group, will acquire half of EM.TV's 50 per cent stake in SLEC, the foundation that owns the rights to Formula One events.
It will also finance an option held by EM.TV to acquire another 25 per cent of SLEC from Bernie Ecclestone, Formula One's chief, whose approval for the deal will be necessary.
The deal, however, appears to provide no additional working capital for EM.TV.
There is also a question over whether Kirch has secured the nearly $2bn needed to finance the deal. People close to the groups suggested Credit Suisse First Boston could be a possible participant in a lending consortium.
The bank could not be reached for comment.
Until it ran into difficulties last year, EM.TV was seen as a rising star in Germany's media industry. It used its high-flying shares to acquire the SLEC stake and took control of the Jim Henson Company, producer of The Muppet Show.
It was unclear on Wednesday night whether Mr Ecclestone would approve the Kirch transaction. According to a "change of control provision", he can veto the sale of SLEC shares to a broadcaster such as Kirch.
People close to Kirch said they had an informal understanding from Mr Ecclestone. EM.TV said it would work with the British sports promoter to find "a solution acceptable to all participants in Formula One".
The agreement is understood to have been signed despite persistent opposition from Rolf Rickmeyer, EM.TV's finance director, and Hans Peter Vriens, head of sales.
The deal, to be turned into a detailed contract by March 15 and subject to regulatory approval, ends two months of talks that saw the partners come close to breaking up after numerous twists.
One major breakthrough for Kirch was a U-turn by Nickolaus Becker, chairman of EM.TV's supervisory board, who had long been a critic of the Kirch rescue plan.
EM.TV's creditor banks had given Thomas Haffa. EM.TV's chief executive, until Thursday to come up with an agreement or inject E30m (£19m) into the business.