Eisner watches for Muppets chance
Courtesy of the Financial Times
January 30, 2001
Kirch Gruppe, the German media group, plans to improve the terms of its rescue attempt of EM.TV, its debt-ridden rival, as it seeks to ward off counter-offers by other investors.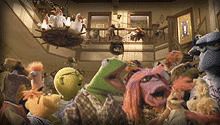 Disney is understood to be keeping the situation at EM.TV under review, as the US entertainment giant harbours a long-term interest in the Jim Henson Company, creator of the Muppets, owned by EM.TV.
Executives at Disney's headquarters in Burbank, California, are said to be interested in an opportunity to buy the Henson business if a deal between Kirch and EM.TV collapses.
Michael Eisner, the Disney chairman and chief executive, failed to secure the purchase of the Muppets business several years ago and company executives are exploring whether the business might come available for acquisition at a reasonable price.
News that Disney is following the negotiations adds to the list of parties that have expressed interest in EM.TV's assets.
The FT has learned that Kirch will this week offer to exercise an option held by EM.TV to buy 25 per cent of SLEC, the foundation that manages the rights to Formula One motor racing events, from owner Bernie Ecclestone.
Last February, EM.TV acquired 50 per cent of SLEC for Dollars 712.5m in cash and 12.58m shares. Under the terms of the deal, it has an option to buy another 25 per cent for close to Dollars 1bn until the end of February. If the option is not exercised, Mr Ecclestone could force EM.TV to buy the stake from May. Details of Mr Ecclestone's "put" option were revealed in December, precipitating a steep fall in EM.TV's share price as it emerged that the heavily indebted group, following a string of acquisitions, would be unable to raise the Dollars 1bn needed.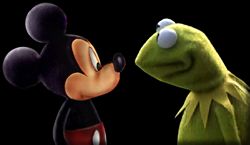 Last month, Kirch and EM.TV unveiled the provisional terms of a rescue attempt that would see Kirch acquire half of EM.TV's stake in SLEC and a 25 per cent voting right in the group in exchange for its share in a children's programme joint venture and Dollars 550m in cash.
The relationship between the two has deteriorated since it emerged that investors, including Hellman & Friedman, a US private equity house, were preparing a counter-bid for EM.TV's stake in SLEC. EM.TV is barred from approaching other suitors until an exclusivity period with Kirch expires on Wednesday.
Under the revised Kirch offer, to be submitted to EM.TV's supervisory board and to Mr Ecclestone early this week, EM.TV would hand its call option to Kirch.