Weinstein rolls with Fraggle Rock movie
Cory Edwards will write and direct the screenplay and The Jim Henson Company will produce the film
Courtesy of The Jim Henson Company
May 12, 2008
Furthering their partnership in creating high-quality family friendly movies, The Weinstein Company and The Jim Henson Company announced today that they will bring a live-action musical version of the internationally beloved television series "Fraggle Rock," to the big screen, with The Jim Henson Company producing and TWC distributing.
Cory Edwards ("Hoodwinked") will direct and write an original screenplay and the project will star a unique mix of human characters and the famous Fraggle puppets. Eric Robinson, Senior Vice President of Production and Development brought "Fraggle Rock" to TWC and will oversee the project on the studio's behalf. Brian Henson, Lisa Henson and Jason Lust will serve as producers for The Jim Henson Company with Ahmet Zappa (The Monstrous Memoirs of a Mighty McFearless) and Brian Inerfeld executive producing.
The announcement was made today by Harvey Weinstein, co-chairman of The Weinstein Company and Lisa Henson, who serves as co-CEO of The Jim Henson Company with her brother Brian Henson. This announcement marks the latest collaboration between TWC and The Jim Henson Company. They recently partnered on the new "Unstable Fables" brand of direct-to-dvd CG animated feature length films which includes a series of titles that irreverently tell well-known classic tales and incorporate modern twists on the stories.

In addition, Fraggle Rock extends the already intimate relationship between TWC and the creative team behind the Cory Edwards' helmed animated sensation "Hoodwinked." Currently, Cory is co-writing alongside Hoodwinked co-writer Tony Leech on his directorial debut, the in-production animated alien adventure "Escape from Planet Earth."
Weinstein stated: "The Jim Henson Company is one of the most trusted brands in family entertainment and we look forward to working with Lisa Henson, her entire team and Cory Edwards to bring these beloved characters to a new generation of audiences. One of our main priorities when we first launched The Weinstein Company was to feature a broad range of family-friendly franchises like 'Fraggle Rock.' We are excited to forge this strategic partnership and add this engaging film with its passionate and loyal fan base to our growing slate."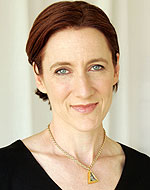 Lisa Henson stated,"Our previous partnership with The Weinstein Company has proven to be a wonderful collaboration and we are confident that joining with them on this project will ensure audiences young and old will enjoy meeting Red, Gobo and the whole Fraggle gang. With Cory Edwards directing, this new Fraggle adventure will bring an exciting energy while honoring the heart, joy and hope of the original series."
Cory Edwards stated, "Jim Henson's work has had a huge influence on my life, so to get the chance to bring 'Fraggles' to the big screen is fantastic. Both Lisa and Harvey have been very enthusiastic and supportive of my vision of this film. It's my goal to make Fraggle fans happy, as well as make a great stand-alone fantasy adventure film."
The untitled "Fraggle Rock" film will for the first time take Gobo, Wembley, Mokey, Boober and Red on an adventure outside of Fraggle Rock where they will interact with the strange beings in "outer space" (also known as humans).
"Fraggle Rock" premiered on HBO in 1983 and over five seasons garnered multiple awards and a global fan following. The show was created by Jim Henson as an international co-production and was adapted for each territory to meet the needs of its audience. By showing cooperation and conflict resolution among the different inhabitants of the Rock (the Fraggles, the Doozers and the Gorgs), the show taught the concepts of mutual respect and peace.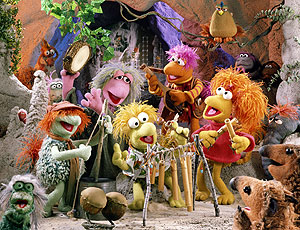 As a global success, the show was broadcast in over 80 countries including the U.K., Canada, Ireland, Australia, New Zealand and across Eastern Europe. The show was embraced to such an extent that its theme song even became a top 40 pop hit in Britain.
Since its debut, "Fraggle Rock" has maintained a passionate and devoted worldwide following. Recently, over 30,000 fans joined a grass roots movement petitioning for the series to come out on DVD. The first three seasons were quickly released and sales have exceeded expectations holding strong with subsequent seasons. "Fraggle Rock" episodes can also be downloaded on the iTunes store where the show has rated in the top ten family titles.
"Fraggle Rock" joins TWC's diverse slate of upcoming family adventures including "Escape from Planet Earth," "Dragons," "Digging to China," "Igor," "The Cricket in Times Square" and "Hood vs. Evil," the highly anticipated sequel to "Hoodwinked," written by Cory Edwards, Todd Edwards, and Tony Leech.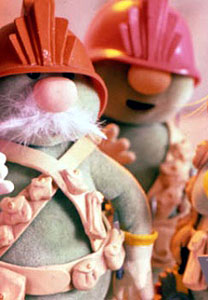 Throughout their careers, the Weinsteins have established a track record of launching highly-acclaimed family-friendly films like the "Spy Kids" movies, "Finding Neverland" which was nominated for Best Picture at the Oscars, "TMNT" with Warner Bros which brought in over $95 million worldwide and "Hoodwinked."
In just two years, TWC has acquired the rights to reintroduce a wide range of classic television shows to modern film audiences including the iconic series "Knight Rider," "Welcome Back Kotter" starring Ice Cube, "Astro Boy" based on the animated television series that aired in Japan during the 1960s and "Equalizer," the 1980s hit.

The Weinstein Company (TWC) was created by Bob and Harvey Weinstein, About The Weinstein Company the brothers who founded Miramax Films Corporation in 1979. TWC is a multi-media company that officially launched on October 1, 2005. Dimension Films, the genre label that was founded in 1993 by Bob Weinstein, is also included under the TWC banner.
During the Weinsteins' tenure at Miramax Films the company
released some of the most critically acclaimed and commercially successful independent feature films which received 249 Academy Award nominations and won 60 Oscars, have generated billions of dollars in worldwide box office receipts and billions more in home video sales. In its history, Dimension Films has released some of the most successful franchises including "Scream," "Spy Kids" and "Scary Movie."

MORE FRAGGLE NEWS

• Fraggles return for Ben Folds Five video
• Fraggle Rock returns to US TV on The Hub beginning October 10
• Fraggle Rock "Scared Silly" DVD debuts September 14
• "Wembley's Egg Surprise" arrives on DVD February 9
• Fraggle Season 4 and more Fraggles coming to DVD
• "The Doozers" preschool series under development
• HIT announces Fraggle Rock Complete Series DVD Collection
• Red Fraggle live at Comic Con 2008