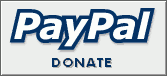 Sesame Street's 35th season kicks off with a prime time special
New season will include parody segments: Dr. Feel (Dr. Phil), Joe Hundred Guy (Joe Millionaire) and TriangleBob Trianglepants (Spongebob Squarepants)
Courtesy of Sesame Workshop
January 13, 2004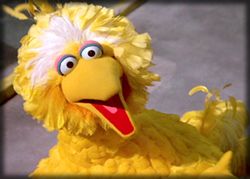 For 35 years, one television series has been consistently honored for its contribution to generations of children's development and remains the benchmark for the very best in educational programming. The world's largest informal educators of young children around the world, Sesame Street celebrates its anniversary with a PBS primetime special premiering Sunday, April 4 at 8:00 PM ET/PT. Entitled "The Street We Live On," this very special episode will re-air in daytime beginning Monday, April 5 on PBS KIDS (check local listings) as the series' season opener.
A nostalgic journey through Sesame Street's most magical moments, "The Street We Live On" puts the spotlight on the series' high-spirited red muppet, Elmo, as he learns more about the street on which he lives. Using the popular 'Elmo's World' format, the hour-long program explores Elmo's innermost thoughts and imagination. Although shot in the present day, Elmo (with the help of his friend Grover) is seemingly transported through time to the Sesame Street that existed before Elmo was born.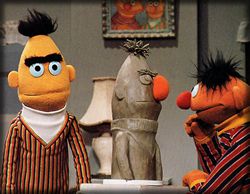 In these historic flashback moments, Elmo meets the man behind the name of that famous store: Mr. Hooper, he is on hand for Maria and Luis' wedding day; he sees the birth of their daughter Gabi; and he experiences Gordon and Susan's adoption of Miles. The finale of the episode features Sesame Street's entire cast singing a wonderful new composition called, "The Street We Live On." And our story ends with Elmo coming to the realization that he doesn't have to dream to find his friends on Sesame Street - all he has do to is run outside to be a part of this very happy family.
"In honor of our 35th season, we really wanted to create an episode that not only celebrates our current generation of viewers, but was also a fond look back for many parents who were Sesame Street fans when they were pre-schoolers," noted Lewis Bernstein, Executive Producer. However, our season is more about the future than the past. We remain committed to focusing on the fundamentals and how best to integrate the process of learning and entertainment. Since the world around our preschoolers is more complex, and more extreme, Sesame Street has become a silly safe haven: reasoning is modeled, conflicts are resolved and emotions are discussed, all with humor, music and joy."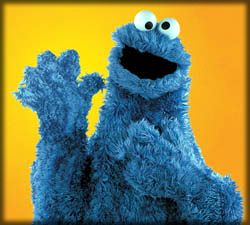 "As always, Sesame Street is there to introduce basic academic building blocks and life lessons in a way that entertains and engages children as they embark on each new phase in their development," adds Rosemarie Truglio Ph.D., Vice President of Education and Research, Sesame Workshop. "We continue to focus on the 'whole child' curriculum where we look at all aspects of a child's development: cognitive, emotional, social and physical. Research continues to prove that children truly benefit from learning the Sesame Way. Not only are they using knowledge based on what they learn, but they're encouraged to think, dream and discover for themselves. Our goal continues to be for children to strive to reach for their own highest potential in school and in life."
Sesame Street will remain true to its mission of preparing kids for school and life, and in this, it's 35th season, the critically-acclaimed series introduces new live action and animation segments and a list of well-known celebrities to support pre-schoolers in learning more about their ABC's and 123's.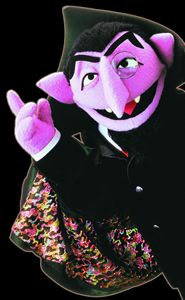 Throughout the new season, celebrities of all ages including Julianne Moore, Norah Jones, Seth Green, Venus Williams, Martina McBride, Ruben Studdard, Harvey Fierstein, Kelsey Grammer, Dennis Franz, Amy Brenneman, Doris Roberts, Wayne Brady, Jason Biggs, Harry Connick Jr. and Cher, reveal their favorite "Sesame Street Moment" from the last 35 years. Parody performances include Norah Jones performance of "Don't Know Why 'Y' Didn't Come," Julianne Moore appears in "Far From Seven" a spoof of her Oscar-nominated movie Far From Heaven and Harvey Fierstein's rendition of "Everything's Coming Up Noses." In addition, Sesame Street creates some A-list celebrity characters of their own by playing off some of pop culture's news-making icons – new original parodies include Dr. Feel (Dr. Phil), Joe Hundred Guy (Joe Millionaire), TriangleBob Trianglepants (Spongebob Squarepants), and a parody of The Tonight Show.
"PBS KIDS is thrilled to celebrate Sesame Street's 35th season with a primetime special, offering families something to enjoy together," said John F. Wilson, SVP Programming, PBS KIDS. "As the most trusted name in children's media among parents and teachers, we offer quality, educational programming. Sesame Street has long been a cornerstone of our schedule."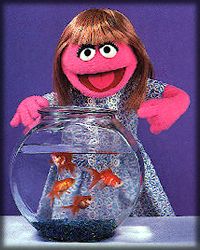 Sesame Street continues to address the needs of today's children by emphasizing the important lesson of "respect and understanding." Two features introduced last season, "Global Grover" and "Global Thingy," return with all new segments. Created to help young viewers have an appreciation of other cultures and to understand the world we live in, "Global Grover" presents short live action films of children in other countries. Grover crosses the globe to visit countries including Mexico where children learn the art of pottery making; Israel, where kids from a kibbutz make a 'play house' together; and Poland, where grandparents teach youngsters how to make scarecrows.
The imaginative, animated short "Global Thingy" puts the emphasis on the importance of social reasoning, cooperation, sharing and empathy; and new to the series' lineup is Madlenka, animated segments based on the children's book of the same name about a little girl who lives in a diverse neighborhood. Also new this season, a closing segment sure to be the newest model for storytelling: in Trash Gordon, Oscar reads a bedtime story to Slimey.

MORE SESAME NEWS

• Sesame Street Season 45 premieres Monday September 15
• Elmo Muppeteer Kevin Clash resigns from Sesame Street
• Kevin Clash takes leave from Sesame Street
• Sesame Street to air hurricane special Friday November 9
• Sesame Street Old School Volume 3 coming to DVD November 6
• Sesame Street Season 43 begins September 24 on PBS
• Fan support essential for production to begin on "I Am Big Bird"
• "I Am Big Bird" Caroll Spinney documentary in development