Martina McBride will visit Sesame Street
Courtesy of Net Music Countdown
December 9, 2003
Martina McBride will step into New York's "Sesame Workshop" to tape an episode of the children's program "Sesame Street" next week.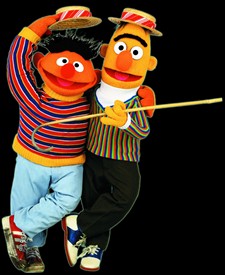 Martina will star with "Elmo" in a duet called, "Let's Pretend" that teaches the joys of pretending. Martina and "Elmo" will pretend to be other animals by meowing like a kitten and clucking like a duck.
Martina is also joined by Cookie Monster, an Elephant, Zoe, Grover, Rosita, Telly and Baby Bear in the episode that airs in April 2004.
While on set, Martina will also tape a PSA about her favorite Sesame Street moment and contribute a dance segment to be included in an upcoming star-studded version of Bert and Ernie's "Dance Myself To Sleep" song.
The artists that are participating will all freeform a few quick dance steps for the episode slated to air later next year.