Muppeteer Kevin Clash takes leave from Sesame Street
Courtesy of Sesame Workshop
November 12, 2012
Muppeteer Kevin Clash, most famous as Sesame Street's Elmo, has taken a leave of absence from the famous children's show amidst allegations that he had an underage relationship.
Sesame Workshop has issued the following statement in response...

Sesame Workshop's Statement
Regarding Kevin Clash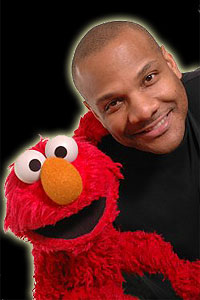 In June of this year, Sesame Workshop received a communication from a then 23 year old man who alleged that he had a relationship beginning when he was 16 years old with Kevin Clash, a Sesame Workshop puppeteer who performs as Elmo.
We took the allegation very seriously and took immediate action. We met with the accuser twice and had repeated communications with him. We met with Kevin, who denied the accusation. We also conducted a thorough investigation and found the allegation of underage conduct to be unsubstantiated. Although this was a personal relationship unrelated to the workplace, our investigation did reveal that Kevin exercised poor judgment and violated company policy regarding internet usage and he was disciplined.
Kevin insists that the allegation of underage conduct is false and defamatory and he is taking actions to protect his reputation. We have granted him a leave of absence to do so.
Elmo is bigger than any one person and will continue to be an integral part of Sesame Street to engage, educate and inspire children around the world, as it has for 40 years.

Accuser Recants Allegation Against Elmo Puppeteer
Courtesy of The New York Times
Updated: November 13, 2012
The man who accused Kevin Clash, the voice and puppeteer of the "Sesame Street" character Elmo, of an underage sexual relationship has recanted that claim, his lawyer said on Tuesday. The reversal came a day after the claim was first published by the gossip Web site TMZ.
Mr. Clash has taken a leave of absence from Sesame Workshop, the organization that produces "Sesame Street," to challenge the allegations.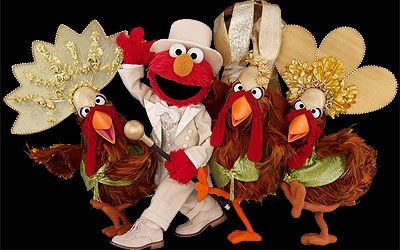 Andreozzi & Associates, a law firm that said it represented the accuser said in a statement that "he wants it to be known that his sexual relationship with Mr. Clash was an adult consensual relationship." The statement added, "He will have no further comment on the matter."
The accuser's identity has not been disclosed.
Mr. Clash said through a spokeswoman: "I am relieved that this painful allegation has been put to rest. I will not discuss it further."
Sesame Workshop had no immediate comment on when Mr. Clash would return to work. But the organization said in a statement Tuesday afternoon, "We are pleased that this matter has been brought to a close, and we are happy that Kevin can move on from this unfortunate episode."
On Monday, TMZ said that the accuser, now 24 years old, contacted Sesame Workshop last summer and claimed that, beginning at the age of 16, he had a sexual relationship with Mr. Clash.
The news threw one of the most trusted preschool properties into turmoil as Sesame Workshop moved quickly to protect its "Sesame Street" brand, estimated by Forbes to be worth more than $500 million.
Officials at Sesame Workshop said that they thoroughly investigated the accusation, using outside investigators, over several months and believe it to be false. Mr. Clash's leave was granted Sunday after it became clear that the Web site TMZ was planning to run an article about the accusation.
Mr. Clash said in a statement on Monday that the relationship "was between two consenting adults" — something that the accuser seemed to admit on Tuesday afternoon.
Mr. Clash has achieved a measure of fame outside the show as the star of the 2011 documentary "Being Elmo: A Puppeteer's Journey." The episode led to Mr. Clash coming out as a gay man, something he had not previously said in public. "I have never been ashamed of this or tried to hide it, but felt it was a personal and private matter," he said in the statement.

MORE SESAME NEWS

• Sesame Street Season 45 premieres Monday September 15
• Elmo Muppeteer Kevin Clash resigns from Sesame Street
• Kevin Clash takes leave from Sesame Street
• Sesame Street to air hurricane special Friday November 9
• Sesame Street Old School Volume 3 coming to DVD November 6
• Sesame Street Season 43 begins September 24 on PBS
• Fan support essential for production to begin on "I Am Big Bird"
• "I Am Big Bird" Caroll Spinney documentary in development