Sesame Street Season 41 premieres September 27
Features a new segment starring the always-loveable Super Grover
Plus hilarious segments with celebrities including Amy Poehler, Will.i.am, Jude Law, Jennifer Garner, Katy Perry, LaDainian Tomlinson and Wanda Sykes
Courtesy of Sesame Workshop
August 9, 2010
On the heels of its impressive ratings growth and incredible eight Emmy wins for its landmark 40th anniversary season, Sesame Street is back with more of what you love for season 41. Premiering September 27 on PBS KIDS (check local listings) and produced by Sesame Workshop, the nonprofit educational organization, the new season of the program continues to address the immediate needs of preschoolers with an emphasis on science education. Heading into the second term of its two-year curriculum, season 41 emphasizes everyday science investigation and encourages kids to ask specific questions and get excited about how the world works. Additionally, everybody's favorite furry and blue superhero gets his own new segment in Sesame Street's block format, "Super Grover 2.0."
In six new six-minute segments, Grover is coming to the rescue in "Super Grover 2.0." As he observes, questions, investigates and reports, our hero literally stumbles across solutions to problems all across the planet. "Super Grover 2.0" is a continuation of this season's curriculum, science investigation, allowing young children to become active participants in the processes of scientific inquiry as they make observations, formulate questions, and investigate answers. Encouraging children to explore the fascinating worlds of science, technology, engineering and mathematics is what connects Sesame Street's 41st season with the current national focus on these STEM concepts.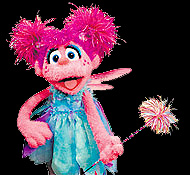 "Children are naturally inquisitive – they are always questioning and analyzing the world around them," says Dr. Rosemarie Truglio, Vice President of Education and Research, Sesame Workshop. "The goal of the curriculum is to introduce young children to vocabulary and process skills that are integral in developing scientific reasoning abilities. Having our characters model these skills, especially 'Super Grover 2.0,' is a perfect age-appropriate way to engage children while they learn science concepts and build knowledge about how the world around them works."
Science is featured throughout the new season in street stories, animations and new live action films. In a street story, Elmo and his friends learn all about the concept "camouflage" from Camouflage Carla, played by Kyra Sedgwick, while they look for six things around Sesame Street that blend into the scenery. In three newly commissioned films with NASA, kids will be exploring the wonders of space as an astronaut in orbit at the International Space Station presents letter and number of the day segments.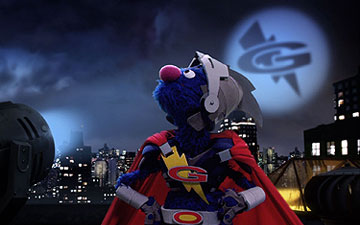 "We're really excited that our audience, both children and their caregivers, have responded in such a positive way to last season's changes," commented Carol-Lynn Parente, Executive Producer, Sesame Street. "This year, we're building on that success with a distinctive curriculum that will help unleash children's innate feelings of awe and wonder to the scientific world and will allow them to be active participants in the learning process."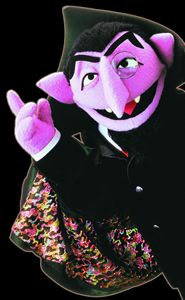 In true Sesame Street fashion, this season will feature an exciting roster of celebrities and original parodies. Featured celebrities include: Academy Award-nominated actor, Jude Law; Golden Globe Award-winning actors Colin Farrell, Jennifer Garner and Jason Bateman; Emmy Award-winning comedian Wanda Sykes; NFL superstars Reggie Bush and LaDainian Tomlinson; Grammy Award-winning artists Will.i.am, Usher and Michael McKean; pop star Katy Perry; American Idol's Kara DioGuardi; Modern Family's Julie Bowen and Ty Burrell; Grey's Anatomy's Ellen Pompeo; Parks & Recreation's Amy Poehler; rap and TV star Rev Run; The Closer's Kyra Sedgwick; Actors Ryan Reynolds, Rebecca Romijn, Zoe Saldana, Taye Diggs, Idina Menzel, Chris O'Donnell, Jim Parsons, Rachel Griffiths, Anna Faris, Terrence Howard; The View's Sherri Shepherd; Today Show's Natalie Morales; The Insider's Samantha Harris; and Food Network star Alton Brown.
Parodies include: "True Mud," a play on the popular HBO series, True Blood; "The Furry Four," a humorous take on The Fantastic Four; "Ironing Monster," a parody of the comic book superhero Iron Man; "The Closer," a parody of the television show The Closer; and "A Team," a parody of the television show The A-Team with Ryan Reynolds as big 'A.'
Additionally the 41st season will feature new original animations. "Pinball Animation Stop Motion," from Florence Animation, was the winner of the worldwide competition, Aniboom Awards 4 Sesame Street, sponsored earlier this year by Sesame Workshop and Aniboom. Finally, Sesame Street collaborated with renowned children's author, Todd Parr, on a new film about childhood fears.
Season 41 of Sesame Street is funded in part by a grant through the Public Broadcasting Service and the Corporation for Public Broadcasting, and public television viewers. Sesame Street is underwritten in part by the Beaches Resorts, PNC, UnitedHealthcare, Earth's Best Organic, and The Good Egg Project.

Editor's Note: On September 23, four days before the debut of Season 41, Sesame Workshop issued the following statement in response to Katy Perry's "Hot 'N Cold" duet with Elmo.
Sesame Street has a long history of working with celebrities across all genres, including athletes, actors, musicians and artists. Sesame Street has always been written on two levels, for the child and adult. We use parodies and celebrity segments to interest adults in the show because we know that a child learns best when co-viewing with a parent or care-giver. We also value our viewer's opinions and particularly those of parents. In light of the feedback we've received on the Katy Perry music video which was released on YouTube only, we have decided we will not air the segment on the television broadcast of Sesame Street, which is aimed at preschoolers. Katy Perry fans will still be able to view the video on KatyPerry.com.

MORE SESAME NEWS

• Sesame Street Season 45 premieres Monday September 15
• Elmo Muppeteer Kevin Clash resigns from Sesame Street
• Kevin Clash takes leave from Sesame Street
• Sesame Street to air hurricane special Friday November 9
• Sesame Street Old School Volume 3 coming to DVD November 6
• Sesame Street Season 43 begins September 24 on PBS
• Fan support essential for production to begin on "I Am Big Bird"
• "I Am Big Bird" Caroll Spinney documentary in development