"Street Gang" book and CD set debut
For over five years, Davis conducted more than 200 in-depth interviews with Sesame Street's key players in order to collect the definitive story of the show
Courtesy of The Penguin Group
December 18, 2008
Without too much exaggeration, it can be argued that no show in the history of television has had as much influence or reached as many millions of viewers—across generations—as PBS's Sesame Street, which marks its 40th Anniversary in 2009. Now, from television insider and former TV Guide columnist Michael Davis, comes the definitive history of this iconic television program, Street Gang: The Complete History of Sesame Street, told with the cooperation of Joan Ganz Cooney, one of the show's cofounders.
When the first episode aired on November 10, 1969, Sesame Street started a revolution in children's television. What began as a result of a discussion at a dinner party in Cooney's home about how to use television as a teaching tool for children quickly fused with the electric creativity of Jim Henson and company, and blasted immediately into the pantheon of television success stories. Davis traces its many ups and downs, from Nixon's attempt to cut off funds to the competition it faced in the form of a big purple dinosaur named Barney to, in recent years, the conspicuous success of a red Muppet named Elmo.
In riveting detail Michael Davis covers the four fascinating decades of Sesame Street, forty years of major social and cultural change, years of personal sacrifice and compassion, and the intense, often miraculous efforts of the writers, producers, directors, animators and—of course—puppeteers who transformed an empty soundstage into the most recognizable block of real estate in all of New York City.
Today, Sesame Street reaches 8 million preschoolers on 350 PBS stations in America and in 120 countries worldwide, from Australia to Timbuktu. Virtually every living American has been touched by Sesame Street, whether watching it themselves as a child or sitting with their own child and grandchild to watch—and, increasingly, both. Few shows remain as beloved as Sesame Street, and no show has made such a lasting and continuous impact on the culture of American childhood, childrearing, and education.
About the Author
Michael Davis was a Senior Editor and family TV Columnist for TV Guide from 1998-2007. A Neiman fellow, he has also worked for the Baltimore Sun and Chicago Sun-Times. He lives in Yardley, Pennsylvania.

Tour Dates and Cities for Michael Davis
New York
Monday, January 5
7:00 pm
Barnes & Noble/Lincoln Triangle
With Carroll Spinney, Roscoe Orman, and Christopher Cerf

Washington, DC
Tuesday, January 6
6:30 pm
National Press Club

Boston
Thursday, January 8
7:00 pm
Harvard Bookstore

Baltimore
Saturday, January 10
1:00 pm
Greetings & Readings

Philadelphia
Tuesday, January 27
6:00 pm
Barnes & Noble (Upenn)

Philadelphia
Wednesday, January 28
Gershman Y

Q&A with Street Gang Author Michael Davis
Q: How did the idea of Sesame Street come about? How quickly did the idea turn into a reality?
A: The moment of conception occurred in the winter of 1966 at a Manhattan dinner party hosted by Tim and Joan Cooney. After dinner, Lloyd Morrisett, an experimental psychologist by training, wondered aloud whether television's hold on children's attention could be applied toward a greater good. His comment was prompted by the memory of his preschool daughter sitting transfixed in front of the television on a Sunday morning watching a test pattern. Joan Ganz Cooney, then a producer of public affairs programs at Channel Thirteen in New York, teamed with Lloyd, who worked for the Carnegie Foundation, to launch a study to determine the viability of an idea for a television show for preschoolers that would educate as it entertained. That Sesame Street sprang to life in November 1969 is a testament to a shared vision and determination that emanated from Cooney and Morrisett.
Q: Some television shows don't last 40 days, never mind 40 years. Why has Sesame Street defied the odds?
A: It began as an experiment and never stopped being one, thanks to formative and summative research. Because the show is continuously tested and modified, it has managed to adapt to changing times. It is likely the most tested television show in the history of the medium, and there are enough studies about the show's positive imprint to fill a few volumes. There is substance to Sesame Street, but there has always been a lightness of being, as well. Another way to answer your question is to say that the series exists because it's still consistently funny, tuneful, surprising and entertaining.
Q: Given the show's success and television's penchant for copy-cat programming, why hasn't there been another series quite like Sesame Street?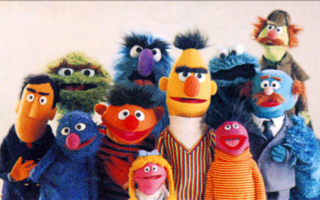 A: With some recent notable exceptions, most children's shows don't have a galvanizing mission. Sesame Street has always had that, thanks to exceptional leadership at the top that began with Joan Ganz Cooney and continues with Gary Knell. There were some bumpy times in the 1990's, as detailed in the book. But for the most of the 40 years, the people who earned a paycheck for working on Sesame Street all pledged fidelity to the cause of educating preschoolers, especially those in need. There is a lot to admire these days on Nickelodeon, Disney Channel, PBS Kids, Discovery Kids and elsewhere. Yet Sesame Street remains the gold standard. The secret sauce is humor. The writers of Sesame Street are the grand masters of writing funny stuff for an audience that can barely tie their shoes.
Q: Can you describe Joan Ganz Cooney's leadership style a bit? What makes it so unusual, and do you think this played a role in the success of the show?
A: Joan is that rare bird in television, someone who is confident enough in her own judgment to hire extremely competent people and then allow them the license and freedom to do their jobs without undue interference. When they failed to meet expectations, she replaced them. But even those people who were let go through the years remained in good standing with Joan. They came back to her for guidance and assistance. Joan is a remarkable public figure: forthright and candid, courageous, and of course very funny!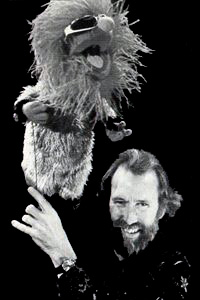 Q: Talk a little bit about the circumstances around the death of Jim Henson.
A: Jim Henson's death was a tragedy on many levels and a preventable one. He was critically ill on his final day, coughing up blood, yet he resisted any attempt to seek medical help until it was too late. He was surrounded by family, yet his daughter and estranged wife felt powerless to convince him to get treatment. He was a willful man, but not in the traditional sense. Those who loved him and worked closely with him are split on the issue as to whether he had a premonition that he would die and not see his grandchildren born. Why would someone who had so much to live for simply give up? It will always be a mystery.
Q: Given the quality and quantity of preschool programming available on broadcast and cable, are we now living in the golden age of children's television?
A: Without question we are—whether you measure by the yardstick of quantity or quality. What became so apparent to me during the research years for the book was that in so many cases, the gatekeepers at the cable networks for children benefitted from a term of service at Sesame Workshop, either as interns or paid employees. The Workshop is a kind of graduate school for children's television. What's fascinating is that the time-tested CTW research model has been adapted and in some ways improved upon by the people at Nickelodeon and Disney.
Q: Are today's preschoolers really all that different from the children who first watched Sesame Street in 1969?
A: Our expectations for them are different, but I think kids are kids. They still thrive in environments where there is love and support and languish when those things are missing. Times change but the basic needs never do. I'm not sure preschoolers need iPods and BlackBerrys.
Q: Did Sesame Street play a role in preparing an electorate to choose a black candidate for president?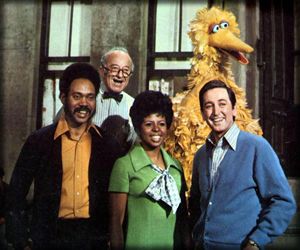 A: Without doubt. For millions of people now age 25-40, their first glimpse of a diverse neighborhood where differences were not just tolerated but celebrated was Sesame Street. Who is Barack Obama if not a skinnier Gordon, a confident, reasonable, upbeat back man with a gift for community organizing and peaceful resolution of conflict? How many times have you heard parents say "Use your words" when their kids' emotions get the better of them? Who uses his words better than President Obama?
Q: Why has there never been a female Muppet to reach the heights of popularity enjoyed by Big Bird and Grover?
A: I'm not entirely certain. But I know this to be true: the Muppets who ascended to rock-star fame and acclaim got there through a combination of great writing and great performance. You've got to start with killer material and you've got to run it through the sensibilities and physical abilities of a great puppeteer. By a wide margin there have been more male puppeteers than female on Sesame Street. Some of that is explained by the rigor it takes to hold a puppet above your head for long stretches or contort the body into strange positions.
Q: Can you talk a little bit about the impact of the civil rights movement on Sesame Street, and vice versa?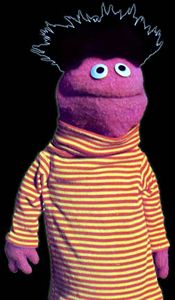 A: Sesame Street was an indirect outgrowth of the movement, a project primarily launched primarily by white, affluent people to help the children of poor blacks. Joan and Tim Cooney were foot soldiers in the movement; it was their cause of causes. And because of a quirk of fate in the early 1960's, Joan became aware of a program in Harlem that was helping black children under the age of five to become better prepared to enter school. That program, the subject of a documentary she produced at Thirteen, provided a model for what eventually became Head Start. That Sesame Street appropriated some of those techniques resulted in a television show that had a high rate of success teaching cognitive matters, not just to the underprivileged but to concentric circles of children in more privileged homes. Because Sesame Street was founded by people who were called to action by issues of equality and justice, the show had an integrated cast (a first for children's television) and a commitment to promoting tolerance. What is so remarkable 40 years later is to review the list of celebrity guests who visited Sesame Street and find that the show introduced children to some of the most influential black artists of the 20th century: Cab Calloway and Ray Charles, Ruby Dee and Roosevelt Grier, Little Richard and Richard Pryor, Odetta and Arthur Ashe, Maya Angelou and Stevie Wonder. It maintains that tradition in the 21st century.

MORE SESAME NEWS

• Sesame Street Season 45 premieres Monday September 15
• Elmo Muppeteer Kevin Clash resigns from Sesame Street
• Kevin Clash takes leave from Sesame Street
• Sesame Street to air hurricane special Friday November 9
• Sesame Street Old School Volume 3 coming to DVD November 6
• Sesame Street Season 43 begins September 24 on PBS
• Fan support essential for production to begin on "I Am Big Bird"
• "I Am Big Bird" Caroll Spinney documentary in development