Sesame Street sets a world record with 101 Emmy wins
By Greg James
May 25, 2005
Sesame Street, the longest running children's series, has reached yet another benchmark by topping the Guinness World Record for Most Emmy Wins by a Television Series.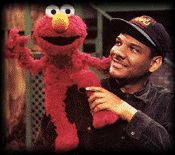 During CBS's Daytime Emmy broadcast on May 20, 2005, Sesame Street Muppeteer Kevin Clash was awarded a statue for his portrayal of the lovable Muppet Elmo. This gave the series a total of 101 Emmy wins. Sesame Street garnered an additional three Emmy's including one for Outstanding Pre-school Children's Series. Consistently touted for educating and entertaining generations of children, Sesame Street remains the gold standard for the very best in preschool programming. Other nods given to the series for the completion of its 35th anniversary broadcast year includes: Outstanding Achievement in Art Direction/Set Decoration/Scenic Design and Outstanding Directing in a Children's Series.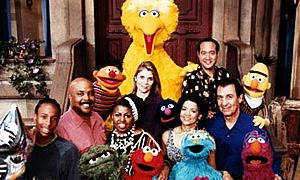 Lewis Bernstein, Executive Producer of Sesame Street's 35th season, said, "We are so proud to have attained the 101-Emmy mark in our 35th season and can not thank our viewers and fans enough for helping us reach this milestone, as well as, the giants whose shoulders we stand on - the creators of this remarkable show."
We congratulate the Sesame Street family on this remarkable achievement in breaking their own record for Most Emmy Wins by a Television Series and for over 36 years of education and entertainment.

MORE SESAME NEWS

• Sesame Street Season 45 premieres Monday September 15
• Elmo Muppeteer Kevin Clash resigns from Sesame Street
• Kevin Clash takes leave from Sesame Street
• Sesame Street to air hurricane special Friday November 9
• Sesame Street Old School Volume 3 coming to DVD November 6
• Sesame Street Season 43 begins September 24 on PBS
• Fan support essential for production to begin on "I Am Big Bird"
• "I Am Big Bird" Caroll Spinney documentary in development