Disney's plan to relaunch the Muppets
A theatrical film is slated for 2007 with a possible relaunch of "The Muppet Show" to follow.
Courtesy of The Associated Press
May 19, 2005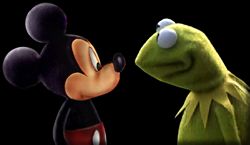 Kermit the Frog dangles by his spindly legs in the hallway of a Walt Disney Co. office here, his red-felt mouth slightly ajar and his ping-pong ball eyes staring blankly at the floor. Like so many aging stars, the iconic Muppet has struggled in recent years to find a role for himself, only to be relegated to ancient re-runs and B-list movies.
Now, Disney is making a bid to return Kermit to stardom. After a marathon courtship, Disney last year added Kermit and his co-stars from the 1970s television hit, "The Muppet Show,'' to its coterie of characters for the seemingly modest sum of around $75 million. Done right, Disney thinks Kermit's troupe could become a classic like Mickey Mouse. "I've always been convinced that there are three real characters that have enduring entertainment value, that are evergreens: Mickey, Winnie and Kermit,'' says Disney Chief Executive Michael Eisner, who has led the chase for the Muppets ever since the characters' creator, Jim Henson, was first looking for a television network to back his show.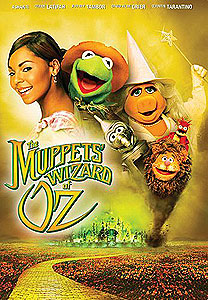 The big challenge: making the 50-year-old frog relevant to today's audiences. Disney's plan is to start by dusting off Kermit, Miss Piggy and other Muppets with a "soft'' launch designed to appeal to a nostaglic adult audience.
The first test comes tomorrow, with "The Muppets' Wizard of Oz,'' a made-for-television movie, on Disney's ABC network, starring Kermit as a singing and dancing Scarecrow, Miss Piggy as the witches, the R&B singer Ashanti as Dorothy, and Pepe the Prawn in the role of her dog, Toto. Instead of the wide-eyed innocent in the 1939 movie, the new Dorothy wears Manolo Blahnik shoes, talks about Kabbalah and wants to be a pop star.
In the runup to the movie, Disney has been priming Muppets fans in their 20s, 30s and 40s with cameo appearances meant to restore some of the original TV show's hip, irreverent lustre. In December, for instance, Kermit appeared alongside Robert De Niro on NBC's "Saturday Night Live,'' and ABC has been running a series of ads for the coming "Oz'' movie featuring the characters in scenes based on its hit shows "Desperate Housewives'' and "Lost.'' Miss Piggy, meanwhile, modeled a Prada dress in the British fashion magazine Pop. Kermit was featured at the wheel of the latest BMW, zipping across a desert, in German television commercials.
In the works for summer: a line of retro-hip Muppets apparel, including green T-shirts with glitter-encrusted images of Kermit. And Disney will trot out various TV shows, such as "America's Next Muppet,'' a reality-style contest in which new characters vie for a spot in the Muppets lineup.
After the characters find their feet, Disney plans a "hard'' launch, broadening the appeal to a wider audience including younger children, starting with a feature film in 2007. Then, if everything goes to plan, the floodgates will open to such things as stage plays, ring tones, theme-park attractions, TV specials and a possible relaunch of "The Muppet Show'' itself. "This is franchise that will ultimately appeal to most age groups,'' said Chris Curtin, general manager of Disney's Muppets Holding Co., who is leading the launch.
Despite the frantic schedule, Disney says it is taking things slowly. It estimates that by 2009 the Muppet brand will generate around $300 million in retail sales from consumer products including apparel, books and toys. "Patience is the key here,'' says Andy Mooney, chairman of Disney's consumer-products division, which oversees the Muppets Holding Co. "We don't want to create a flash in the pan.''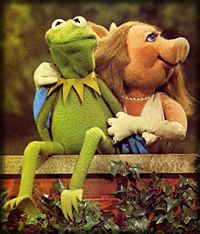 The heart of Disney's strategy is to take the Muppets back to their roots in the TV show, in which Kermit sang classics such as "It's Not Easy Being Green,'' and fended off Miss Piggy's advances. When Mr. Henson created the Muppets in the 1950s, he pitched them for adults, albeit with a child friendly tone.
After appearances on shows such as "The Ed Sullivan Show,'' Kermit the Frog became a star on "Sesame Street,'' which went on the air in 1969. After "The Muppet Show'' started airing in 1976, Kermit made fewer "Sesame Street'' appearances, although other Muppets, such as Bert and Ernie, remained as mainstays of the educational show. Since Mr. Henson's death in 1990, however, "The Muppet Show'' characters have been increasingly directed at children - a strategic turn many people blame for their recent flops.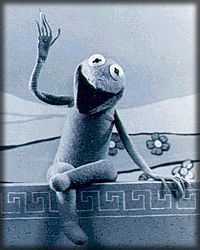 The question now is how far Disney is willing to push the boundary - especially in an era when a movie like "Team America'' last year featured puppets engaging in behavior that would have been unspeakable 25 years ago. Disney envisions the Muppets occupying a space similar to that of Pixar Animation Studios Inc.'s animated fare or TV's "The Simpsons.'' With one caveat: "They'll stay away from politics and religion,'' Mr. Eisner says. "The Muppets have a certain modicum of innuendo. They're not gratuitous.''
Mr. Eisner has waited a long time for this moment. As an executive at ABC in his 20s in the late 1960s, he recalls, he was eager to put the Muppets on the network. But like many suitors, ABC wanted the Muppets to be a broader children's property. Mr. Henson was determined not to change the tone of the Muppets, and he went into business instead with the British TV mogul Lew Grade. "The Muppet Show'' was syndicated around the world and launched Kermit as an international star.
After five seasons, though, Mr. Henson decided to move on. He made some Muppet movies but then turned his attention to other projects. Still Mr. Eisner kept in contact with him and in 1990 struck a deal to buy the Muppets. On the day of signing, though, Mr. Henson died of a rare bacterial infection and Mr. Eisner's deal fell through.
After that, the Muppets got caught up in years of corporate tag. Mr. Henson's children took control of the family business after their father's death but later sold the company to German media firm EM.TV & Merchandising for $680 million in stock and cash. EM.TV soon found itself in financial trouble and three years later sold back parts of the company for $78 million to the five Henson children, Brian, Lisa, Cheryl, Heather and John.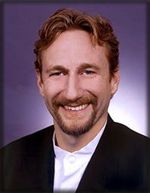 Ultimately, the children felt the characters belonged in a bigger media company that could leverage the brand. Disney was an obvious choice; while Mr. Eisner's deal fell through, Disney had worked on other Muppets ventures, including a theme park ride. "We fully intend to work together going forward,'' says Brian Henson, co-chairman of the Jim Henson Co.
For Mr. Eisner, the launch comes as he prepares to hand over the reins to incoming CEO Bob Iger. "The irony is I've been trying to get this for 40 years,'' Mr. Eisner says. "I'll still be rooting for them from the outside.''

MORE MUPPET NEWS

• Muppets star in Toyota Super Bowl ad campaign
• Music Video: "All I Need is Love" with CeeLo Green and The Muppets
• Muppets on The Voice Tuesday November 27
• The Muppets Take Disney Store Manhattan November 27
• The Muppet Christmas Carol arrives on Blu-ray November 6
• Kermit and Miss Piggy on "Best in TV" ABC special September 18
• "Kermit's Party" viral videos from Bounty Paper Towels
• The Electric Mayhem on Jimmy Kimmel March 21
• Miss Piggy and Sharon Osbourne go head-to-head on The Talk