Muppets' Wizard of Oz to air Friday May 20
By Greg James
March 31, 2005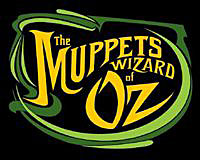 Mark your calendars. Call off work. Set your VCR's and program your TiVo because the television premiere date of the highly anticipated Muppets television-movie has been announced today.
The Muppets Holding Company has revealed that "The Muppets' Wizard of Oz" will air in the United States on Friday, May 20, 2005 at 8:00 pm EST on ABC (check local listings for full details). The film's debut will be a two-hour television event (the film itself running 88-minuets, plus commercials and ads).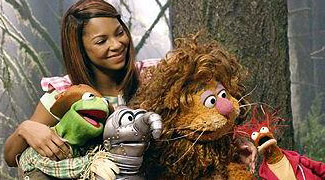 The decision to sway away from the traditional Saturday night "Wonderful World of Disney" movie programming block was made in hope to get a larger family and child audience. Hopefully the Friday night debut will be able to not only pull in the ratings, but it will also entertain and delight millions of viewers. The premiere should be an uplifting and encouraging experience for Muppet fans, as the Monday prior (May 16) will mark the 15th anniversary of the death of Muppet-creator Jim Henson.
Additional information and details on international airings and home video releases should be available later this month. And sources report that Disney is working on setting up deals to have the film replayed over the summer on ABC, ABC Family, or the Disney Channel. Nothing has been official arranged or announced yet.

MORE MUPPET NEWS

• Muppets star in Toyota Super Bowl ad campaign
• Music Video: "All I Need is Love" with CeeLo Green and The Muppets
• Muppets on The Voice Tuesday November 27
• The Muppets Take Disney Store Manhattan November 27
• The Muppet Christmas Carol arrives on Blu-ray November 6
• Kermit and Miss Piggy on "Best in TV" ABC special September 18
• "Kermit's Party" viral videos from Bounty Paper Towels
• The Electric Mayhem on Jimmy Kimmel March 21
• Miss Piggy and Sharon Osbourne go head-to-head on The Talk