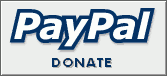 Germany's EM.TV buys Henson for $680 million
Courtesy of The Jim Henson Company
February 21, 2000
EM.TV & Merchandising AG ("EM.TV''), one of the fastest-growing and most successful media, animated cartoon and retail companies in Europe, and the Jim Henson Family (Brian, Lisa, Cheryl, John and Heather Henson) owner of The Jim Henson Company ("Henson''), one of the world's leading producers and marketers of pre-school, kids and family entertainment, today announced that they have signed a definitive agreement under which EM.TV will acquire 100% of Henson in a cash-and-stock transaction notionally valued at $680 million.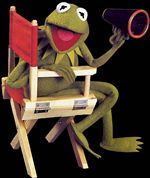 Established in 1958 and headquartered in Los Angeles (Hollywood), with offices and production facilities in New York and London, Henson is one of the world's best-known producer of family entertainment, the creator and exclusive rights holder of all Sesame Street characters, and effectively owns the rights to many of the world's premier family entertainment brands. The company's library comprises more than 450 hours of programming and includes famous series, TV movies and specials such as The Muppet Show, Jim Henson's Muppet Babies, Fraggle Rock, numerous Muppet movies and the recent international successes Bear in the Big Blue House and Farscape.
Thomas Haffa, Chairman and Chief Executive Officer of EM.TV & Merchandising AG which he founded in 1989 said, "This acquisition gives us access to one of the world's most outstanding product libraries, and represents a major milestone in the development of our company. By acquiring The Jim Henson Company, we gain some of the most powerful and enduring kids' and family brands worldwide and get access to the world's biggest and most important media market. ''In addition, our investment in Henson will also give us a position in cable networks which will open up new distribution channels for our own brands. We will also obtain the global rights to characters and brands offering enormous potential across all media formats including the Internet," Mr. Haffa added.
Brian Henson, President, Chief Executive Officer, The Jim Henson Company, said, "This agreement brings together two great companies led by founding families who share a deep commitment to offering the very best in family entertainment, to establishing the combined enterprise as a major global growth platform, and to building its value for all of its employees, business partners and millions of customers and fans. I am also personally excited that with Charlie Rivkin assuming the role of Chief Executive Officer upon completion of the transaction, I, as Chairman, will be able to devote my energies to my first love, which is driving the creative and technological forces of the company.''
Charles H. Rivkin, President, Chief Operating Officer, The Jim Henson Company, said, "This transaction is driven by the many growth opportunities we see for the combined enterprise. EM.TV's many strengths, including its visionary leadership, marketing skills, financial resources and international presence, complement our own strengths, including our beloved characters, unique brand strength and the extraordinary creativity of our people. In short, the union of The Jim Henson Company and EM.TV is a perfect fit for everyone concerned.''
Product Library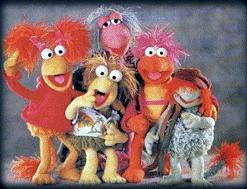 Overall, The Jim Henson Company holds the rights in all categories to more than 450 hours of family programming, which comprise theatrical and TV movies, series and specials. These include the award-winning series The Muppet Show, Jim Henson's Muppet Babies and Fraggle Rock as well as the numerous Muppet movies. More recently, the portfolio has been complemented by other series successes such as Bear in the Big Blue House, which is currently airing in the US and UK and is one of the most successful children's shows on German TV; Construction Site!; Mopatop's Shop, which currently holds a market share of nearly 40% on British TV; and Donna's Day. The Jim Henson Company is also a renowned producer of fantasy science fiction shows. Farscape, the top-rated show on the Sci Fi Channel (US), currently airs on BBC, where it is also one of the top-rated shows. It will premiere in Australia later this year. The Jim Henson Company has long-term production agreements with Odyssey Channel, Capital Cities/ABC and Sony's Columbia Tristar Home Video in the home video arena. The company has also been a leader in feature film production for many years. Jim Henson Pictures, headed by Lisa Henson, was founded jointly with Sony Pictures Entertainment and has launched the latest Muppet feature films, Muppets From Space and The Adventures of Elmo in Grouchland.
Sesame Street

Since 1969, The Jim Henson Company has been the exclusive designer of the characters on Sesame Street. The show airs in more than 140 countries and is the winner of more than 50 Emmy Awards. The company holds the underlying rights to these characters, which are developed in cooperation with the Children's Television Workshop, the producers of Sesame Street.
Distribution and Investments in Cable TV Networks
The Jim Henson Company holds interests in a number of renowned cable TV networks. An important partnership is the investment in the fast-growing Odyssey Channel, operated jointly with Hallmark Entertainment. Odyssey Channel can be received by nearly 30 million cable households. The number of subscribers is expected to increase to 50 million in the next one to two years. Also in cooperation with Hallmark Entertainment, The Jim Henson Company operates the Kermit Channel, which currently airs in Asia. Additionally, The Jim Henson Company holds a passive 12.5% stake in the recently launched Noggin Channel, a joint venture between Nickelodeon and Children's Television Workshop.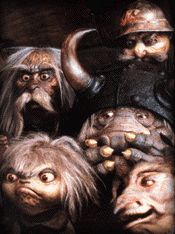 Jim Henson's Creature Shop
Jim Henson's Creature Shop has offices in London and Los Angeles, and is one of the premier creature-building workshops in the entertainment industry, working on both Henson productions and outside projects. The Creature Shop has received two Academy Awards, one in 1996 for Best Visual Effects for the hit film Babe, and the other in 1992 for the Henson Performance Control System. The Creature Shop serves the creature effects and CGI (computer graphics imagery) needs of the feature film, television, advertising, theatrical and museum and exhibition arenas globally. Its recent work is featured in the TV series Farscape, currently airing on Sci Fi Channel (US) and BBC (UK), and in the feature films George of the Jungle (Disney), Dr. Dolittle (20th Century Fox), 101 Dalmatians (Disney), The Flintstones (Universal), Lost In Space (New Line) and the upcoming Flintstones II, Viva Rock Vegas (Universal).
Interactive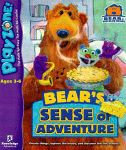 Jim Henson Interactive (JHI) is responsible for the worldwide digital expression of all properties owned by the organization including such globally embraced and commercially successful brands as The Muppets, Farscape, Bear in the Big Blue House, Mopatop's Shop, Construction Site! and Dark Crystal. The division recently entered into a long-term relationship with Sony Computer Entertainment Europe to bring the Muppets to PlayStation as part of the company's commitment to utilizing its core creative expertise in the interactive market. JHI also creates and maintains all The Jim Henson Company web sites including Henson.com, Farscape.com, BearintheBigBluehouse.com and Donnasday.com.
"We believe the interactive business segment has huge growth potential for us,'' said Thomas Haffa.
Consumer Products, Home Video and Theme Parks
The Jim Henson Company is one of the world's leading licensors. The characters are marked under long-standing agreements with renowned manufacturers and retailers. Over 5000 licensed Muppet products have been introduced into the marketplace over the past ten years. Hundred of millions of consumer impressions of the Muppet name are generated through consumer products and cross promotion. Over 30 million books have been sold in the last ten years in more than 45 countries and in more than 16 languages, making Jim Henson Publishing a leading publisher of children's books.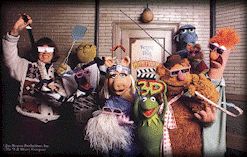 Muppet Vision 3D, which premiered at Disney/MGM Studios in Orlando, Florida, in 1991, currently receives more than 12 million visitors per year and is slated to open at Disney California Adventure in Anaheim, California, in 2001.
"With The Jim Henson Company library and its globally known entertainment brands, EM.TV becomes a major player among media companies around the world. We are convinced that the two companies form an ideal strategic alliance with perfectly corresponding business areas. With this transaction, EM.TV gains a major presence in the US, UK and Asia, highly important media markets which promise a huge potential for our new and existing brands. In the future we will develop all classic brands, such as the Muppets, worldwide, in all media, especially in the growing area of internet and online distribution,'' concluded Thomas Haffa.
Allen & Company Incorporated advised The Jim Henson Company with regard to the transaction.
The Jim Henson Company, an established leader in family entertainment for more than 40 years, is an independent multimedia production company; one of the top character licensors in the industry; a leading publisher of children's books; and home to Jim Henson Television, Jim Henson Pictures, Jim Henson Interactive and Jim Henson's Creature Shop(TM). The company is headquartered in Los Angeles with offices and production facilities in New York and London. The Jim Henson Company web site is located at: www.henson.com.
Established in 1989 by Thomas Haffa, Chairman and CEO, EM.TV & Merchandising AG has developed into a leading international media company. The company is active in the production of children's and family programs, worldwide distribution of TV rights, and marketing of merchandising rights and major international events. EM.TV is the world market leader in family and children's programming and the European market leader in merchandising. The portfolio of EM.TV comprises approximately 28,500 half-hour episodes, which are marketed nationally and internationally under the brand Junior.