Fraggle Season 1 DVD's officially announced for fall 2005

By Greg James
April 25, 2005

Last summer rumors raged that HIT Entertainment was planning season sets of Fraggle Rock for release in the fall of 2005. It turned out that some customer service representatives got a carried away and were reporting information that was neither certain nor official yet.

Since then HIT's response on the issue has changed; raging from a definite "yes", to a weary "we are considering it", to a solid "no", and to a promising "maybe". And as HIT continued to pump out more and more 3-episode single-disc releases, fans began to question if HIT would ever make a DVD season set of Fraggle Rock. Good news for Fraggle fans finally came from HIT this week on the issue. Along with the fourth Fraggle single-disc DVD released by HIT, "Live by the Rule of the Rock", came the news they are going to make season box sets - it's official!

The wait is finally over for the more than 30,000 fans who signed an online petition, and joined in the grass roots campaign to bring Jim Henson's Fraggle Rock back into their homes in a proper DVD release. HIT has officially stated that they are no longer considering season box sets - they are making them.

"Fraggle Rock – Season 1 Box Set" is due for release in fall 2005. At this time the exact release date, retail price, and disc specifications/features have not be finalized. They hope to have an official press release ready sometime this summer with all the details. HIT has yet to commit to producing box sets for seasons 2 through 5. They state that the future sets are likely, but will also depend on the success of the first season sets.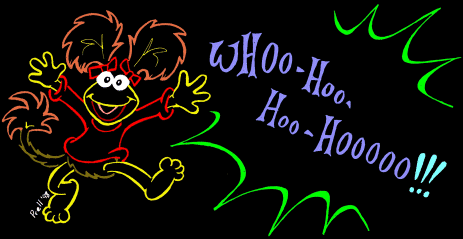 It has been reported that several Henson performers and employees have been at HIT working on the material for the sets. Karen Prell, the Muppeteer behind Red Fraggle, stated on here website that "…a full season box set of the first season of Fraggle Rock (with 'making of' documentary extra) is promised in the US in fall 2005." Other Henson personnel report that the sets would include some kind of extras for the fans aside from the 24 episodes in season 1.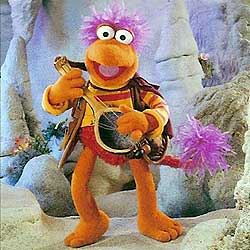 Possibilities include the "Down At Fraggle Rock" making-of documentary; animated episodes from the 1987 Fraggle Rock cartoon show; Fraggle sing-a-long videos, promotional material, or even new items created just for the set.
Premiering in January 1983 and running for five successful seasons, the wonderfully inventive program of Fraggle Rock was designed to entertain while also encouraging an understanding and embracing of diversity. Through the fun adventures of the Fraggle gang, Red, Gobo, Boober, Wembley and Uncle Traveling Matt - and the unique use of music that embraced a range of genres, from folk, blues and gospel to country and rock - the show captured the hearts of children and adults alike.
Aside from the first season box set HIT also plans to continue the smaller single-disc releases. The next single-disc release, "Doin' Things That Doozers Do", is planned for release on September 9, 2005. Details on this release, along with the season 1 set and any other Fraggle DVDs will be released by HIT in the months leading up to their release.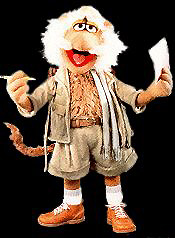 If you want to be sure box sets for seasons 2-5 see the light of day, take a few minute to call HIT's hotline and request they create future Fraggle Rock DVD season box sets for all five seasons. Also, be sure to say "thank you" to them for producing a Season 1 box set while you're at it.
The toll free Fraggle Rock customer service number is 1-866-405-7625. You can also write them a letter at:
HIT Entertainment
Attn: Consumer Relations (Fraggle Rock)
PO Box 9000
Allen TX, 75013

Season 1 Episodes:
Beginnings
Wembley and the Gorgs
Let the Water Run
You Can't Do That Without a Hat
The Thirty-Minute Work Week
The Preachification of Convincing John
I Want To Be You
The Terrible Tunnel
The Lost Treasure of the Fraggles
Don't Cry Over Spilt Milk
Catch the Tail by the Tiger
The Finger of Light
We Love You, Wembley
The Challenge
I Don't Care
Capture the Moon
Marooned
The Minstrels
The Great Radish Famine
The Garden Plot
Gobo's Discovery
Mokey's Funeral
The Beast of Bluerock
New Trash Heap in Town


MORE FRAGGLE NEWS

• Fraggles return for Ben Folds Five video
• Fraggle Rock returns to US TV on The Hub beginning October 10
• Fraggle Rock "Scared Silly" DVD debuts September 14
• "Wembley's Egg Surprise" arrives on DVD February 9
• Fraggle Season 4 and more Fraggles coming to DVD
• "The Doozers" preschool series under development
• HIT announces Fraggle Rock Complete Series DVD Collection
• Red Fraggle live at Comic Con 2008