Sprout channel to launch on Comcast September 1
Sesame Street is available now "on demand" and daily on PBS Kids Sprout beginning this September
Courtesy of Sesame Workshop
April 4, 2005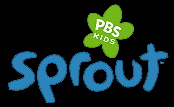 It's the start of something big for families of preschoolers as Comcast Corporation, PBS (Public Broadcasting Service), Sesame Workshop and HIT Entertainment today announced the launch of PBS KIDS Sprout. This month marks the initial launch, with PBS KIDS Sprout On Demand, a new video-on-demand (VOD) service debuting on Comcast. In addition to the new VOD service, a 24x7 digital cable channel will launch this fall, making PBS KIDS Sprout the perfect place for parents and their little ones to enjoy the wonders of early childhood.
PBS KIDS Sprout was created as a partnership between Comcast, the country's leading provider of cable, entertainment and communications products and services; PBS, the most trusted distributor of award-winning children's programming; and HIT Entertainment and Sesame Workshop, two of the leading providers of quality entertainment for young children.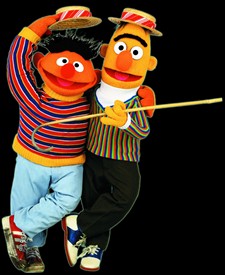 Featured programs on PBS KIDS Sprout on Demand that parents can pause, fast forward and rewind so their children can enjoy favorite scenes as many times as they'd like include:
Sesame Street
Bob the Builder
Barney & Friends
Thomas & Friends
Angelina Ballerina
Sagwa: The Chinese Siamese Cat
Caillou
The Berenstain Bears
Jay Jay the Jet Plane
Teletubbies
Dragon Tales
PBS KIDS Sprout On Demand now is available for no additional charge in Comcast markets with VOD service and is being brought to viewers in association with local PBS stations. Insight Communications also is launching PBS KIDS Sprout On Demand this month. The VOD service will offer 50 hours of programs a month, with twenty-five percent of the programs updated every two weeks, so families will always have a fresh selection of episodes to enjoy together.
"Children's programming is one of the most popular VOD categories, and now Comcast is offering customers even more of the programs they enjoy anytime they want," said Brian Roberts, Chairman and Chief Executive Officer of Comcast. "Families can depend on PBS KIDS Sprout for the programs kids love and parents trust."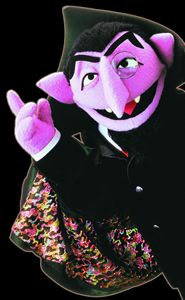 "Bringing together shows children love and parents trust - from Bob the Builder to Barney & Friends to Sesame Street - PBS KIDS Sprout is the ultimate destination for preschoolers and their families," said Charlie Caminada, Chief Operating Officer, HIT Entertainment. "This unprecedented partnership couples quality programming from the leaders in children's content with the leading US cable provider and the most trusted name in children's television, PBS KIDS."
"This partnership provides a second home for the popular, award-winning children's programming block that PBS stations premiere in every home in America, free and over-the-air," added Pat Mitchell, PBS President and CEO. "Delivered locally on cable in association with our stations, and via satellite, the new service extends the access to these programs that children love and parents trust to 24 hours a day, seven days a week."
"Imagine laughing and learning with Elmo, Big Bird and even Oscar any time of day," said Gary E. Knell, President and CEO of Sesame Workshop. "PBS KIDS Sprout offers parents an opportunity to share in the simple moments of a child's everyday world, and a chance for a new generation of children to enjoy engaging shows at their convenience."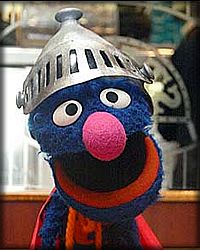 In addition to the stand-alone titles, a "Children's Favorites" category includes episodes of Boohbah; George Shrinks; Seven Little Monsters; Kratt's Creatures; Zoboomafoo; Archibald the Koala; Big Sister, Little Brother; Adventures of Captain Pugwash; Three Friends & Jerry; Dennis & Gnasher; Fireman Sam; Pingu; Noddy; and more.
PBS KIDS Sprout On Demand also will feature Spanish-language programming, including episodes of Barney & Friends, Bob the Builder and Angelina Ballerina, as well as Plaza Sesamo, the Spanish-language adaptation of Sesame Street.

MORE SESAME NEWS

• Sesame Street Season 45 premieres Monday September 15
• Elmo Muppeteer Kevin Clash resigns from Sesame Street
• Kevin Clash takes leave from Sesame Street
• Sesame Street to air hurricane special Friday November 9
• Sesame Street Old School Volume 3 coming to DVD November 6
• Sesame Street Season 43 begins September 24 on PBS
• Fan support essential for production to begin on "I Am Big Bird"
• "I Am Big Bird" Caroll Spinney documentary in development