It's Official: Sesame Workshop and partners to launch new channel in 2005
Video on demand will be available early 2005 with a channel premiere in fall 2005
Courtesy of Comcast
October 20, 2004
HIT Entertainment PLC, PBS and Sesame Workshop today announced plans to launch a 24-hour digital cable television channel for preschool-aged children and companion video-on-demand (VOD) service. The groundbreaking channel will bring together some of the best-known and well-respected shows in children's programming - a blend of classic and contemporary favorites - that celebrate the wonder of early childhood, inviting families to experience the joy of learning, playing and smiling together.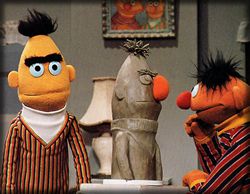 The channel represents an unprecedented partnership between Comcast, the leading U.S. cable provider; PBS, the renowned public service broadcaster; and HIT Entertainment and Sesame Workshop, two of the leading providers of quality entertainment for young children. The channel will feature an extensive library selected from more than 4,000 episodes from PBS, Sesame Workshop and HIT - including a rich treasury of children's favorites, such as Bob the Builder; Barney; Thomas & Friends; Angelina Ballerina; and additional PBS KIDS titles. Beginning in early 2005, the companion VOD package will be available to cable companies in the United States and will include more than 50 hours of programming for preschoolers and their families. The 24x7 digital cable channel is expected to launch in fall 2005.
"We're thrilled to announce this partnership with the leading providers of family-friendly, educational children's programming," said Brian L. Roberts, Chairman and Chief Executive Officer of Comcast. "This channel will be a resource for parents and caregivers, who will be able to depend on it to always offer age-appropriate viewing options that present positive, enriching messages. We're committed to launching this new channel in a significant number of our markets, and we will work with other cable and satellite companies to reach as many customers as possible."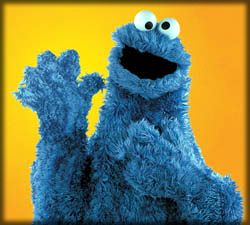 "The new channel brings together a wonderful lineup of children's content that will delight and inspire young children and their families for generations to come," said Peter Orton, Chairman of HIT Entertainment. "This is a transforming deal for HIT as we make our first move into broadcasting. And we are delighted to be in partnership with Comcast, PBS and Sesame Workshop, each of whom brings their own tremendous and unique strengths to this groundbreaking venture."
"PBS is committed to maintaining its leadership role in delivering the best educational programming to as many children and parents as possible," said Pat Mitchell, President and CEO of PBS. "This unique public/private partnership not only assures a strong, viable PBS KIDS programming block on PBS stations, available free over-the-air, but also extends PBS' mission into different platforms. We are happy to be in a mutually beneficial partnership with Sesame Workshop, HIT Entertainment and Comcast."
"For 36 years, Sesame Workshop has achieved enormous success in fulfilling its mission to use television and other media to help children reach their highest potential," said Gary E. Knell, President and CEO, of the nonprofit educational organization Sesame Workshop. "We are thrilled to be joining with our primary broadcaster, PBS, and extending our footprint together through this exciting new venture with leading content and distribution partners."

MORE SESAME NEWS

• Sesame Street Season 45 premieres Monday September 15
• Elmo Muppeteer Kevin Clash resigns from Sesame Street
• Kevin Clash takes leave from Sesame Street
• Sesame Street to air hurricane special Friday November 9
• Sesame Street Old School Volume 3 coming to DVD November 6
• Sesame Street Season 43 begins September 24 on PBS
• Fan support essential for production to begin on "I Am Big Bird"
• "I Am Big Bird" Caroll Spinney documentary in development