Sesame Workshop to develop new channel with Comcast, HIT
Classic Sesame could return as soon as 2005; HIT also owns distribution rights to Henson's Muppet programming like Fraggles and Hoobs
Courtesy of The Wall Street Journal
June 9, 2004
In a deal that would unite the biggest stars of the two-to-five-year-old set, Comcast Corp. is in advanced negotiations with the Public Broadcasting System, Sesame Street Workshop and HIT Entertainment to develop the first 24-hour network dedicated to preschool kids, people familiar with the matter told The Wall Street Journal.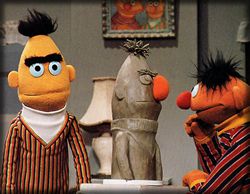 The as-yet-unnamed network would carry no commercials and would have rights to "Barney & Friends," "Sesame Street," "Bob the Builder" and "Thomas the Tank Engine," among others. Rights to those shows are now owned by Sesame Street Workshop, a nonprofit organization, and HIT, a United Kingdom company that produces children's programming.
Comcast, PBS and the two programmers each would own stakes in the new digital network. But the biggest piece would go to Comcast , which has made owning content a major priority. Earlier this year, the Philadelphia-based cable company launched an unsolicited bid to take over Walt Disney Co., primarily to get its cable networks and film library. That effort was dropped after Comcast ran into major resistance from the Disney board and some of its own shareholders. Comcast and some of the other partners would contribute an undisclosed amount of cash to fund the new venture.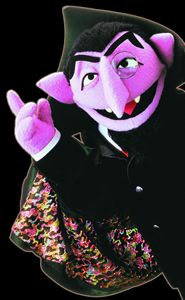 The Comcast network would face stiff competition from other programmers with a big head start in luring the preschool audience, including Viacom Inc.'s Nickelodeon and Nick Jr. and Walt Disney's Playhouse Disney -- a block of programming on the hugely popular Disney Channel. Time Warner Inc., parent of the Cartoon Network, has also been toying with the idea of launching a channel aimed at preschoolers.
While Comcast could claim superiority in that its channel is 24 hours, some wonder how many preschool kids are going to be watching TV at 4 a.m. But in the age of 24-hour news television, and kids awake late into the night, some observers say parents would welcome a channel where they know they can find programming that is age-appropriate all the time.
A Comcast spokeswoman declined to comment on the negotiations. But other people involved in the talks said that they could be finalized within weeks and that the network could launch sometime next year.

MORE SESAME NEWS

• Sesame Street Season 45 premieres Monday September 15
• Elmo Muppeteer Kevin Clash resigns from Sesame Street
• Kevin Clash takes leave from Sesame Street
• Sesame Street to air hurricane special Friday November 9
• Sesame Street Old School Volume 3 coming to DVD November 6
• Sesame Street Season 43 begins September 24 on PBS
• Fan support essential for production to begin on "I Am Big Bird"
• "I Am Big Bird" Caroll Spinney documentary in development