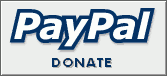 Sesame Workshop launches "Healthy Habits for Life"
The Sesame initiative includes two public service announcements and plans for a traveling museum exhibit on diet and exercise.
Courtesy of Sesame Workshop
May 20, 2004
Obesity is a critical health crisis facing today's children, with 10% of them diagnosed as clinically obese and 30% overweight. With implications for children ranging from Type 2 Diabetes, heart disease to a shortened lifespan, Sesame Workshop, the nonprofit educational organization behind Sesame Street, is launching a comprehensive, multi-year initiative that aims to help preschoolers and their parents live healthier lives. The "Healthy Habits for Life" initiative will utilize a coalition of partners and an advisory board of health, nutrition, fitness and education experts to develop and distribute multi-media, age-appropriate content targeted to preschoolers and their caregivers, empowering them with knowledge and positive attitudes about their bodies. The components of the initiative that are being developed directly for children will come under the umbrella of "Happy, Healthy, Monsters" and will include a new line of home videos, book titles and interactive media that will use the loveable Sesame Street characters to teach these important lessons.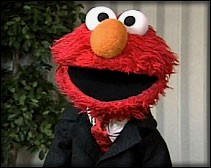 Details of the project were unveiled today on Capitol Hill at a press conference led by Gary E. Knell, President and CEO of Sesame Workshop, Senate Majority Leader Bill Frist (R- Tennessee), and Senator Ron Wyden (D-Oregon). The "Healthy Habits for Life" coalition members which include the U.S. Department of Health and Human Services (HHS), PBS KIDS, Parenting magazine and the Parenting Group, National Association for the Education of Young Children (NAEYC) and The Ad Council stood together with Mr. Knell and the Senators against this critical threat facing children today.
Senator Frist stated, "Sesame Workshop's new Healthy Habits campaign aimed at reducing childhood obesity is a welcome step in our efforts to curb one of our nation's greatest public health threats. Sesame Street provides a voice young children understand through characters like Elmo and Rosita. By helping preschool-aged children learn lessons about healthy eating and exercise early in life, we can help prevent diabetes and other conditions associated with obesity. Improving the health of our next generation must be a national priority. Senator Wyden and I believe our new legislation to improve the health and well being of school-aged children will be another positive step forward."
"Sometimes it's a challenge for parents to instill healthy habits in our children, but when pre-schoolers get good advice from their friends on Sesame Street, you know they'll listen," said Senator Wyden. "Senator Frist and I are working to make sure Congress does its part to end the epidemic of childhood obesity. We're pleased to see Sesame Workshop – with Elmo and Rosita's help – tackling this issue head-on."
PREVENTION, NOT INTERVENTION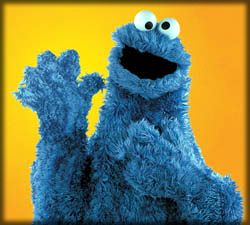 According to Gary E. Knell, President and CEO, Sesame Workshop, "Sesame Workshop has never turned away from the tough issues affecting children. We have addressed respect and understanding, grief and loss, race relations, and currently HIV/AIDS through our South African adaptation Takalani Sesame." Knell continued, "While the Sesame Street curriculum has always included lessons on keeping one's body healthy, it's time for us to ramp up our efforts. Our efforts will focus on prevention, not intervention, as research suggests habits learned early are more likely to last. By creating content specifically designed to reach those at this most impressionable age, we stand a better chance of encouraging children to develop healthy lifestyle practices that they can take with them – hopefully into a healthy, happy adulthood."
RESEARCH-BASED EFFORTS
As with all projects at Sesame Workshop, research will be conducted to ensure all content is age appropriate and effective. In addition to the research, a board of advisors consisting of leading preschool health and education experts will help inform on all aspects of the initiative and lend knowledge, support and credibility to the coalition's efforts. Participants in the "Healthy Habits for Life" advisory board include Dr. Woodie Kessel, Assistant Surgeon General, HHS, Dr. Neil Izenberg, Chief Executive Founder of the Nemours Center for Children's Health Media, Dr. Steve Sanders, Chair, Department of Health and Physical Education at Tennessee Technological University, Dr. Leann Birch, Professor, Human Development and Family Studies at Penn State University, Dr. Ileana Vargas,Assistant Clinical Professor of Pediatrics at The Children's Hospital of New York-Presbyterian, Columbia University Medical Center, Ms. Michele Pierce, Principal, Founder of Harriet Tubman Charter School.
Components of the initiative include public service announcements starring the esame Street Muppets and cast, research, short-form interstitials, new book and video titles, educational outreach, advocacy, interactive museum exhibits, and special events. Content will be developed and distributed with assistance from the U.S. Department of Health and Human Services (HHS), PBS KIDS, the Parenting Group, NAEYC, and The Ad Council.
A POWERFUL COALITION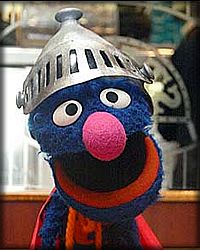 Sesame Workshop's coalition of partners will lend strength to this multi-faceted effort. Recently, the Workshop debuted two public service announcements developed with HHS and The Ad Council promoting healthy habits. In the spots, beloved Sesame Street characters Elmo and Rosita along with their good friend Luis encourage parents to make healthier eating and physical activity part of their family's regular routine. Audiences are invited to learn more by visiting www.smallstep.gov. The PSAs are available both in English and Spanish and have been distributed by The Ad Council to PBS and public television stations throughout the country, as well as to network and cable TV.
PBS KIDS supports this initiative by incorporating messages, activities and interaction into its content to continue to ensure kids are creating and developing healthy habits and lifestyles. These messages are extended beyond the screen to online activities and into schools. PBS KIDS also provides advice and resources for parents on how to get their kids active and healthy.
Parenting, the nation's leading magazine for moms, will play an invaluable role in targeting the roles parents play in shaping children's nutritional habits and in partnering on editorial to help families make healthier choices. In addition to Parenting, related efforts will span the full resources of the Parenting Group, including BabyTalk magazine and Parenting.com.
The NAEYC will support the initiative through its infrastructure of electronic newsletters, conferences and training seminars, enlisting members to receive training, serve as advisors, participate in research and utilize the "Healthy Habits for Life" outreach kit.
SESAME STREET FOCUSES ON HEALTH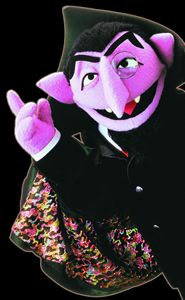 Beginning Spring 2005, in its 36th season, Sesame Street takes on health and how the body works, providing preschoolers with ways to understand the body in order to help them recognize the importance of self-respect, healthy food, and exercise. Sesame Street magazine will also have multiple features on health and well-being, all presented in the uniquely fun and furry Sesame way.
Sesame Workshop will create Sesame Street-themed educational outreach materials targeted to caregivers, parents and children with key messages and strategies about how to lead active, healthy and well balanced lives. The materials will include training guides and curriculum ideas for caregivers, tip sheets and practical strategies for parents, video segments and activities for kids. These toolkits will be distributed free of charge across the country through the PBS Ready to Learn network of community outreach coordinators and the NAEYC membership of over 100,000 early childhood educators.
The Workshop, partnering with Thinkwell Design Company is developing "Sesame Street Presents…The Body," an interactive museum program that will travel the country, simultaneously educating and entertaining children and their families as they learn about nutrition, fitness and how their bodies work.
GROUNDBREAKING RELATIONSHIP
As part of the initiative, the Workshop is also announcing a groundbreaking relationship with the Hain-Celestial Group, a leader in many of the top natural food categories, to create a line of co-branded natural food products under Hain's Earth's Best umbrella that will offer parents of preschoolers fun, delicious-tasting, and healthy alternatives to kid food favorites in the grocery aisle. Products to be introduced will include organic, low-fat breakfast cereals, instant oatmeal, cereal bars, crackers and cookies. In addition, the Workshop has entered into an agreement with the Produce for Better Health Foundation (PBH) to develop promotional marketing programs utilizing Sesame Street characters to help increase awareness of the "5 A Day" campaign in top retail outlets. PBH is a member and chair of the National "5 A Day" Partnership, consisting of government agencies, non-profit organizations, and industry working in collaboration to expand "5 A Day" efforts to increase consumption of fruits and vegetables for improved public health.

MORE SESAME NEWS

• Sesame Street Season 45 premieres Monday September 15
• Elmo Muppeteer Kevin Clash resigns from Sesame Street
• Kevin Clash takes leave from Sesame Street
• Sesame Street to air hurricane special Friday November 9
• Sesame Street Old School Volume 3 coming to DVD November 6
• Sesame Street Season 43 begins September 24 on PBS
• Fan support essential for production to begin on "I Am Big Bird"
• "I Am Big Bird" Caroll Spinney documentary in development