Grover and Zoe encourage reading in Pizza Hut's "Book It! Beginners"
Random House and Barnes & Noble.com Take Part in National Literacy Program
Courtesy of Sesame Workshop
January 14, 2004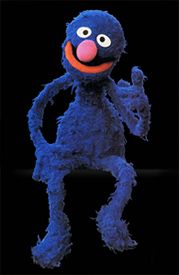 Sesame Street's Grover and Zoe are helping kids learn to read with BOOK IT! Beginners for preschoolers, exclusively sponsored by Pizza Hut. The program encourages teachers to read aloud to young children in classrooms so that they will develop a love of books and reading at an early age. More than 35,000 childcare facilities, approximately 1.8 million kids, are expected to participate nationwide.
Enrolled teachers will receive a free packet of program materials that feature Grover and Zoe with theme-related reading activities. During the eight weeks of the program, beginning March 1st, teachers read to the children at least 60 minutes per week. In addition, parents are encouraged to read to their children at home.
A poster featuring the Sesame Street characters includes new book suggestions each week. Children keep track of what the teacher reads to them and for each book read, a Sesame Street cutout is filled in and adhered to the poster. Cutouts of Grover's globe and Zoe's ballet slipper help make reading fun, and children can also bring cutouts to represent the books read to them at home. At the end of each four-week period, every child is rewarded with a certificate for a free Personal Pan Pizza to redeem at a participating Pizza Hut location where he or she will receive a BOOK IT! Beginners sticker. At the end of the program, the BOOK IT! Beginners poster serves as a reminder of all the books enjoyed.
Random House Children's Books will be contributing a coloring sheet to the teacher kit, along with an offer for a free Sesame Street coloring book with the purchase of two Random House books. Random House Children's Books publishes Sesame Street books for young people in a variety of formats.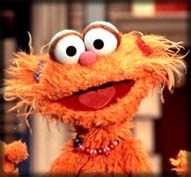 Lastly, all the books on the BOOK IT! Beginners reading list will be available on Barnes & Noble.com, www.bn.com/bookitbeginners, when the program launches in March.
"We're proud to again be working with BOOK IT! Beginners to encourage children to explore the amazing world around them through books," said Heather Hanssen, Sesame Workshop's Director of Marketing, "With the success of the first year, we were inspired to help even more kids read about other people, places, and things, and to strongly encourage literacy. With Sesame Street's commitment to educating children through media and our colorful cast of Muppet characters featured on the program, we are the perfect brand to enhance the learning experience."
"The appeal of the Sesame Street characters really makes reading fun for young children," said Leslie Tubbs, BOOK IT! Program Director. "What could be better than learning with friends, and enjoying pizza, praise and recognition? Our goal is to reach as many children as possible through this unique literacy program."
Last year, the BOOK IT! Beginners program featured Sesame Street's Elmo and Cookie Monster.

MORE SESAME NEWS

• Sesame Street Season 45 premieres Monday September 15
• Elmo Muppeteer Kevin Clash resigns from Sesame Street
• Kevin Clash takes leave from Sesame Street
• Sesame Street to air hurricane special Friday November 9
• Sesame Street Old School Volume 3 coming to DVD November 6
• Sesame Street Season 43 begins September 24 on PBS
• Fan support essential for production to begin on "I Am Big Bird"
• "I Am Big Bird" Caroll Spinney documentary in development