Financing could cause Valentine's deal to unravel
Courtesy of Reuters
December 27, 2002
Will Miss Piggy be left at the altar?
EM.TV's plan to sell a minority stake of Muppet-maker Jim Henson Co. to a group led by former TV executive Dean Valentine hangs on a number of tenuous financing elements that could delay or undo the deal, people familiar with the matter said on Friday.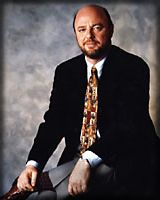 Dean Valentine, former president of Walt Disney Television, Walt Disney Television Animation, and UPN chief executive wants to bring the Muppets back to the forefront.
The Henson saga has dragged out for more than a decade since the death of founder Jim Henson in 1990. Walt Disney Co. promptly abandoned plans at the time to buy the company that created beloved Muppets Kermit the Frog and Miss Piggy and "Sesame Street" characters such as Big Bird.
Embattled German children's programmer EM.TV, which paid the Henson family $680 million for the business in 2000, has been seeking a buyer for more than a year.
Venture capitalist Thomas Unterman, chief executive of Los Angeles-based investment firm Rustic Canyon Group, has been brought in to help finance Valentine's bid with Europlay Capital Advisors, people familiar with the matter say.
Munich-based EM.TV said on Tuesday it had signed a letter of intent with Valentine's group to sell 49.9 percent of Henson's characters and programming library in a deal expected to close in January. Negotiations are proceeding in New York, sources say.
EM.TV is still shopping Henson's special effects business, known as the Creature Shop, sources said.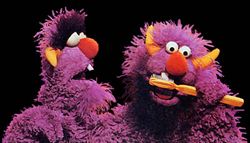 The deal with Valentine hinges on raising enough money for EM.TV to cover a looming $64 million debt payment. Valentine's group has offered about $30 million for the Henson stake, people familiar with the matter say.
To make up the rest, EM.TV would need to monetize the $70 million owed by Sesame Workshop over the next eight years. Sesame bought its "Sesame Street" characters -- such as Big Bird and Cookie Monster -- from Henson for $180 million last year, paying about $110 million up front.
Sesame Workshop is eager to buy out the debt to save on costly interest charges, but only will do so under favorable terms, sources say. The debt, which is not secured by any Sesame asset, could fetch about $35 million, bankers estimated.
Sesame recently raised money to pay for the deal with Henson by selling its half-stake in children's network Noggin to partner Nickelodeon, which is a unit of media giant Viacom Inc.
EM.TV's loan was scheduled to come due at year's end, but lenders have granted a short extension. Representatives for Henson, Sesame, Valentine, Unterman and EM.TV could not be reached.
People familiar with the matter said EM.TV has continued talks with other bidders, some of whom also have signed letters of intent, in case Valentine's financing falls through.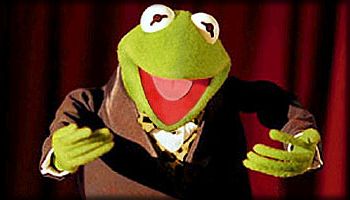 Valentine is the former chief executive of United Paramount Network, and he previously ran Disney's Touchstone TV unit. He said he plans to expand the Muppets brand, which has languished under EM.TV. The made-for-TV "It's a Very Merry Muppet Christmas Movie" got strong ratings in November, however.
Disney, which last week had been contemplating a $135 million bid for all of Jim Henson Co., including the Sesame debt, has not decided yet whether to proceed, sources say. Disney officials have declined to comment.
Unterman and his $550 million investment fund, which focuses on technology companies, could provide the added backing Valentine needs. Unterman was one of the key brokers behind the Times Mirror's sale of the Los Angeles Times to Tribune Co. He was chief financial officer at Times Mirror.
In addition to Disney and Valentine, three other groups were bidding or considering offers for all or part of Henson. Sources said London-based Entertainment Rights Plc and Los Angeles-based billionaire investor Haim Saban each have signed letters of intent with EM.TV. Privately held Classic Media also has held talks with Henson.
None could immediately be reached.