EM.TV to sell 49.9% of Henson to Dean Valentine
Courtesy of the Associated Press
December 24, 2002
German media company EM.TV said Tuesday it has signed a letter of intent to sell a U.S. investor group a 49.9 percent stake in the Jim Henson Co., creator of Kermit the Frog and the Muppets.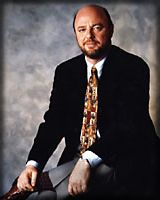 Dean Valentine, former president of Walt Disney Television, Walt Disney Television Animation, and UPN chief executive wants to bring the Muppets back to the forefront.

EM.TV, which bought the Jim Henson Co. and rights to the Muppets in February 2000 for $680 million in cash and stock, said it expected a final agreement next month on the sale of the stake to the group, led by former UPN president Dean Valentine and investment company Europlay Capital Advisors.

EM.TV has not publicly named a price, and declined to comment Tuesday on the value of the deal.

The German company said that following the sale Valentine, who stepped down earlier this year as head of UPN, would be in charge of operations at the Los Angeles-based Jim Henson Co.

Valentine's management team also includes Mort Marcus, formerly chairman of Miramax Television and Video, and Nick Van Dyk, former executive vice president of Artisan Entertainment.

"We are committed to continuing the legacy of creativity, humor and humanity that marked everything Jim Henson touched," Valentine said in a statement. "At the same time we feel there is enormous potential for growth, not merely from Kermit and the Muppets, but from the expansion of the Henson brand into all areas of family entertainment."

Werner Klatten, EM.TV's chief executive, stressed that his firm "will remain as the majority owner of the Jim Henson Co. and will continue to have an important presence in the U.S. market." EM.TV will remain the company's international distributor.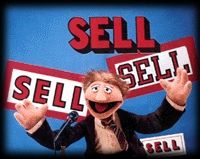 EM.TV was founded in 1989 and became a star of Germany's tech-heavy Neuer Markt. But dramatic moves such as buying the Jim Henson Co. — and, one month later, half of Formula One motor racing — proved flawed, piling up debt and leading to a loss of 2.8 billion marks (now US$1.4 billion) in 2000.
Munich-based EM.TV's stock hit a peak of 109.59 euros in February 2000. It closed Monday at 87 euro cents (US$0.89) on the Frankfurt exchange.
In May last year, EM.TV said it was considering selling the Jim Henson Co.
Aside from being financially strapped, the company said at the time it was also finding it too difficult to manage the Jim Henson Co.'s production studios in the United States from its headquarters in Germany.
EM.TV said Tuesday that the sale of a minority stake would allow it to finish paying back a loan that financed the acquisition of its stake in Junior TV, a joint venture with the now-bankrupt KirchMedia.