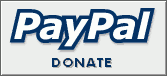 Sesame Workshop gains character control from EM.TV
The Sesame character rights are sold for $180 million
Courtesy of EM.TV & Merchandising AG and Sesame Workshop
December 4, 2000
EM.TV & Merchandising AG, one of the world's leading media, animated cartoon and retail companies, and Sesame Workshop, a non-profit educational organization best known as the creators of "Sesame Street,'' today announced an important set of agreements that modify their long-standing and continuing strategic and economic relationship. The agreements, financial terms of which were not disclosed, are expected to significantly enhance the ability of the two enterprises to achieve their respective organizational missions.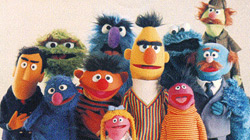 Since 1969, The Jim Henson Company ("Henson''), a wholly-owned subsidiary of EM.TV, has provided puppeteer and puppet-building services for Sesame Street worldwide. Henson has held the underlying rights to these characters, which are developed in cooperation with Sesame Workshop (formerly known as the Children's Television Workshop), the producer of Sesame Street.
Under the terms of the agreements announced today, Sesame Workshop will acquire, in perpetuity, complete control over the rights of all Sesame Street characters and Henson's interest in the Noggin cable channel. Previously, those rights were jointly controlled by Henson and Sesame Workshop, and many operational matters required the approval of both companies.
In addition, EM.TV and Sesame Workshop, for the first time, have entered into a long-term television development agreement under which they will work to co-produce two new series per year for each of the next five years, on terms designed to maximize each company's geographic and organizational strengths. Under another of the new long-term agreements being entered into, EM.TV will expand its role in Europe as the exclusive merchandising representative for Sesame Street.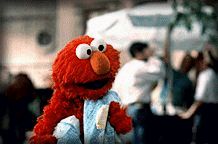 Thomas Haffa, Chairman and Chief Executive Officer of EM.TV & Merchandising AG, said: "This win-win agreement builds upon the very successful partnership established and nurtured over many years by The Jim Henson Company and Sesame Workshop. For EM.TV, it represents an attractive opportunity to forge a long-term strategic relationship of our own with Sesame Workshop. EM.TV will also benefit from the new co-production arrangement and the planned expansion of Sesame Street's merchandising representation in Europe, both of which could represent, for us, significant long-term revenue and earnings opportunities.''
Gary Knell, President and Chief Executive Officer of Sesame Workshop, said: "This agreement will strengthen our relationship with EM.TV and, most importantly, will establish Sesame Workshop, for the first time, as the sole master of our organizational destiny, by solidifying our control over our most treasured asset, the Sesame Street characters. Under this deal, we will reduce the need to pay licensing fees and eliminate the inherent risk of an eventual transfer of the rights to those characters to a third party. We thus regard this as a once-in-a-lifetime opportunity that makes compelling long-term strategic and economic sense; that will enable us to actively pursue new opportunities to achieve economic self sufficiency in ways consistent with the long-term educational equity Sesame Street represents; and, most important, that will enhance our ability to continue our mission of helping to educate pre-school children around the world.''