Four suitors are in pursuit of Henson
Courtesy of Reuters
December 6, 2002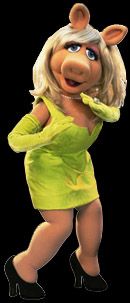 After more than a year of struggling to find a buyer for Muppet-maker Jim Henson Co., Germany's EM.TV is now in talks with four possible bidders and hopes to unload the unit before the end of the year, people familiar with the situation said Friday.
EM.TV is negotiating to sell the creators of Miss Piggy and Big Bird to either Entertainment Rights Plc, privately held Classic Media or the former chief executive of United Paramount Network, Dean Valentine, these people said.
A fourth possible buyer is billionaire investor Haim Saban, who built his fortune on the children's characters Mighty Morphin Power Rangers and whose interest in the Muppets had been previously reported.
EM.TV is facing a deadline on a 63.9 million euro ($64.5 million) loan that comes due at the end of the year and company sources have said they hopes to sell Henson by then. People familiar with the deal expect the unit to fetch between $100 million to $150 million.
People inside EM.TV have said in the past that the company also might try to hang on to a minority stake in Henson to retain access to some of the programming and character rights.
Representatives for all the individuals and companies involved could not be reached for comment.
Aside from Saban, who raked in about $1.5 billion from the sale of his stake in Fox Family Worldwide last year, it was unclear whether any or all of the suitors had lined up the necessary financing yet to do a deal.
London-based Entertainment Rights, which develops and licenses children's programming, has a market capitalization of about $43 million, based on its Friday closing price on the London Stock Exchange.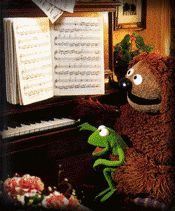 Classic Media, which holds the rights to kid's characters including Casper the Friendly Ghost, is privately held and does not have to publicly reveal its finances.
Saban, who now runs Saban Capital Group, submitted a $128 million bid with private equity firm Evercore Partners Inc. in October.
Jim Henson Co., which grew to fame designing beloved children's characters, is now primarily a television and film production company. Its most recent made-for-TV movie "It's A Very Merry Muppet Christmas Movie" drew 11 million viewers on NBC last Friday.
When the company's namesake, Jim Henson, died suddenly 12 years ago, Disney pulled out of a deal to buy the company, believing Henson embodied the empire he founded in 1958. Henson's son, Brian, ran the business until he and the family sold it to EM.TV in February 2000.
EM.TV paid $680 million for Jim Henson Co., but has since sold the Sesame Street Muppets characters to the Sesame Workshop for $180 million and the company's stake in Crown Media Holdings Inc. for about $100 million.