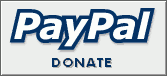 NBC's Muppet Christmas movie to air Friday November 29th
Courtesy of Henson.com
November 14, 2002
Oscar winner Whoopi Goldberg ("Ghost"), two-time Oscar nominee Joan Cusack ("Working Girl," "In & Out") and David Arquette ("Eight Legged Freaks," "Scream") star with Kermit the Frog, Miss Piggy and an all-star Muppets cast in "It's a Very Merry Muppet Christmas Movie," the first-ever made-for-television Muppet movie to be telecast Friday, November 29 (8-10 p.m. ET) on NBC.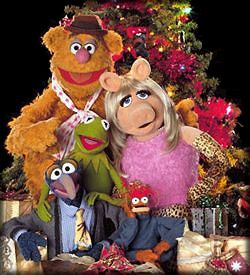 The two-hour film also features Matthew Lillard ("Scooby Doo") and cameo appearances by Oscar winner William H. Macy, Carson Daly, Kelly Ripa, Joe Rogan, SNL's Molly Shannon and the cast of 'Scrubs' among others.
"It's a Very Merry Muppet Christmas Movie," pays homage to all Christmas movies (with a dash of "Moulin Rouge," "Cirque de Soleil" and "Fear Factor") as Kermit struggles, on Christmas eve, to save the Muppet Theater from the stylish, yet Scroogish, bank owner Rachel Bitterman (Cusack) who plans to demolish it and open a trendy nightclub in its place. Arquette stars as Daniel, the rookie angel, fresh out of accounting, who is trying to dish out some yuletide justice by helping Kermit, and Goldberg stars as Daniel's "Boss."
Kirk Thatcher directs from a screenplay by Tom Martin ("The Simpsons," "Just Shoot Me") and Jim Lewis ("Muppets Tonight"). Juliet Blake and Brian Henson are executive producers of the presentation from The Jim Henson Company.