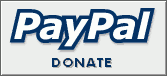 Muppets Magic from the Ed Sullivan Show DVD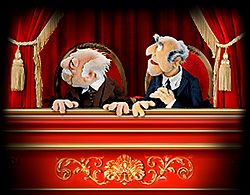 Phillip Chapman (August 22, 2003) - It really is amazing, during one week fans will be treated to three long-awaited DVD releases: Muppets Magic from the Ed Sullivan Show, John Denver and the Muppets: Rocky Mountain Holiday, and The Storyteller: The Complete Collection. Without a doubt, the most unexpected of these releases is the Ed Sullivan Muppets DVD. The disc features uncut clips of twenty Henson appearances on the show. Unfortunately because of the inability to obtain musical rights, the five remaining skits were omitted.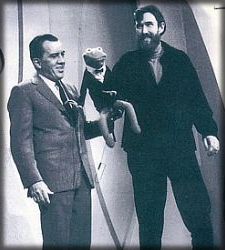 Before we get to the wonderful content on this disc, let's look at some details of this release. First off, two changes could have made this historic DVD even better: the title and the cover. The official title is "Muppets Magic from the Ed Sullivan Show". Muppet Magic (without the "s") would have been a smoother title. The cover features a group shot of Muppets that appear on the disc. The downside is that the images are screen grabs, with a newer photo of Kermit added to the mix. This technique makes the photo look grainy and of poor quality (see our alternative cover). If high resolution photos of some of the early Muppet characters were not available, perhaps a classy cover with the Ed Sullivan logo, or a nice 60's shot of Jim Henson and Ed Sullivan would have been just as appropriate. While the cover of the DVD leaves a lot to be desired, fans aren't buying this treasure for the cover. The DVD packaging is pretty basic: a black plastic snap case with a front and back color insert sleeve. Sadly, a collector's booklet is not included. What a wonderful touch it would have been to include something written by Jerry Juhl, but given this item's price point of $10 it is hard to complain.

This DVD is a single-layer disc. Audio has been re-mastered in 5.1 digital surround sound. As to be expected, since the source material is from the 60's and early 70's, quality is not at today's DVD standards, however, these are minor quibbles. The Ed Sullivan show has never looked so good. The original 2-inch tapes were used to master this DVD.

We can only hope that Henson will take notice of the excitement over this release. Fans are clamoring for more discs like this. It would be spectacular if the Goodtimes Home Video folks would follow-up and release the 1970 Ed Sullivan-Muppet collaboration, "The Great Santa Clause Switch" on DVD as well. If Muppets Magic does well, it might encourage the Henson Company to release other early footage from the 50's and 60's, especially with Henson's 50th anniversary on the horizon.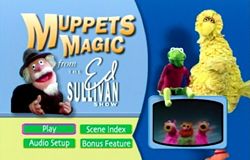 As my wife and I watched the DVD, we were reminded of some of the reasons we became life-long Muppet fans. The innovative genius and creativity of Jim Henson shines on this disc at a time when many of his characters were introduced for the first time. He pushed puppetry into genres and situations that were unheard. Watching this DVD made us both appreciate and miss Jim so much more.
Eighteen sketches are featured in the main program while two additional bits are listed as bonus features. The first thing one notices when playing the DVD is the fine animated menu featuring the Southern Colonel, Kermit, Big Bird and a little television screen playing highlights from the disc. Once you see the opening menu, you will realize you are in Muppet heaven and be transported thirty years back in time. And now, let's take a look at each classic skit included on this 68 minute DVD.

Rock 'n' Roll Monster
Original Airdate: September 18, 1966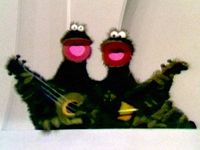 In Jim Henson's very first appearance on the Ed Sullivan Show, a Rock 'n' Roll Monster is lip-synching to "Rock It To Me", a sketch originally from "Sam and Friends". In the 50's and 60's, Jim Henson's characters were well known for their parodies of musical hits.

The three-headed character grows out of a box. First you see only the hands, then a head, and finally several heads. The heads and limbs are moving in all directions during this tune. The Rock 'n' Roll Monster dissolves to his original size and is eaten by Sour Bird, a character designed for a Royal Crown Cola advertising campaign.

"I Feel Pretty"
Original Airdate: April 30, 1967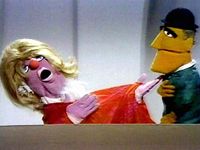 Amanda is distraught because she believes she is ugly. She reads a book entitled, "How Not To Be Ugly". As she reads, Amanda replaces her eyes, hair, and mouth as she hums "I Am Pretty". Now that she "feels" attractive, a Guy Smiley precursor, Conrad Love appears to sweep her off her feet. Amanda discovers love from an unlikely source as she learns to appreciate who she really is.
This is a precursor to the "I Am Pretty" sketch that would appear on the 1973 special "Julie on Sesame Street" and the Charles Aznavour episode of the Muppet Show. Inner beauty and strength would become a central theme of Jim's work.

"Ma-Na-Ma-Na"
Original Airdate: November 30, 1969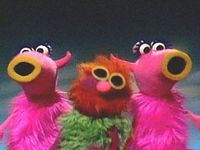 The now famous, Mahna Mahna was created specifically for this appearance on the Ed Sullivan Show. He was designed as a symbol of free expression, a concept that was quite popular in the 1960's. The original song "Ma-Na-Ma-Na" was written by Italian artist Peter Umilioni.
Two cow-like creatures, the Snowths (a blend of the words 'snout' and 'mouth'), sing "Doo Doo Dee Doo-Doo". As the song continues, Mahna Mahna upstages the Snowths by excitedly repeating his name. A couple things to look for in this original rendition, Mahna Mahna winks quite a bit throughout this piece which adds to the humor. He also looks directly into the nose of each of the Snowths as he sings Mahna Mahna.
Mahna Mahna would also air on Sesame Street in 1969 and the first episode of the Muppet Show starring Juliet Prowse. A parody of Mahna Mahna was on the 1996 Sandra Bullock episode of Muppets Tonight. Mahna Mahna was also performed live in December 2001 at the Muppet Show Live during MuppetFest.

A Change of Face
Original Airdate: March 30, 1969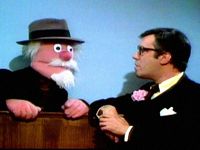 Staring the Southern Colonel
and Rex Robbins, this sketch is another play on changing one's appearance. The Colonel is in a rut and needs a change. Rex begins changing the character's face and consequently adapting his personality from an old man to a young kid, a hip teenager (in Kermit's voice no less), a thief and many other personalities. This sketch is a reflection of Jim's playful side. With just the change of eyes or hair, a character could take on a totally different personality.
A similar version of this skit was on the 1968, PBS special, "The Muppets On Puppets".

The Computer Dinner
Original Airdate: October 8, 1967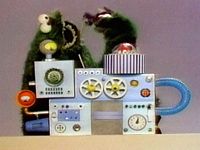 Featuring the first appearance of the character who would become Cookie Monster, this sketch is a dynamic interchange between a machine and a monster. As the monster eats the machine the pre-recorded voice synthesizer describes the machine's purpose. After the whole machine has been eaten, the monster discovers a dynamite surprise that the machine's primary function is to be an explosive device.
This sketch was also performed in the 60's for an IBM Muppet Meeting Film, in 1977 with Luncheon Counter Monster in the George Burns episode of the Muppet Show, and on a 1987 Muppet Meeting Film. Instead of using a computer, the 1987 meeting film features Luncheon Counter with a coffee machine.

Christmas Reindeers
Original Airdate: December 22, 1968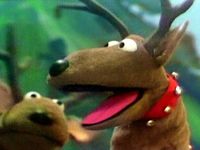 This sketch originally appeared on "The Perry Como Christmas Special". Charlie (voiced by Jim) and four other reindeers spout off a long run of wonderful puns. The reindeer's leader, Charlie, tries to calm the loud group of "branch brains and twig heads". Each set of antlers is distinct to each character, adding to the visual comedy. Jim's original idea was that the entire reindeer's body would be seen. This idea was later scrapped in order to improve the comedic timing of the sketch.
This sketch was also included on the video, "The Ed Sullivan Show: A Christmas Classic (1991)".

"Sclrap-Flyapp"
Original Airdate: November 24, 1968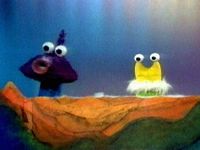 Jim's love of jazz is evident in this piece. Originally performed on "The Today Show" and "The Tonight Show", the characters have pipe-shaped bodies that pop up in the swirling smoke. Jim played with the idea of combining eerie music, visual imagery and special effects. For example, the characters' eyes move around their heads and occasionally light up.
This sketch is a precursor to what would become "Buggy Mugger" for Nancy Sinatra's Las Vegas Show, and "Hugga Wugga" for the Phyllis Diller episode of the Muppet Show. Jim would eventually tie-in one of his favorite songs, "You Are My Sunshine" with this sketch.

Big Bird's Dance
Original Airdate: December 14, 1969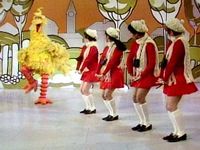 In this funky instrumental dance number, Big Bird makes his Ed Sullivan debut. Five female human bird watchers admire Big Bird's groove as they jive to the psychedelic beat. A funny moment is when Big Bird mimics the movement of the bird watchers. At the end of the song, Ed Sullivan shakes wings with Big Bird. Listen carefully to Ed's reply back to the Sesame Street favorite. It's no wonder Big Bird didn't appear again on the show.
All in all, this is weird sketch. Big Bird doesn't say a word, even when Ed talks to him. We believe this isn't Carrol Spinney. In his book, "The Wisdom of Big Bird", Spinney reflects on how he can't dance at all. Since Big Bird does his share of dancing and doesn't speak, it's likely Spinney was taping "Sesame Street" or unavailable at the time.

The Art of Visual Thinking
Original Airdate: October 2, 1966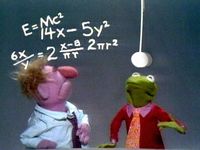 The Henson team returns to the Ed Sullivan Show two weeks after their initial appearance, and perform their popular Visual Thinking routine from "Sam and Friends".
While many fans have seen clips of this sketch, few have seen it in its entirety, making this a highlight of the DVD. Grump (who would later star in the Muppet Meeting Films) and a well-dressed, hip Kermit visualize their thoughts while making some wonderful puns. What the characters imagine appears above their heads. For example, the conservative Grump visualizes a chick hatching from an egg while Kermit visualizes a young female, human. The sketch is a prime example of the creativity and imagination of Jim. A few years later, Jim would take the idea of thought analysis much further with "Limbo, the Organized Mind".
Happy Girl Meets a Monster
Original Airdate: May 11, 1969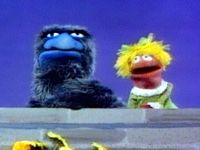 A little girl is standing behind a brick wall that would become quite familiar to Sesame fans later in the year. She is exceptionally happy. Life is perfect for her, but a scary monster is trying to ruin her wonderful day. He eats her flower, smashes her flowerpot, shoots a bird and even makes it rain. Inevitably, the girl wins the monster over by saying, "You are perfectly awful. You are so perfectly awful, it's beautiful". The monster shrinks down to a small size as the girl controls her fears.
Jim believed fear only had the power that one gave to it as evidenced by this touching piece. The monster would become known as Beautiful Day because of this sketch. He would later appear on the first season of Sesame Street and on the first season of the Muppet Show. His most famous moment is with Paul Williams ("You got anything cheaper?").
A similar version of the sketch was on the Muppet Show starring Madeline Kahn. Madeline played the role of a lady having a beautiful day and Dog Lion played the ugly monster.

The Glutton
Original Airdate: February 12, 1971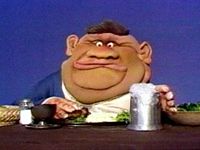 Jim goes in a new direction with this character, the Glutton. He almost looks like a character you might see years later on the non-Muppet, "Gigglesnort Hotel". In this sketch, the Glutton devours everything on the table: a beverage, his chicken, and even a saltshaker. When he eats some nuts, he finds a little creature inside one of them and a duel ensues.
After the bit, the Glutton comes out to greet Ed. Familiar with Jim and his antics, Mr. Sullivan plays the part of the tasty host.

Business, Business
Original Airdate: February 18, 1968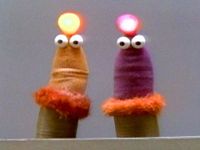 Not unlike the characters seen earlier in "Sclrap-Flyapp", these are four cylinder creatures. Some of them have light bulbs on their heads (as pictured) while others have moving eyes and features. Two Muppets are discussing random business and financial terms while two more join in the scat and battle the business Muppets with words of kindness and joy. In Muppet style, explosions eventually ensue. After all, that's "Business, Business".
The intense and methodical tones of the dialogue is balanced with the humor of the characters' movements and the jazz rift that underscores the sketch.

Santa Clause Routine with Arthur Godfrey
Original Airdate: December 24, 1967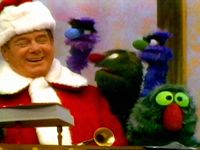 Arthur Godfrey plays Santa Clause in this precursor to the 1970 special, "The Great Santa Clause Switch". As Santa sings, "Christmas Tomorrow" he is suddenly joined by a group of monsters who want to steal the toys. Take particular note of the monster to the right of Santa, it's the original green monster who would become known as Grover on Sesame Street. When Santa announces that he is giving the toys to the monsters, they have a change of heart.
An edited version of this sketch appeared on the video, "The Ed Sullivan Show: A Christmas Classic (1991)". Here it is unedited and complete.
"I've Grown Accustomed to Your Face"
Original Airdate: February 5, 1967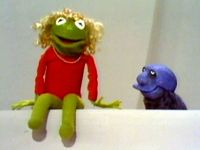 One of the most famous Muppet bits was performed to Rosemary Clooney's "I've Grown Accustomed to Your Face". This sketch was performed in the 1950's ("The Steve Allen Show", "Al Hirt", "The Today Show") and throughout the 1960's numerous times. The sketch features Kermitina (Kermit dressed as a female) and a small, skull-like purple monster named Yorick. He is the original Muppet monster in a long-line of Muppet eaters.
Kermit is lip-synching to the tune while Yorick eats a pink handkerchief that covers his face and then tries to devour Kermit. As the song continues Yorick grows hungrier for frog legs and drags Kermit off the stage.
The Monster Trash Can Dance
Original Airdate: October 13, 1968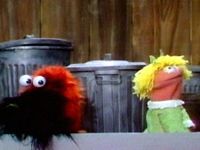 In this piece, a little girl happily hums a tune. She feels she is being watched from three nearby trash cans. A mixture of eyes and fur form a creature. When the eyes and fur appear like a monster, she screams and runs away. They eventually morph into a little boy. When the girl kisses the boy she receives another surprise in Jim Henson fashion.
Once again, Jim is taking the frightening aspects and perception of monsters and teaching that they are a lot more like us than we believe, no matter how they might appear.
"Java"
Original Airdate: November 27, 1966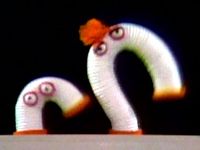 Here's another famous sketch in Muppet lore performed to an Al Hirt song from the 60's. Jim designed this sketch for a proposal for a live performance of the Muppets at New York's Lincoln Center. This was the first "Java" performance of what would become many.
Two cylinder tube-like characters (designed by Frank Oz) dance and duel with one another for the spotlight. This is one of the first times Jim used a black background and costumes to hide the puppeteers. The "David and Goliath" philosophy seen here is also reflected in many of the early bits featuring monsters.
Ten years later on the Muppet Show, the Java characters would appear again, this time with orange fur around their white bodies n the Ethel Merman episode. "Java" would also be performed on "The Tonight Show" in 1979 when Kermit and the Muppets host for Johnny Carson.

Inchworm
Original Airdate: November 27, 1966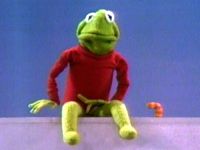 In this Henson treasure, Kermit returns wearing his trademark, red sweater (which was his common attire in the mid-sixties). A little inchworm (which looks quite similar to Oscar's pet Slimey) repeatedly aggravates Kermit until he is eaten. On his third attempt, Kermit finds a great surprise as the worm is really the nose of a Muppet monster who devours Kermit.
Like Wiltkins and Wontkins, characters that helped define Muppet explosions in the 1950s, "Inchworm" showcased Muppets eating one another. Jim didn't like the idea that bullies always win, and this bit highlights the fact that the little guy can win every now and then too.

Ringo Starr's "Octopus's Garden"
Original Airdate: March 1, 1970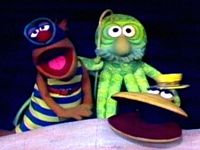 Since nobody really understands what this song is about, it's only fitting that the Muppets would pick this bizarre Ringo Starr tune. This scene features a nice water background and a singing clam sitting on a log. Like "Java" the performers are hidden from view as the characters swim in the water. Jim sings the lead as a sea-diving Muppet while Frank Oz performs an Octopus. It wasn't until "Sesame Street" in 1969 that Frank began actively voicing characters. His performance here of a wisecracking Octopus clearly steals the show. Frank's performance is a foreshadowing of wonderful things to come.
"Octopus Garden" would also be performed on "Sesame Street" and on the James Coco, fifth season episode of the Muppet Show.
Monster Family (Bonus Feature)
Original Airdate: October 23, 1966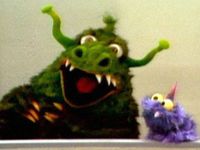 A large, father monster is talking with his son about the latest events in the family. The baby wants to learn how to breath fire to which daddy responds, "You are too young to smoke". Jerry Juhl performs the baby monster who sounds identical to Taminella Witch (featured in "Tales of the Tinkerdee" and "The Frog Prince"). However, Mommy Splurge steals the show when he bursts through the set, runs into the studio audience and out the stage door. As Splurge passes, some ladies scream and others wave to him as if Splurge is a long, lost member of the family.
The Wild String Quartet (Bonus Feature)
Original Airdate: January 17, 1971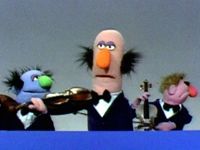 The DVD concludes with Mahna Mahna's return to the Ed Sullivan Show. Grump and two Whatnot Muppets are preparing to play Beethoven as a string quartet. The other violinist, Beagleman, is late so Mahna Mahna arrives with his drum set to take his place.
Naturally, chaos ensues with some wonderful musical puns. As they rehearse, the classical musicians are slowly persuaded to join Mahna Mahna's wild and hip ways.


Muppet Central's graphic artist, James Carroll designed this alternative cover that you can print and use in the slipcase as a replacement. All of the images are touched-up screen grabs from the DVD.

The following are some of the known Henson appearances from the Ed Sullivan Show not included due to musical rights issues:
Music Hath Charms with Kermit and various Muppet monsters (January 15, 1967) [available on "The Very Best of the Ed Sullivan Show Vol. 2" (1991)]
"What Kind of Fool Am I?" with Kermit and Grover (May 31, 1970) [available on the 1984 special, "Henson's Place"]
"Come Together" (April 12, 1970)
Rowlf and Jimmy Dean (airdate unknown)

Discover what you may be missing!
Learn the differences between widescreen and pan-and-scan DVDs.