James Bobin to direct Muppets new theatrical movie
Disney's new Muppet film has the working title "The Greatest Muppet Movie Ever Made!" with Jason Segel and Nicholas Stoller writing the script.
Courtesy of The Hollywood Reporter
January 29, 2010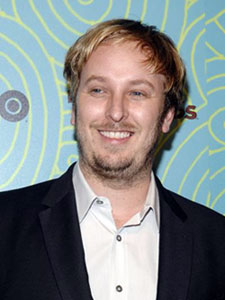 James Bobin is a British film director, writer, and producer. He directed and co-wrote the "Da Ali G Show" and co-created "Flight of the Conchords" for HBO.
Flight of the Conchords" co-creator James Bobin has decided it's time to sing the music and it's time to light the lights, signing on to direct Disney's new Muppet movie.
The project, being overseen by senior exec Kristin Burr, had been a priority of the former Dick Cook/Oren Aviv Disney administration and the new toppers Rich Ross and Sean Bailey continued to push it forward.
The Muppet movie follows their goal of creating more branded entertainment under the Disney banner. Bobin's name emerged as the lead choice after "Cloudy With a Chance of Meatballs" directors Phil Lord and Chris Miller were on track to directed but abruptly did a detour, inking a deal to helm "21 Jump Street" at Sony instead. As reported by New York Magazine, Bobin faced a choice of directing Muppets or a Judd Apatow comedy titled "Bridesmaids" at Universal. Bobin made the decision to throw his lot with Kermit and Miss Piggy late Thursday night.
Jason Segel and Nicholas Stoller wrote the new Muppet project. Segel is described as a "Muppet freak" by those close to him, with paraphernalia from the Jim Henson show all over his pad. Plot details are being kept secret, but Bobin is expected to bring a musical sensibility to the project, which is being produced by Mandeville's David Hoberman and Todd Lieberman.
In addition to "Conchords," CAA-repped Bobin was a writer on "Da Ali G Show" and has the comedy "Moon People" set up at Sony.

MORE MUPPET NEWS

• Muppets star in Toyota Super Bowl ad campaign
• Music Video: "All I Need is Love" with CeeLo Green and The Muppets
• Muppets on The Voice Tuesday November 27
• The Muppets Take Disney Store Manhattan November 27
• The Muppet Christmas Carol arrives on Blu-ray November 6
• Kermit and Miss Piggy on "Best in TV" ABC special September 18
• "Kermit's Party" viral videos from Bounty Paper Towels
• The Electric Mayhem on Jimmy Kimmel March 21
• Miss Piggy and Sharon Osbourne go head-to-head on The Talk