Segel and Stoller writing new Muppet movie
Nick Stoller also expected to direct the Muppet feature currently in development
Courtesy of Variety
March 12, 2008
Disney has enlisted scribe-thesp Jason Segel and helmer Nick Stoller to create the next Muppet movie for the studio.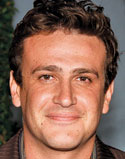 Jason Segel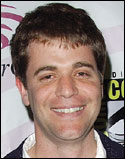 Nick Stoller
Segel and Stoller will write the script and Stoller will direct.
Segel, who graduated from Apatow-produced skeins "Freaks and Geeks" and "Undeclared" got his first sole writing credit on the Apatow-produced "Forgetting Sarah Marshall." Universal releases the pic, which Stoller directed, on April 18.
In "Sarah Marshall" Segel's character writes a "Dracula" musical performed by puppets. Those cloth creatures were custom-made by the Henson puppeteers, and the experience emboldened Segel to pitch his concept for a Muppets movie when he was invited in for a general meeting with exec Kristin Burr. Segel got a deal in the room and enlisted Stoller to co-write and direct the project.
Segel and Stoller just made another U deal to co-write the comedy "Five-Year Engagement," with Stoller helming and Segal starring.
Segel, from the CBS laffer "How I Met Your Mother," next stars in "I Love You, Man" at DreamWorks.

MORE MUPPET NEWS

• Muppets star in Toyota Super Bowl ad campaign
• Music Video: "All I Need is Love" with CeeLo Green and The Muppets
• Muppets on The Voice Tuesday November 27
• The Muppets Take Disney Store Manhattan November 27
• The Muppet Christmas Carol arrives on Blu-ray November 6
• Kermit and Miss Piggy on "Best in TV" ABC special September 18
• "Kermit's Party" viral videos from Bounty Paper Towels
• The Electric Mayhem on Jimmy Kimmel March 21
• Miss Piggy and Sharon Osbourne go head-to-head on The Talk