Henson sale closes at $84 million, $5 million less than expected
Courtesy of Variety
August 4, 2003
Germany's EM.TV has finalized the sale of the Jim Henson Co. to the Henson family, although the license trader had to settle for $5 million less than what the original deal called for, the company said Friday.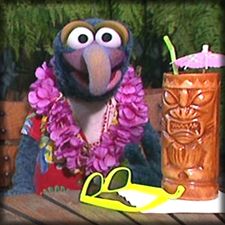 In a deal struck in May, the Henson family agreed to pay EM.TV $89 million, including a cash payment of $78 million plus $11 million from the company's current cash reserves. Yet due to a contractual clause, the final price was adjusted to Jim Henson's current working capital, which means EM.TV will receive only $84 million.
Steep reduction
The sum is a fraction of the $680 million EM.TV paid for Jim Henson in 2000; even then the pricetag was seen as too high by Hollywood players who had been eyeing the Muppet maker. EM.TV did manage to sell character rights from the "Sesame Street" TV show to producer Sesame Workshop two years ago for $160 million.
The deal gives EM.TV adequate cash to pay off a remaining $14 million from a $270 million loan it received in 1999 to finance a 50% stake in the Kirch Group's Junior TV children's programming joint venture.
Rise, fall
The onetime stock market wonder saw its share price skyrocket through 1999 before it came crashing down in 2000 as financial mismanagement put the company on the verge of bankruptcy.
EM.TV said its liquidity is secured through 2004, although it is still seeking to restructure the repayment plan for a $525 million convertible bond due in 2005.