EM.TV says finances won't keep Valentine from Henson purchase
Courtesy of Reuters
January 26, 2003
It took less work for a pig to woo a frog than it's taking to sell the Muppets.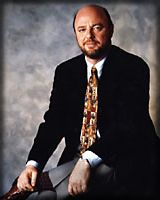 Dean Valentine, former president of Walt Disney Television, Walt Disney Television Animation, and UPN chief executive wants to bring the Muppets back to the forefront.
Dean Valentine, an entertainment industry veteran who is hoping to buy Jim Henson Co., has run into trouble financing his offer, sources said, but the German media rights group EM.TV, which owns the Muppet maker, and Valentine's partner, both pledged support for the deal over the weekend.
Talks have dragged out longer than expected for the company that created Miss Piggy and her green beau, Kermit the Frog. EM.TV, a former German stock market darling trying to recover from a share meltdown, bought Henson almost three years ago.
"We have no reason to doubt that Dean Valentine will be able to finance his offer," EM.TV Chief Financial Officer Andreas Pres told Reuters in an interview.
Valentine's financial backer, Thomas Unterman, said his buyout firm, Rustic Canyon Group, was still interested in the deal, as well. "I'm still very supportive of Dean's efforts to pursue this transaction," he said in an interview.
Other people close to the situation said, however, that Valentine, who is the former chief executive of Viacon Inc.'s United Paramount Network, his adviser Europlay Capital Advisors, and Unterman are at odds on terms for the bid. Sources said Valentine has offered about $30 million for a 49.9 percent stake in the company.
Munich-based EM.TV already has pushed back its target for closing the transaction to the end of February from its initial forecast of January. One source close to the negotiations said internal turmoil at EM.TV, which is angling to stave off a liquidity crisis, was slowing talks.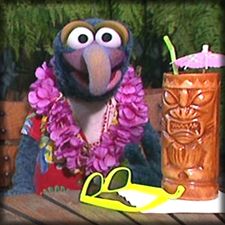 MORE FUNDING
Valentine and Europlay also are trolling Hollywood for more money, sources said. Some suggested it was an indication that the deal with Unterman was on the rocks, while others said Valentine simply may be seeking more money to buy a bigger stake of Henson than he originally proposed.
Valentine declined to comment at all, and Unterman declined to discuss any specifics of the financing.
Other people familiar with Henson blamed inconsistencies with the company's character copyrights and problems with the quality of its distribution deals for the auction woes. EM.TV has been seeking a buyer for more than a year.
EM.TV was once a high-flying stock on Germany's now defunct Neuer Markt, but has been fighting to recover from near bankruptcy after massive debt forced its founder to leave almost two years ago. It paid $680 million in February 2000 for Henson and has sold off chunks of the business since then.
If Valentine were to drop out because of financing problems, it would pave the way for one of the other suitors hovering around the deal.
Some have walked away or backpedaled, however, after getting a closer look at the state of the Muppets business, which has deteriorated over the past decade, since the company's patriarch, Jim Henson, died suddenly, sources said.
Walt Disney Co., which had been contemplating a $135 million bid for the entire business, has withheld its offer, sources said. Entertainment Rights Plc., a British-based company that licenses the rights to children's characters, also has dropped out of the hunt, they added.
Disney, which had been close to buying Henson more than a decade ago, declined to comment, and Entertainment Rights could not be reached.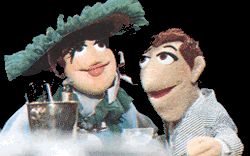 Classic Media, which holds the rights to various children's characters including Casper the Friendly Ghost, and billionaire Haim Saban, who made a fortune with children's television figures such as the Mighty Morphin Power Rangers, are among the prospective buyers who may still have interest.
However, privately held Classic Media does not have to disclose its finances, and so it remains unclear whether it has the money to work a deal for Henson. Saban has been busy fighting to wrest the assets of insolvent German media group KirchMedia from its agreement with publisher Heinrich Bauer Verlag, and so may not be focused on the Muppets.
Neither could be reached for comment.
Ailing EM.TV, which is buying time on the Henson auction by getting leniency from creditors, continues to negotiate with other bidders. It also just secured $37 million from Sesame Workshop by monetizing a debt that was to have been repaid over eight years.