Henson reigns supreme as the king of evergreen
Courtesy of Variety
July 1, 2002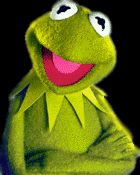 It's common enough for a company to rack up instant name recognition within the close confines of the kids entertainment business, but that recognition rarely gets duplicated in consumer circles. In its 47-year history, The Jim Henson Company has never once strayed from its mandate to exclusively produce first-rate family entertainment programming. And the end-result of that steadfast refusal to consider less-than-stellar concepts is that its very name has become globally synonymous with timeless brands and characters. "Our success has to do with the fact that we tell fantastic stories, and we focus on high-quality classic brands," says CEO Charles Rivkin succinctly. "The library, like everything we do, is evergreen."
Although the future ownership of Henson and its 600-hour library remains a little murky as EM.TV continues to entertain purchase offers from the likes of Disney, Viacom, AOL Time Warner and a Henson management contingent led by Rivkin, one thing is for sure: whoever buys the company is going to look like a genius in the next year or so.
Not only will the lucky bidder have picked up the esteemed company for a song now that the asking price is hovering around US$ 200 million (as opposed to the US$ 680 million EM paid two and a half years ago), but it will also be associated with one of the most anticipated and highest-profile comebacks since Michael Jordan took to the courts again.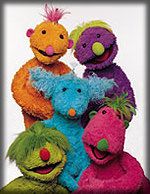 To be sure, the Henson library is chock-full of high-quality hits for viewers of every age--including Bear in the Big Blue House, The Hoobs, Farscape and Brats of the Lost Nebula. But it's one of the company's oldest shows--and the one that cuts the widest target demographic swath--that's stealing all the limelight right now, as Henson ramps up to launch a new Muppets TV vehicle next spring.
In development with Team Todd (the sister duo that spawned the Austin Powers franchise) and Fox Broadcasting Company, the revamp will break with the traditional Muppet Show framework and buttress the original cast with new characters. "We are already getting a lot of interest in the new Muppets project," says Patrick Elmendorff, president of television distribution for EM.TV, which was still selling the Henson catalog internationally at press time. "By looking at the producers, buyers know that the show will be a very different kind of revival."
Licensees are also clamoring to jump on-board an all-new merchandising program that has already starting rolling out globally in celebration of The Muppets' 25th anniversary. The program is comprised of two distinctly separate lines: the funkier "Downtown Muppets" umbrella for teens and young adults ages 12 to 29, and the "Classic Muppets" product grouping for parents over 30. New licensees include Sugar D (lingerie and pajamas) 2 the Max (stationery items and fashion tees), Rittenhouse Archives (bobbleheads), Pyramid Posters, Photo Me (photo booths), Palisades (action figures) and TNS Accessories (clocks).
Not to be outperformed, the Henson marketing team is putting all of its muscle behind the revival effort as well. The Muppets will be splashed on the cars of eight NASCAR teams this summer, and Miss Piggy and Kermit are the stars of a UPS TV ad in which they implore NASCAR driver Dale Jarret to swap his racecar for the brown UPS van. Also in the works for November is a large-scale in-store promotion with a major North American retailer. Says Rivkin: "We've never before given the Muppet franchise the type of support that we're giving it right now. You'll see tons of Muppets in the market all of a sudden, and it will certainly appear as if the keys to the kingdom have been found."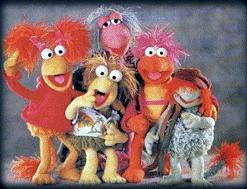 If the Muppets comeback is well-received, Henson plans to explore other revival projects--with Fraggle Rock being sized up as the next candidate, according to Isabel Miller, executive VP of consumer products worldwide. But the company is equally dedicated to refreshing its catalog with new shows. Henson is currently working on 100 additional hours of programming, including It's a Wonderful Muppet Christmas Movie for prime-time NBC and a new show called Penelope that's in production Down Under with Yoram Gross--EM.TV.