Muppets to get restyled for new Fox series
Courtesy of the Hollywood Reporter
March 7, 2002
A new generation of Muppets is ready to take on primetime.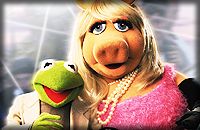 Jim Henson Television has partnered with producers Team Todd and Fox Broadcasting Co. to develop a Muppet series that will feature a new crop of characters in addition to Kermit, Miss Piggy and other long-standing members of Henson's fuzzy troupe.
"The Muppets have made us laugh for over 25 years," Fox entertainment president Gail Berman said. "Fox is delighted to be developing a new Muppet series with the talented creators at Jim Henson Television and Team Todd."
Sisters Jennifer Todd and Suzanne Todd are hot off the success of the film "Memento," nominated for an Oscar for best original screenplay.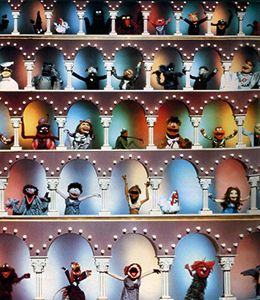 "We are lifelong fans of the Jim Henson Co. and are thrilled to be working with them on the new generation of Muppet entertainment," Jennifer Todd said.
The project is still in the early stages of development, but the plan is to take a wholly new approach to a Muppet series -- it will not be a remake of the successful "Muppet Show" comedy-variety vehicle that aired in syndication from 1976-81.
Henson TV president Juliet Blake promised that the new show will be "fabulous, edgy and audacious." The Todds' "track record makes them the perfect partners for our much-loved Muppet franchise," Blake said.
Henson TV vp Ruth Caruso will oversee the project for the studio along with Team Todd vp television J.J. Klein. The Todds' TV credits include the Emmy-nominated HBO telefilms "If These Walls Could Talk" and "If These Walls Could Talk 2."
Other Team Todd feature credits include 2000's "Boiler Room" and New Line Cinema's "Austin Powers" spy-spoof franchise.
In addition to the syndicated "Muppet Show," the Muppets had a short-lived primetime comedy, "Muppets Tonight," on ABC in 1996.
Team Todd's deal with Henson and Fox was brokered by WMA's Renee Kurtz and Mark Itkin and attorney Michael Gendler.