Henson has gone on a book-buying binge for TV and film
Courtesy of Variety
February 22, 2005
The Jim Henson Co. has gone on a book-buying binge, optioning a handful of titles for film and TV development.
On the feature front, the company has purchased the film rights to "Perfect Circle" by Sean Stewart. The darkly comic novel is about a 32-year-old Texan who's still in love with his ex-wife, just lost his job at Petco and is being visited by ghosts.
The children's book "Weslandia," by Paul Fleishman, was optioned by Henson in partnership with producer Ed McDonnell ("Racing Stripes").
Story features an imaginative boy who feels like he doesn't fit into the world, so he creates his own world with its own language and clothing.
Andrew Chapman ("Pocahontas") is attached as a writer.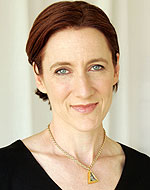 Lisa Henson and Christine Belson, production exec for film at the company, will produce the pics.
The pair will produce "Weslandia" with McDonnell.
For TV, Henson has bought "Conversations With the Goddesses" and "Gods and Goddesses in Love," both by Agapi Stassinopoulos.
The books, which sketch the seven human personality traits based on traits of the gods and goddesses of ancient Greece, were acquired with the idea of developing a dramatic series set in contemporary times, in which characters are modeled after the Greek gods.
Alison Taylor is currently developing the treatment.
Taylor wrote "The Cheetah Girls" for the Disney ChannelDisney Channel and was a writer for "The Wayans Bros." and "Married With Children."
Project was brought in by Henson; Eric Poticha, VP of television at the company, will oversee it.

MORE HENSON NEWS

• Jerry Nelson tribute at The Moving Image Museum October 27
• Jim Henson's Pajanimals debuts on NBC Kids Saturday July 7
• The New York Pops play The Muppets at Carnegie Hall April 14
• Henson announces "Sid the Science Kid: The Movie" in 3-D
• The Jim Henson Company Puppets to perform at the 2011 Grammys
• "Pioneers of Television" special to honor Jim Henson
• Classic "Henson's Place" special arrives on DVD August 3
• Frank Oz unveils tribute to the "Henson Pipes" at NBC Studios