Henson film festival November 20-21 in New York
Courtesy of The Jim Henson Foundation
October 11, 2004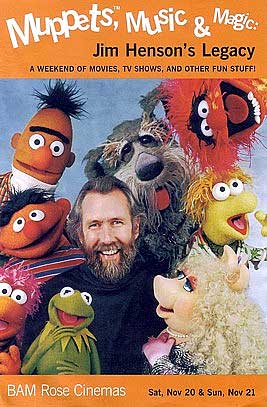 From November 20-21, BAMcinématek, the repertory film program at BAM Rose Cinema and BAM's Education & Humanities department present Muppets, Music & Magic: Jim Henson's Legacy, a weekend festival of movies, TV shows, workshops, and more.
In conjunction with The Jim Henson Legacy and Muppet co-founder Jane Henson, BAM pays tribute to Jim Henson, one of the world's most inspired and innovative film and puppetry artists. A visionary TV producer, film director, and world-class puppeteer who created indelible characters, Henson brought his unique combination of childlike wonder and adult sophistication to his groundbreaking work for children and adults.
FESTIVAL DETAILS
Morning and afternoon screenings feature films for the entire family
Evening programs focus on experimental work and films for adults
Celebration also features Q&A's with Muppet writers and performers, puppet-making workshops, and a book signing with Caroll Spinney, performer of Big Bird and Oscar the Grouch
Tickets: $10 per screening for adults and $7 for children thirteen and under
Call 718.636.4100 or visit www.bam.org
Muppets, Music & Magic will explore all facets of this prolific performer's output, including rarely seen projects (like the Storyteller series) and old favorites (Sesame Street, The Muppet Show).
Time Magazine said of Jim Henson "[he] had the most profound influence on children of any entertainer of his time." Morning and early afternoon screenings feature films for the entire family and kids of all ages, while evening programs focus on Henson's experimental work, rarities, and films for adults. The program also includes Q&A's with Muppets contributors and puppet-making workshops.
BAM Rose Cinemas "offers one of the most civilized movie-going experiences in the city," according to The New York Times. General admission tickets to BAM Rose Cinemas are $7 per screening for children thirteen and under; $10 for adults; $6 for BAM Cinema Club members. Tickets are available at the BAM Rose Cinemas box office, by phone at 718.777.FILM (order by "name of movie" option using program titles), or online at www.bam.org.

Muppets, Music & Magic: Jim Henson's Legacy schedule
Sock & Spoon Puppet Workshop
with Cheryl Henson
Saturday, November 20 at 10:30am

Based on The Jim Henson Company's Workshop and the book Muppets Make Puppets by Cheryl Henson, president of The Jim Henson Foundation and a director of The Jim Henson Company, this workshop teaches children how to make simple puppets out of everyday household objects such as socks and spoons. The workshop will also cover some of the basics of puppet manipulation and character development. For ages 4-7.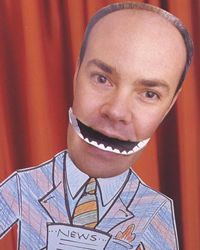 Puppet Mania!
with John E. Kennedy
Saturday, November 20 at 12:30pm, 2:30pm
Sunday, November 21 at 10:30am, 12:30pm, 2:30pm

John E. Kennedy, author of the popular book Puppet Mania! and puppeteer for Sesame Street, Muppet movies, and many other Henson projects will show participants some of the secrets of making puppets come alive in a workshop that provides hands-on experience in puppet-making, creating characters' personalities, and performance. For ages 8-13.

Muppet Music Moments (shorts program)
Introduced by Jerry Juhl, head writer of The Muppet Show
Saturday, November 20 at 10:00am, ages 4 and up

Music was always an integral part of The Muppet Show, and we have assembled a collection of some of the classic music numbers interpreted as only the Muppets can. This compilation features a wide range of musical genres, including performances by guest stars Harry Belafonte, Elton John, and Linda Ronstadt.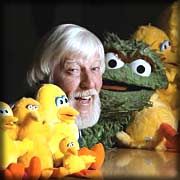 Sesame Street Presents Follow that Bird (1985)
Q&A and book signing by Caroll Spinney
Saturday, November 20 at 10:15am, ages 2-6

After an adoption agency lures Big Bird away to live with a bird family so he can grow up "with his own kind," he quickly becomes homesick. As he returns to Sesame Street, a couple of unscrupulous and bumbling carnival owners scheme to put him in their sideshow. In the end Big Bird realizes who his real family is—the wonderfully diverse community of Sesame Street.

A Muppet Family Christmas (shorts program)
Introduced by Jerry Juhl, writer
Saturday, November 20 at 10:30am, ages 4 and up

The Muppets, Sesame Street regulars, and the Fraggles all get together in this rare gathering of the extended Muppet family. Even Jim Henson himself shows up to celebrate. The program includes clips from other Christmas specials, which include some of the best Muppet moments.

The Great Muppet Caper (1981)
Introduced by Jerry Juhl, writer
Saturday, November 20 at 11:30am, ages 4 and up

Intrepid reporters Kermit, Fozzie Bear, and Gonzo go to London to interview fashion designer Lady Holiday (Diana Rigg), whose jewels have been stolen. When the jewel thieves strike again and Holiday's secretary, Miss Piggy, is accused of the crime, it's Kermit and friends to the rescue. Memorable eccentrics like John Cleese and Peter Falk join in the fun, but the scenes with Miss Piggy on a motorcycle steal the show. " A combination of A.A. Milne, Busby Berkeley, and a small bit of Blake Edwards."— The New York Times

A Better World: Living in Harmony (shorts program)
Saturday: Introduced by Kathy Mullen and Michael Frith
Sunday: Introduced by writer Jerry Juhl and Jerry Nelson
Fraggle Rock (1983)

Saturday, November 20 at 12:15pm and Sunday, November 21 at 12:15 pm*, ages 4 and up

An episode of the rarely seen Fraggle Rock TV series that contrasts three communities—the musical Fraggles, the industrious Doozers, and the giant Gorgs, who all co-exist in a carefully balanced underground world—with those mysterious creatures who live above ground, the humans. Despite their differences, the groups are interdependent, demonstrating the ideal of harmony and peace in the world.

Followed by:
The Song of the Cloud Forest (1989) , ages 4 and up
Sunday: Introduced by Cheryl Henson, designer

This beautiful evocation of the rainforest with stunning color graphics focuses on the story of a golden toad that must avoid the "uprights" (humans) trying to capture him.
Muppets Take Manhattan (1984)
Introduced by Martin Baker, producer
Saturday, November 20 at 1:30pm, ages 4 and up

When the Muppets' college show is a big hit, they decide to take it to Broadway, which brings adventures that could happen only in the Big Apple. Cameos include Mayor Koch, Gregory Hines, Liza Minelli, and others. The movie ends with a wedding between Kermit and his porcine love, which is part of the show within a show—or could it be for real? Muppets Take Manhattan is " a genuinely fun confection of old-fashioned entertainment." — Variety

The Muppet Movie (1979)
Introduced by original and head Muppet writer Jerry Juhl
Saturday, November 20 at 4:30pm, ages 6 and up

From Kermit the Frog's humble origins in a swamp, to the entire gang being hired by studio head Orson Welles, The Muppet Movie is an absolute delight. As Kermit makes his way to fabled Hollywood, he assembles his team of like-minded individuals, including Fozzie Bear, Miss Piggy, Gonzo the Great, and others. The movie includes Kermit's heart-tugging "Rainbow Connection," and the film ends on a surprisingly existential note.

Commercials & Experiments (shorts program)
Introduced by Writer & Historian Craig Shemin, and Archivist Karen Falk, and a Q&A with co-founder Jane Henson and writer Jerry Juhl
Saturday, November 20 at 6:50, ages 13 and up

This program is a collection of experimental shorts, crazy commercials, and other rarities from the Henson vault. Highlights include: a legendary commercial and industrial film for Wilson's Meat that must be seen to believed, excerpts from Henson's experimental television programs The Cube and Youth 68: Everything's changing...Or maybe it isn't, and Time Piece, an 8-minute experimental masterpiece from 1965 that showcases Henson's talent for making music out of everyday sounds.
Labyrinth (1986)
Introduced by producer Martin Baker
Saturday, November 20 at 9:30pm, ages 8 and up

Henson returns to the land of fantasy, this time creating a modern-day Alice in Wonderland (with conceptual design by illustrator Brian Froud). Connelly plays Sarah, a young girl who must travel through the Labyrinth to save her baby brother from the Goblin King (David Bowie, "perfectly cast"— The New York Times). Full of Jim Henson's Creature Shop's typically imaginative creature design, the film's eye-popping sets, including the M.C. Escher inspired castle, create a wholly believable world existing just behind the facade of reality. "The script, by Terry Jones, co-creator of Monty Python's Flying Circus, is witty and slightly zany—a good combination to entertain both children and adults. The result, a fabulous film about a young girl's journey into womanhood that uses futuristic technology to illuminate a mythic-style tale, is in many ways a remarkable achievement." — The New York Times.

Emmet Otter's Jug-Band Christmas (shorts program)
Introduced by Jerry Nelson, performer of Emmet Otter
Sunday, November 21 at 10:00am, ages 4-7

This is the heart-warming story of Ma Otter and her son who both secretly enter a talent contest to win money for each other's Christmas presents. The rowdy Riverbottom Gang and their wild hard rock band The Nightmare challenge them. In contrast to the typical Muppet style of puppetry, the loveable river animals are portrayed realistically. The program also includes a selection of highlights from other Christmas specials.

The Adventures of Elmo in Grouchland (1999)

Appearance by Kevin Clash, Fran Brill, and Stephanie D'Abruzzo
Sunday, November 21 at 10:15am, ages 2-6

Elmo loves his fuzzy blanket so much that he gets into a tug-of war over it with his friend Zoe, losing it in far-off Grouchland. Nothing will deter Elmo from retrieving his treasured possession, plunging himself into a series of adventures including a battle of wits with the Queen of Trash (Vanessa Williams). His Sesame Street buddies come to the rescue and help him learn a valuable lesson about sharing and friendship.

Muppet Fairytales (shorts program)
Introduced by Jerry Nelson, Muppet performer
Sunday, November 21 at 10:30, ages 2-6

The Frog Prince (1971)

What happens when you kiss a frog? No one can better tell that classic fairytale than Kermit and his friends.

The Elves and the Shoemaker (1994)

What if the elves that come to the aid of the shoemaker are actually Elvises? If Rapunzel appeared on Sesame Street, what twists on the story would you expect? See these classic tales through the eyes of the Muppets in this program of rarely seen shorts.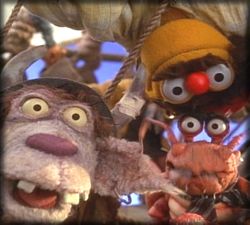 Muppet Treasure Island (1996)
Introduced by Martin Baker, producer
Sunday, November 21 at 11:30am, ages 6 and up

Robert Louis Stevenson's classic adventure gets the full Muppet treatment in this musical version with Kermit's captain pitted against the villainous Long John Silver (Tim Curry) and his band of eccentric pirates in a search for buried treasure. Miss Piggy shows up as the island's love goddess.

The Art of Puppetry and Storytelling (shorts program)
Introduced by writer Craig Shemin and Bonnie Erickson, designer
Sunday, November 21 at 1:30, ages 6 and up

Go behind the scenes to witness the magic of the Muppets in this compilation of rare footage of the variety of puppetry created by Jim Henson. See a classic episode of The Muppet Show (1979) directed by Philip Casson. A special moment in the program, Harry Belafonte sings an African song with puppets derived from traditional masks. Another kind of puppetry is used in The Storyteller: The Heartless Giant (1989)Directed by Jim Henson. In this episode of the remarkable TV series based on classic folk tales, an evil giant—who has hidden his heart so he will feel no emotion—tricks young prince Leo into releasing him from his dungeon. Consumed with guilt, Leo searches for the heart and learns about friendship and betrayal.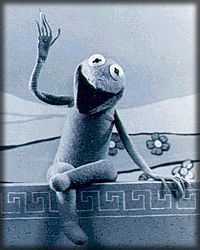 Muppet History 101 (shorts program)
Hosted by Writer Craig Shemin and Muppet Show head writer Jerry Juhl
Sunday, November 21 at 4:30pm, ages 8 and up
This unique program of rarities examines the origins of the Muppets. Includes early live TV appearances, unusual commercials, guest spots on the Jimmy Dean and Dick Cavett Shows, and much more. Plus, this program contains excerpts from the rarely seen pilot for what would become The Muppet Show, The Muppets: Sex and Violence featuring a tribute to the Seven Deadly Sins.

Dog City (1989)
Introduced by Lisa Henson and Fran Brill
Sunday, November 21 at 6:50pm, ages 8 and up

Originally shown on the Jim Henson Hour, Dog City features one of the most fully realized Muppet universes—an entire 1940s film noir city populated entirely by dogs (all incredibly detailed and realistic puppets). With Muppet favorite Rowlf the dog (voiced by Henson) narrating from a piano, the action and in-jokes come at a furious pace.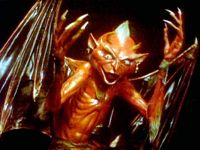 Followed by:
Storyteller: The Soldier and Death (1987)
One of the finest episodes produced for this landmark TV series ( " ingenious"— Time ), The Soldier and Death recounts the tale of a soldier returning home from war being given three magic objects, which he uses to outwit a pack of demons, leading to his encounter with Death himself. Written by Oscar-winner Anthony Minghella.

The Dark Crystal (1982)
Introduced by Landstrider and Skekis, performer Robbie Barnett & Cheryl Henson
Sunday, November 21 at 9:30pm, ages 8 and up

Mixing Brian Froud's conceptual design and elements of traditional fairy tales, Henson and longtime collaborator Frank Oz create a fantastic world ruled by the hulking dragon-like Skeksis, where an elf-like orphan must venture forth to defeat them. Using a mix of puppetry, marionettes, modern special effects, and more, Dark Crystal creates a visual world rarely equaled in any fantasy film while remaining true to its basis in universal myth.

MORE HENSON NEWS

• Jerry Nelson tribute at The Moving Image Museum October 27
• Jim Henson's Pajanimals debuts on NBC Kids Saturday July 7
• The New York Pops play The Muppets at Carnegie Hall April 14
• Henson announces "Sid the Science Kid: The Movie" in 3-D
• The Jim Henson Company Puppets to perform at the 2011 Grammys
• "Pioneers of Television" special to honor Jim Henson
• Classic "Henson's Place" special arrives on DVD August 3
• Frank Oz unveils tribute to the "Henson Pipes" at NBC Studios