Nickelodeon acquires Sesame Workshop's interest in Noggin
Courtesy of Noggin
August 7, 2002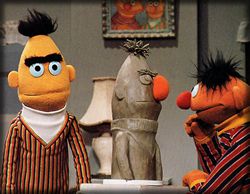 Nickelodeon and Sesame Workshop have signed an agreement in which Nickelodeon has acquired Sesame Workshop's 50% interest in Noggin, pending customary regulatory approvals, it was announced today by Tom Freston, Chairman, MTV Networks. Mr. Freston also announced that the 24-hour network for kids and tweens will be operated and managed by Nickelodeon, reporting to Herb Scannell, President, Nickelodeon, TV Land and The New TNN.
Launched in February 1999, Noggin is now seen in more than 25 million homes via cable, digital cable and satellite television, and will continue its mission to educate and help kids figure out their lives and the world around them. Noggin General Manager Tom Ascheim will continue to oversee the network's day-to-day operations, reporting to Mr. Scannell. Noggin will maintain its commercial-free format of award-winning preschool programming from 6 am-6 pm followed by its tween-targeted block "The N" from 6 pm-6 am. Noggin will also continue to operate its two websites for preschoolers (www.noggin.com) and tweens (www.the-n.com) as key components in its programming philosophy.
"We are thrilled to have Noggin fully in our family," Freston said. "The cable and satellite industry loves Noggin – it's got great distribution and it's been a real asset in the marketing of digital television. Noggin is another strong youth brand for our company to have under our umbrella. The network does a terrific job connecting with young people."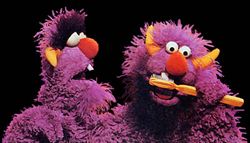 Added Herb Scannell, "We are very proud of our relationship with Sesame Workshop in conceiving and launching Noggin, and we look forward to developing more original series for the network with them in the years to come. Noggin has already experienced tremendous creative growth with its fresh approach in developing original series such as "A Walk in Your Shoes," "Play With Me Sesame" and "Degrassi: The Next Generation" to complement its award-winning library of programming from Sesame Workshop and Nickelodeon. We look forward to continuing to build Noggin on its path to becoming a leading channel for kids and tweens."
"We are very proud of our role in co-founding Noggin. It has created an opportunity to make some of our best award-winning shows from our library available again." said Gary Knell, President and CEO of Sesame Workshop. "We felt the time was right to change our relationship with Nickelodeon and use the proceeds from this transaction to launch research, development and content around our exciting global agenda to foster respect and understanding among children."
Nickelodeon has entered into a multi-year agreement for the development of new original series for Noggin with Sesame Workshop. Noggin's programming lineup will continue to feature the library of educational series from Sesame Workshop, including prior seasons of its gold standard, Sesame Street, for three more years. Play with Me Sesame, the new original interactive program based on Sesame Street, will continue to be produced and run exclusively on Noggin for seven years.
Noggin will also continue to feature co-produced series from Nickelodeon and Sesame Workshop as part of its regular programming lineup. These series include Sponk!, a comedy improvisational series for 8- to 12-year-olds that helps kids develop their ability to solve problems, cooperate, and think creatively; Tiny Planets, a fantastical comic adventure series that stimulates the curiosity of children three to six about the world around them; and Two Down Under, a program that uses the combined power of television and the web to develop resilience in 9-14-year-olds.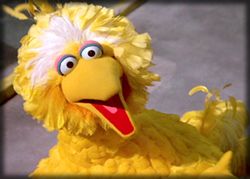 In April, Noggin repositioned itself by extending its preschool programming block and introducing a tween-targeted block. The daytime block (6 AM to 6 PM), titled "Noggin," features award-winning programming for preschoolers including the new interactive program Play With Me Sesame as well as acclaimed series such as Blue's Clues, Little Bear and the original Sesame Street. The evening block (6 PM to 6 AM), titled "The N," introduced original and acquired series targeted to and designed for tweens (ages 9-14), including Degrassi: The Next Generation, that offers honest, true-to-life programming that speaks directly to that age group.