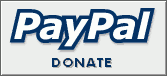 Noggin changes schedule and adds new Sesame series
Courtesy of Noggin
March 20, 2001
Noggin, the commercial free, educational network from Nickelodeon and Sesame Workshop, announces that it will reposition the network starting April 1, unveiling two new programming blocks and two new websites as part of a new programming strategy.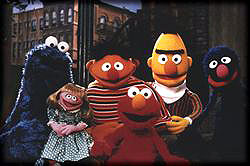 The daytime programming block entitled, ``Noggin'' will air from 6:00 AM to 6:00 PM (ET) and will feature award-winning programming for preschoolers. The evening block, entitled ``The N,'' will air from 6:00 PM to 6:00 AM ET and will feature original and acquired series for tweens ages 9-14 year old.
``Preschool programming has always been a core part of our schedule and we are excited to offer our viewers three more hours a day of award-winning fare when there is little to no other dedicated programming for this age group in the afternoons/early evenings,'' said Tom Ascheim, General Manager, Noggin/The N. ``We also saw a void in the marketplace for meaningful, educational programming for tweens. The N will offer honest, true-to-life programming that speaks directly to tweens and helps them navigate through and figure out their lives.''
On April 1, Noggin will launch its extended preschool block which will including such award-winning, educational classics as Sesame Street, Blue's Clues, Franklin, Kipper, Maisy and Little Bear. In addition, Noggin will premiere a brand new original series, Play With Me Sesame. Play With Me Sesame, a half-hour interactive ``play date'' with preschoolers' favorite Muppet characters -- Ernie, Bert, Grover and Prairie Dawn -- will anchor Noggin's expanded preschool block and will air daily at 9:00 AM (ET/PT).
Other original short form series, such as Parents Choice Gold Award Winning, Oobi, a series about wonder, observation and imagination and the new CGI Animated, Tiny Planets, a fantastical comic adventure series, will run throughout the network's preschool schedule.
At 6:00 PM, the network's programming will shift to target tweens with The N. Degrassi: The Next Generation will be the anchor series for The N. This new dramatic series introduces follows a group of junior high school students going through the trials and tribulations of adolescence in the 21st century. The kids at Degrassi Community School are just like the kids viewers know in their own lives, going through the same real life issues: peer pressure, self- esteem, communication with parents, emerging sexuality, academic stress and the search for identity within a group. But they still find ways to laugh and have a great time. While these kids may be more media savvy and more articulate than their parents, the original Degrassi crew, they are not necessarily more sophisticated. The series follows them as they journey through the school year.
In addition to Degrassi: The Next Generation, The N will feature three other new original series: 24Seven (15 new episodes), A Walk In Your Shoes (13 new episodes) and Being Eve (13 new episodes), plus favorites such as Clarissa Explains It All (65 episodes) and The Adventures of Pete and Pete (39 episodes) from Nickelodeon.
Noggin, a joint venture between Nickelodeon and Sesame Workshop, currently reaches over 22 million households via cable, digital cable and satellite. With two distinct program blocks, ``Noggin'' for preschoolers and ``The N'' for tweens - the network helps kids to figure out their lives with educational media on-air and online (www.noggin.com and www.the-n.com).