Kirch will acquire minority of EM.TV on Monday
Courtesy of EM.TV
December 3, 2000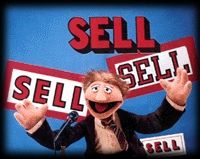 German media giant Kirch Group has agreed to acquire a minority stake in EM.TV & Merchandising which owns The Muppets characters, and take over several hundred million dollars in debt, industry sources told Reuters Sunday.
The deal, which comes after the troubled media company slashed full-year profit forecasts on Friday, will give the privately held Kirch a minority holding in EM.TV rather than the majority stake originally expected.
But Kirch will be ensured a significant level of control and the ability to block any changes in the statutes of EM.TV, the sources said.
Details of the deal are expected to be announced at a news conference called for Monday, when EM.TV will report third-quarter earnings.
EM.TV insisted last week it did not face liquidity problems, but sources said Kirch had been surprised by the extent of the problems at the company.
"It's a rescue program for EM.TV, which is now freed from its heavy debt burden,'' the source said.
Under the agreement, Kirch will take a "significant stake'' in SLEC, the company that runs Formula One racing, but will leave EM.TV with part of its 50 percent holding in the unit.
The two groups will work together, with EM.TV focusing on its original core business of children's television.
EM.TV founder and Chief Executive Thomas Haffa, whose family holds about 50 percent of EM.TV, is likely to keep his position, but he will not receive shares in KirchMedia, the Kirch unit that is the vehicle for the deal.
But the company said Sunday that his brother Florian, the deputy CEO and former chief financial officer, would step down immediately. It gave no reason for the move, but said Haffa's resignation had been accepted by the supervisory board.
EM.TV's drastic profit warning on Friday came just weeks after Florian Haffa had said full year earnings targets were not in danger.
In October, Florian Haffa was replaced as chief financial officer by Rolf Rickmeyer, a former executive with Lahmeyer, an affiliate of utility RWE. He moved aside to become deputy chief executive in charge of investor relations.
Spectacular Rise And Fall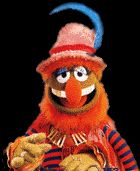 The deal with Kirch seals one of the most dramatic stories the German bourse has seen in recent years, one that typified the rocketing success of the Neuer Markt growth segment, but also illustrated some of its growing pains. Neuer Markt is Germany's version of Nasdaq.
The once high-flying media group slashed its profit forecast by over 90 percent on Friday, blaming missed revenue targets and lower margins. As recently as October, it had said its earnings were not under threat.
EM.TV's share price, which once put it on a par with some of the biggest companies in Germany, has plunged more than 86 percent since February.
The stock had a wild ride on Friday. It went from a gain of more than 8 percent just before the profit warning to a two-year low of 15.11 euros in the afternoon. It closed down 15 percent at 16.19 euros.
The spectacular rise in EM.TV stock from a 1997 debut to a high of 120 euros in February created numerous millionaires in Germany, helping fuel a boom in stock market investing in a country where share ownership was once regarded with suspicion.
But the drastic profit warning adds to a series of high-profile Neuer Markt upsets, and follows scandals at companies like Internet services firm Gigabell and software firm Infomatec.
Earnings Target Missed
EM.TV shares tumbled in October after it said it could not book income and revenue from the acquisitions of Jim Henson, the company behind the Muppets, in the first half, forcing a revision of interim sales figures.
On Friday, it cut its forecast for earnings before interest and taxes (EBIT) to 50 million marks from 525 million marks ($234.5 million), and said annual sales would reach 1.38 billion marks, down 2.7 percent from its earlier forecast.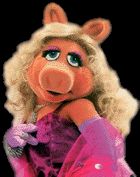 But it stressed that its financial position was not under threat, countering market rumors that it might be facing a payments crisis.
"The group's liquidity is secured despite the negative earnings forecast,'' EM.TV said in a statement.
It provided no detailed explanation for the drastic revision, but banking sources said newly appointed Chief Financial Officer Rolf Rickmeyer had uncovered incorrectly booked earnings, and said the Jim Henson unit was losing money.