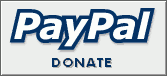 Muppets From Space updates
By Phillip Chapman and Brian Knatchbull
Courtesy of Koozebanian Space Aliens
Updated: June 15, 1999
As Muppets From Space approaches we will be posting information of what may be in the film here.
For the first time since The Muppets Take Manhattan in 1984, the Muppets will finally be playing themselves in this film. Hopefully, this will help the movie to reach a broader audience.


Recently Muppet Central fan artist Chris Smigliano met Kevin Clash. It appears that Clifford may make his film debut in Muppets From Space. Even though Clifford joined the Muppet family in 1989 on The Jim Henson Hour, Clifford has not yet appeared in a Muppet movie.


Originally, we got the impression that most of the film would be shot in Australia, however, Muppet Central has learned that Muppets From Space will begin filming November 9 in Wilmington, North Carolina. This is the same location for the filming of Elmo in Grouchland. A few of the outside scenes, however, will be shot in Australia as originally announced in May.


Randal Kleiser had parted ways from directing Muppets From Space for The Jim Henson Company due to "creative differences." It was reported today (Wednesday, August 5, 1998) by Reuters-Variety that newcomer Tim Hill is taking over as director of Muppets In Space. (Yes, once again it was referred to in the article as the original title rather than Muppets From Space which was reported in May. Has it changed back once again? Well maybe this is one rumor still not solved). From a story-line standpoint, Muppets In Space always seemed to work better for me, but we'll see what happens.


Ain't it Cool News reported the following information and we have confirmed that the following story-line is currently accurate. The new movie is centered around Gonzo. Apparently, Gonzo was left on earth by aliens, and now that Gonzo is a star, the aliens have returned to take Gonzo back to their home planet. This will be an interesting topic to explore, because likely it will show that "wherever" Gonzo is from, that he is still a part of the Muppet family. Various sources have confirmed that the title is Muppets From Space.


Jerry Juhl has informed Muppet Central that he is no longer involved with the writing of the script of the next Muppet movie. However, the movie will be based on his script, not the one submitted by Kirk Thatcher. Read the full article here.


Producer, Martin G. Baker has joined Producer, Brian Henson on the upcoming Muppet film. He joined the project back on August 5. Also David Avram Goodman and Rick Copp are now listed as writers of the film. They also joined the project back on August 5. Rick Copp is best known for writing Paramount's "The Brady Bunch Movie" back in 1995. Martin Baker has worked with the Muppets for many years, including The Jim Henson Hour, The Muppet Christmas Carol, and Muppet Treasure Island.


Ain't It Cool News reported that Frank Oz will not be performing any characters in Muppets From Space. Instead, Frank will be doing voice-overs through a process called "looping" for characters like Miss Piggy and Fozzie. (This is a fairly common occurrence). Hopefully, we will see more of them in this new film. Frank Oz is also performing Yoda for the upcoming Star Wars trilogy. Star Wars: Episode 1 will debut next May. Muppets From Space began filming November 9 at Screen Gems Studios in Wilmington, North Carolina. It is disappointing though to know that yet another Muppet veteran (along with Jerry Juhl) is not heavily involved with this project on a day-to-day basis.


Jeffrey Tambor, who starred in "The Larry Sanders Show" and can currently be seen in "Meet Joe Black", will star in Muppets From Space.


On Wednesday, November 25, an official press release announced that the Electric Mayhem will return in this film. Many of the co-stars are also officially announced. Even though Jerry Juhl left the project in early August, he is receiving script credit for this movie alongside Joseph Mazzarino.


The following Muppets Tonight characters will be in the new film: Pepe, Dr. Phil Van Neuter, Clifford, Johnny and Sal (in a brief appearance), Bean Bunny, Mr. Poddlepants, and Bobo the Bear as "Rentro." Other "surprise" cameos of classic Muppet Show characters are also expected.


Some new people have been added to the "Muppets From Space" cast & crew list. On December 1, 1998 Kristine Belson ("Elmo In Grouchland") has been added as an Executive Producer, Timothy M. Bourne has been added as a Co-Producer and also the Unit Production Manager. A bit of trivia - Timothy also served as the Additional Second Assistant Director on "The Muppets Take Manhattan". Ken Kaufman has been added as a Writer, Alan O. Caso as Cinematographer, Michael A. Stevenson as Editor, Stephen Marsh as Production Designer, Alan Cassie ("MCC", "MTI") as Art Director and Michael Schorr in charge of Special Effects. Also it is rumored that Hulk Hogan has been added as a cameo appearance.


Sony Pictures has added their on-line Muppets From Space page. You can visit that link by going here.


Kristina Donnelly, an eleven-year-old Augusta girl who suffers from a rare form of bone cancer has been granted her wish to appear in a Muppet movie. She is traveling to Wilmington, North Carolina to film her part as an extra in the newest Muppet movie thanks to the Make-A-Wish Foundation. Kristina suffers from Ewing's Sarcoma, a rare bone cancer.


The release date of Muppets From Space has changed again to Wednesday, July 14, 1999.