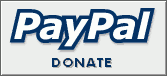 Elmo In Grouchland updates
By Phillip Chapman
Courtesy of Grouches Around the World
Upated: September 15, 1999
As Elmo In Grouchland approaches we will be posting information of what may be in the film here.
Audiences of all ages will delight in following Elmo as he inadvertently falls into a far-away land full of rude, grouchy, trash-loving creatures and stinky garbage.


One of the greatest mysteries of the Western World, the inside of Oscar's trash can, will finally be revealed!


For those of you who do think Elmo is overrated you might appreciate this. Apparently, one day on the set they were using the animatronic Elmo when one of his "servos" started to malfunction and the little red guy started smoking.


Elmo In Grouchland will feature the entire Sesame Street cast of humans and Muppets, and will be filmed on an actual street (either in a real city or a movie lot, not on the lot used on the TV series). The film's opening scene features Bert and Ernie.


We've also heard that not ALL of the Muppet characters will be featured in the new Sesame movie. As is understand from some friends on the set, Grungetta is not anywhere in the film. If you ask me, it doesn't make a lot of sense to do a movie about "Grouchland" and not have her in it!


Celebrity guest stars are: Vanessa L. Williams ("Eraser,'' the upcoming Columbia picture "Dance With Me'') and Mandy Patinkin ("Chicago Hope,'' "`Dick Tracy,'' "The Princess Bride'').


Accompanying the cast of regulars and celebrity guest stars is a variety of new characters designed by Jim Henson's Muppet Workshop: an annoying bunch called The Pesties ruled by Bug The Bug; Grouch Girl Grizzy; The Stenchmen, unique trash monsters who sing and dance under the watchful eye of Grouchland's Queen of Trash (Vanessa L. Williams); Huxley (Mandy Patinkin), a greedy, grouchy thief who gives villainy a new name, and many others.


Elmo In Grouchland's release date has changed from March 1999 to October 1, 1999. According to some people involved with the film, it was "darker" than originally anticipated and some of the shots are needing to be reworked.


Sony Pictures has added their on-line Elmo In Grouchland page. You can visit that link by going here. The official title is now "The Adventures of Elmo in Grouchland."


John Debney will be producing the music for "Elmo in Grouchland." Graeme Revell originally worked on the music for the film through February 1999.