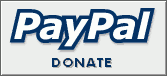 More than 16 million watched Animal Farm
Courtesy of Entertainment Wire
October 5, 1999
Turner Network Television's (TNT) critically acclaimed Original film ANIMAL FARM was seen by 16.1 million different viewers 2+ and posted a 7.3 gross household rating across its three initial plays on Sunday, October 3. The 8 p.m. ET/PT premiere performance of ANIMAL FARM, a Hallmark Entertainment co-production with TNT and executive produced by Robert Halmi, Sr., was basic cable's top-rated and most-watched movie for the week (4.2 premiere rating/3.2 million households) and the number one movie on basic cable in the delivery of adults 18-49 (2,620,000) and adults 25-54 (2,643,000).
The premiere play performed well in top regional markets, including an 8.9 rating/11.8 share in Charlotte; 8.8 rating/10.9 share in Atlanta; 8.7 rating/11.5 share in Cleveland; 8.3 rating/10.6 share in Orlando; and 8.1 rating/10.6 share in Birmingham.
Filmed on location in Ireland, ANIMAL FARM features state-of-the-art animatronic technology, developed by Jim Henson's Creature Shop, and a cast of hundreds of live animals. The film stars Pete Postlethwaite as Farmer Jones with the voices of Sir Peter Ustinov, Patrick Stewart, Julia Louis-Dreyfuss, Julia Ormond, Ian Holm, Paul Scofield and Kelsey Grammer.
TNT will present encores of ANIMAL FARM on Wednesday, October 6, at 8 p.m. ET/PT; Saturday, October 9, at 6 p.m. ET/PT; and Sunday, October 10, at 2 p.m. ET/PT. The network will also premiere a half-hour original, behind-the-scenes companion production Secrets and Mysteries of Animal Farm, on Wednesday, October 6, at 10 p.m. ET/PT.
Turner Network Television, currently seen in 76.7 million homes, is Turner Broadcasting System, Inc.'s 24-hour, advertiser-supported service offering original motion pictures and miniseries; contemporary films from the world's largest film library; the combined Turner and Warner Bros. film libraries; exciting NBA sports action; exclusive coverage of both the 2000 Winter and 2001 Summer Goodwill Games; and popular television series.