Joined

Apr 25, 2008
Messages

825
Reaction score

153
So Ally and I talked a few months back about the Electric Mayhem as Gems. Ally has wonderful designs for the Gem! band already. However, the subject of Trumpet Girl/Dolores as a Gem was brought up, and I have been given the task of designing her.
No official backstory, but I think Dolores would have lived on her own after the Gem wars, fighting off rouge Gems and protecting humans. However, she'd probably become tired of it, become interested in music, and quickly decide to continue living her life as a human. She got a job on the show but wasn't aware of any other Gems on staff (until a possible dance party which led to her first time ever fusing.)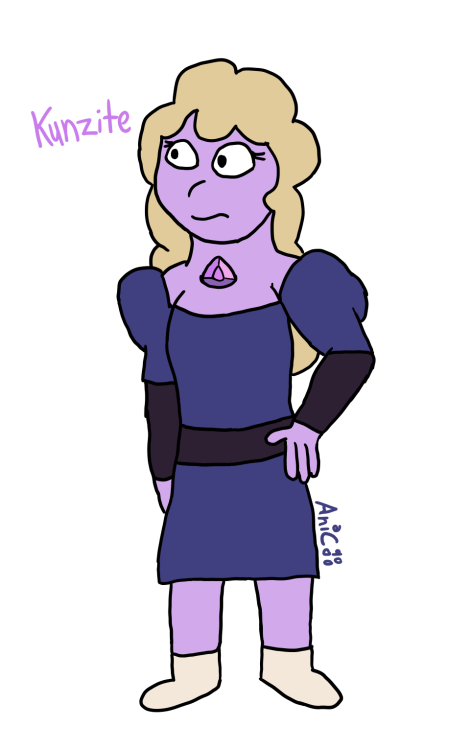 Trumpet Girl/Dolores (Kunzite):
Dolores looks pretty much like her Muppet self, minus the longer hair that reaches about halfway down her back. Her Gem placement is between her neck and her chest. The dress she wears is blue-violet and a bit off-shoulder; puffy sleeves appear where the dress begins on her arms, and long black sleeves continue from under where her puffy sleeves end until just above her hands. A black belt is around her waist, and on her feet are white boots (similar to Amethyst's in design).