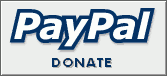 The Dark Crystal DVD box set debuts November 25

Must-Have Limited DVD Box Set Release Highlighted by Exclusive Collectible Premiums

Courtesy of Columbia Tri-Star
November 3, 2003

In the epic and mythical style of The Lord of the Rings is the classic storybook fantasy adventure film THE DARK CRYSTAL from the remarkable world of puppet master Jim Henson, now presented in a stunning COLLECTOR'S EDITION BOX SET. This new edition includes the newly re-mastered DVD with Henson's sketches and his original treatment of the film. In addition, the box set offers collectible premium items: a limited edition film frame Senitype® reproduction, a copy of director Jim Henson's never before-seen original handwritten production notes and a special forward to the edition written by Cheryl Henson, Jim Henson's daughter. Available for a limited time only in this unique gift set packaging, THE DARK CRYSTAL COLLECTOR'S EDITION BOX SET will debut November 25 at the price of $49.95 SLP.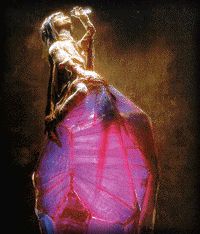 Directed by Jim Henson and Frank Oz and produced by Gary Kurtz (Star Wars, The Empire Strikes Back), THE DARK CRYSTAL brilliantly weaves a timeless myth of good versus evil. In another time, THE DARK CRYSTAL - a source of balance and truth in the Universe - is shattered, dividing the world into two factions: the wicked Skeksis and the peaceful Mystics. Now, as the convergence of the three suns approaches, the Crystal must be healed, or darkness will reign forevermore. It's up to Jen - the last of his race - to fulfill the prophecy that a Gelfling will return the missing shard to the Crystal and destroy the Skeksis' evil empire. But will young Jen's courage be any match for the unknown dangers that await him?
A masterful, elaborate and mesmerizing fantasy creation that has captivated generations, THE DARK CRYSTAL takes viewers on an engrossing experience into another world and another time from the limitless imagination of the legendary Jim Henson.