Sesame Street under attack for airing McDonald's commercials
Courtesy of AdAge
October 14, 2003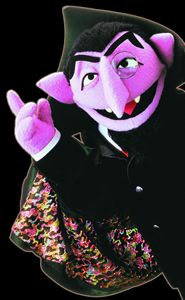 The Public Broadcasting System's Sesame Street has come under attack from a Ralph Nader group demanding that the popular children's show cease airing McDonald's corporate-sponsorship message before and after each program.
The Nader-backed organization Commercial Alert and a group of health professionals yesterday complained that the inclusion of the hamburger chain's message violates a "trust" that public broadcasters should guard. The charges came in a letter to PBS.
Obesity concern
The advocacy group and its affiliate health professionals said their action is based on a concern about childhood obesity.
Sesame Workshop President-CEO Gary Knell denied the network's use of McDonald's corporate sponsorship announcements promoted McDonald's products to children.
"Sesame Workshop's mission has remained unchanged since its inception: to help children reach their highest potential," he wrote in a rebuttal letter. "By providing critical funding for our educational content, McDonald's Corporation has helped ensure that our work can continue."
McDonald's marketing megaphone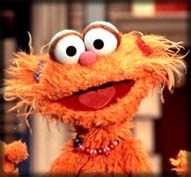 Gary Ruskin, executive director of Commercial Alert, however, alleged that "Sesame Street has become an auxiliary megaphone for the marketing machine of McDonald's at a time when we have an epidemic of marketing-related diseases from obesity to diabetes."
Mr. Ruskin's group is demanding McDonald's messages be dropped.
"It is understandable why McDonald's would seek access to Sesame Street's audience of impressionable young children," the letter said. "But why you would deliver these children to the corporation is another question. Parents entrust their children to you because they believe you are trustworthy. We doubt that enticing kids with junk food is part of that trust."
Strict guidelines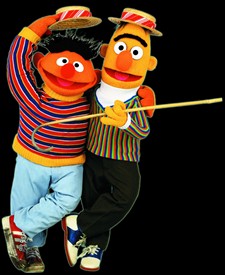 Mr. Knell replied that "PBS is non-commercial, and all corporate underwriters on public television must adhere to strict guidelines provided by PBS in order for their messages to air. As such, the McDonald's sponsorship messages do not show product, announce promotions, or contain any call to action, nor do any our Sesame Street characters appear in them."
McDonald's in a statement said its partnership with Sesame Workshop was part of its support of efforts for children's literacy efforts.
"The (program) relies on more than 300 public television stations, public contributions, and corporate underwriters, including McDonald's Corporation, to bring Sesame Street television and educational outreach materials to children around the world. By providing critical funding for their educational content, McDonald's helps ensure that the Workshop's great work can continue."