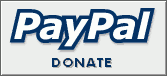 Marty Robinson and "Little Shop of Horrors" arrive on Broadway
Audrey II stretches above the first 10 rows of the audience during the show
Courtesy of the New York Times
October 13, 2003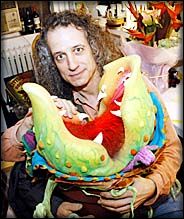 The matinee ends, and Martin P. Robinson, wearing Darth Vader-ish padding to protect him from the heavy metal musculature of the killer puppet he inhabits onstage, takes his bows with the identifiably human cast of "Little Shop of Horrors." That black-gloved hand waving inside the lascivious mega-mouth of Audrey II, a 20-foot-tall horticultural mutant with the coloration of an orchid and the appetite of Orca? Mr. Robinson's, we presume.
No, he doesn't mind being upstaged by a man-made, man-eating plant. Remember, he's the man who made it; and it, in turn, has made him a surrogate star on Broadway. It has already paid for his secluded home and exotically stocked greenhouse in Redding, Conn., courtesy of the proceeds from surrogate stardom Off Broadway in their previous collaboration, which moved to the Orpheum Theater in 1982 after a showcase run. This time, the puppeteer is harvesting a percentage of the Broadway gross. Truly a plant to die for, that Audrey II. And popular: she will be the first grand marshal the annual Village Halloween Parade has ever had.
"Isn't she a little sweetie?" he inquires, poking his head out of his dressing room at the Virginia Theater. Affirmative. All four versions of the puppet, from cute table-top model to stage-hogging colossus, slumber beneath drop cloths, awaiting the evening show. Or maybe they're rereading their reviews, like Ben Brantley's in The New York Times. It is Audrey II, he wrote, that "may indeed turn out to be the perfect matinee idol for theatergoers who, like so many Americans, prefer their treats to be supersized."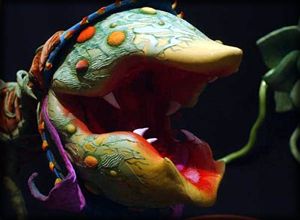 Meanwhile, Mr. Robinson is dehydrated; providing the inner animation for a sinuous puppet constructed of a ton and a half of steel and Kevlar is an exhausting exercise in physics. "Staging the puppet's movement is like dancing with a 300-pound dancing partner," he says. "As long as you plan it out just right, nobody gets hurt." Just bruises, a stiff neck, and mandatory physical therapy twice a week. The puppet, in its giant incarnation, requires three puppeteers — one in the pod, one in each claw — and a crane operator. Puppeteers suffering from fear of heights, claustrophobia or motion sickness need not apply.
Surrounded by gifts that arrived Oct. 2 to celebrate his first opening night on Broadway, Mr. Robinson, 49 and a puppeteer for half his life, mainly with the Jim Henson Company, swigs apple juice from the carton. His performance armor is off, replaced by worn blue jeans; salt-and-pepper tendrils of Woodstock generation hair spill halfway down his back. A divorced father of three teenagers, he says that, besides parenthood, his favorite feat is the 1998 "Sesame Street" summit in the Middle East, where synergy bloomed between rival crews of Israeli and Palestinian puppeteers. Difficult. Like child-raising.
The phone rings. A brief consultation ensues. "That was my agent," he explains. "Sorry, I mean the plant's agent." It's all about the plant.

"I became somewhat well known in the puppet business for designing a creature that was a full-fledged cast member."
-Marty Robinson

Theirs is a recidivist relationship. Just over 20 years ago, shortly after joining "Sesame Street" as Snuffleupagus, he met his unlikely muse: a carnivorous plant that required transplanting from celluloid — Roger Corman's 1960 horror spoof — to theater for 24 unpaid showcase performances. He was the only puppeteer who didn't blink when Howard Ashman, who wrote the book and lyrics, commissioned a puppet that could sing, dance, talk jive, eat the cast and take over the world.

The show was a sleeper hit and moved off Broadway. "This show changed my life," Mr. Robinson says. "What seemed like an inconsequential little turning point became a life path. I became somewhat well known in the puppet business for designing a creature that was a full-fledged cast member, and not just a prop."

He and Ron Taylor, then the voice of Audrey II, shared a Drama Desk Award in 1982. He opened a company, Hairy Edge Productions, and continued at "Sesame Street," collecting Emmys for portrayals of Snuffleupagus, Telly Monster, Slimey the Worm and the "Yip-Yip" Martians.

Invited to reprise Audrey II on Broadway, this time with 21st-century technology, he devised his dream plant. A thing, yes — "Some puppeteers are known to tuck their puppets into bed at night and give them cutesy names; I'm not one of those" — but a sensual thing. "I find her stunningly beautiful, kind of a cross between the most beautiful aspects of femininity and the pit of hell, not that I equate the two. I have absolutely no anger issues toward women at all!" He mentions that his girlfriend, Annie Evans, writes for "Sesame Street."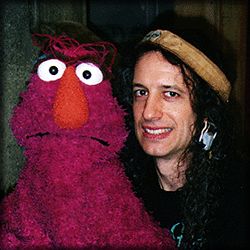 Mr. Robinson grew up shy in Milwaukee. His father was a hydraulics engineer, his mother a teacher. Halloween was his favorite day of the year — because he could pretend to be somebody else. In fifth grade, he devoured a book by Dick Smith, the special-effects makeup artist famous for "The Exorcist" and "Amadeus." By junior high, Mr. Robinson was a theater brat. In 1974 he graduated from the American Academy of Dramatic Arts intending to be a character actor, but work was scarce. He branched out: for $75 a week, he toured with a marionette company. He got the job because he had a driver's license, left it a beginner puppeteer, and working for the master puppeteer Bil Baird completed his conversion.
"It was just enough of a step away from acting that it felt safe to me," he says. "When you're portraying a puppet, you can throw yourself into the part like an absolute maniac; do the same thing in a human role, they'd take you off and throw you into a padded cell."