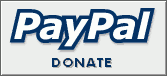 Gailman and McKean discuss MirrorMask at Comic Con
MirrorMask is scheduled for worldwide theatrical release in 2004
Courtesy of Sci-Fi Wire
July 21, 2003
Author-turned-screenwriter Neil Gaiman and visual artist-turned director Dave McKean revealed details and images from their upcoming feature-film collaboration MirrorMask in a panel at Comic Con International in San Diego. "There is a girl called Helena," Gaiman said. "She's part of a circus family, the Campbell Family Circus. She juggles, and she sells popcorn, and she really does not long to be in the circus, and she would quite like to run away and join real life."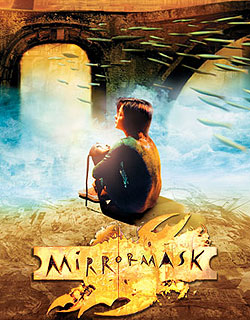 Gaiman described the story to an audience of around 4,500 conventioneers, while McKean displayed a series of computer generated images that were projected onto the big screen from his laptop. "Helena has a dream, or something that may not quite be a dream, in which she gets to try and sort everything out for herself in her own way," Gaiman said. "It's a dream in which she winds up in this very strange land, which is divided into the light kingdom and the dark kingdom. ... And there are all sorts of peculiar adventures to be had."
Gaiman said that the project was originally conceived by executive producer Lisa Henson of Jim Henson Pictures, who wanted to develop a new film that could equal the cult status of the company's earlier works. "The whole thing all started with a phone call from Lisa," Gaiman said. "She said that TriStar had noticed that The Dark Crystal and Labyrinth, far from being the financial failures that they were commonly perceived to be, actually had become these rock-solid, perennial sellers that people bought on video and then bought on DVD.'"
Henson, a longtime friend of Gaiman's, saw a short film directed by McKean and contacted Gaiman about the project, based on his close working relationship with the artist. "She said, 'Do you think we could get Dave McKean to direct the film for no money if we promised him that basically it's being made on so little money that you can actually do something really cool and creative?'" Gaiman said. "And then Lisa said to me, 'Obviously, we couldn't afford you to write it, but maybe you could come up with a story, and we'll find a writer.' And I said that if Dave was going to direct it, I was going to be writing it, and we weren't going to talk about that bit anymore." MirrorMask is scheduled for worldwide theatrical release in 2004.